Sign up for a Free 30 Day Trial of G Suite Business and get Free Admin support from Google Certified Deployment Specialists.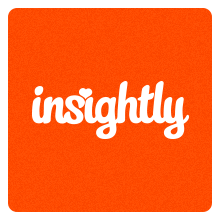 Insightly is a customer relationships management app that allows for better project management. With it, users are able to integrate the software with their Gmail account. This allows them to better connect with the Google Calendar and similar tools that are designed for quick searching, permission access, file sharing and even integrating fully with their Google Drive. This small business tool allows users to utilize its powerful capabilities while maintaining a very simple, friendly design.
This powerful app combines the essential elements of customer relationship management software with project management features. This includes reporting for the past month, quarter and year to ensure that you have precisely the information you need to be successful. This is done with 9 different reporting features that can be accessed from within the app. More importantly, tis software is designed to be simplistic enough that novice users will have the ability to utilize the software. This includes ease in adding tasks, projects and contacts into the system.
Many users will find that this will quickly become a catch all program for them. Thanks to the ability to share project files easily and keep on top of reminders and calendars, it can help small business owners to stay on top of things and ensure that they are helping to continue moving their business forward. Since there is an ability to share the information among several users, it can also be an effective way to help keep a project group on the progress that is being made and to ensure that nothing is overlooked.
To use the app, you do need to ensure that you have fully registered the product. Insightly requires that you add in the size of your company, company name, phone number, contact e-mail. This information is used to help better manage your account. As with most companies, your information will only be used for app related purposes. Insightly doesn't sell the information that they collect from you.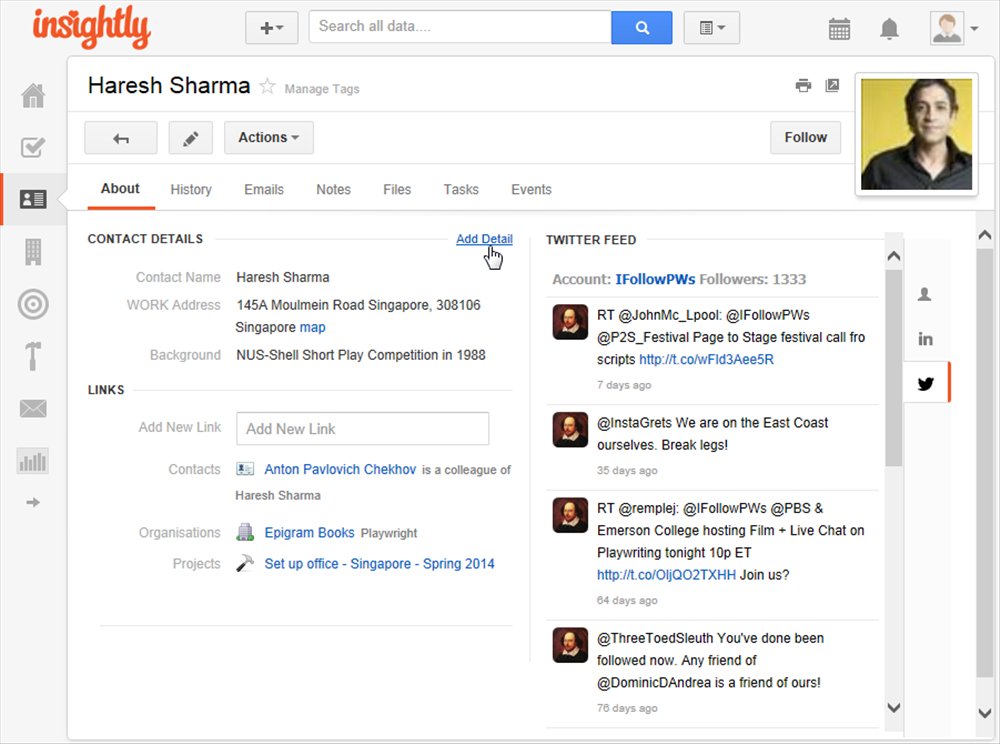 Once installed, you will need to determine the plan that will best suit your needs. A free plan, 'Gratis' is available which allows three users to access your account. This plan features 200 MB of storage space and a maximum of 2,500 contacts can be added in. If that doesn't meet your needs, you can upgrade to the starter plan. This costs $29 each month and it will provide you with 6 GBs of storage, six user licenses and 25,000 contacts that can be added. Additional features are made available to users from this level up. The Advanced increases user licenses to 15 users and 25 GBs of storage for $49. This is also the level that unlimited contacts begin. The highest level is the pro level. It features 50 GBs of storage space and licenses for 40 users for $99.
Overall, Insightly will be one of the most powerful apps a small business owner can choose from. With mobile access and a pricing structure that meets the needs of most business owners, it will be a program that shouldn't be overlooked. In fact, with a generous sized free version of the program, business owners who might be considering this as a possible solution for their company should give it a try and then upgrade to a paid version, should it meet their needs.