Sign up for a Free 30 Day Trial of G Suite Business and get Free Admin support from Google Certified Deployment Specialists.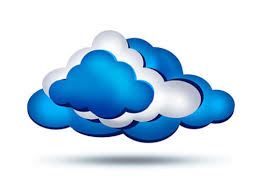 Although Google has a backup system in place to meet their needs when something happens, they are unlikely to allow you to use it when you need something pulled from the archives. Because of this, it is important to explore other options for backing up your information. Since 75% of all data loss is caused by human error, you should have a comprehensive backup solution in place just in case something happens and the need arises.
For Google Apps, there are three options among the most popular choices. Spanning, Backupify and Syscloud. It is important to understand each one to determine which one will best meet your needs.
Spanning Backup
Those looking for a professional solution may want to consider Spanning as your top choice. Many major corporations use them to back up their information and their restoration feature is easy to use. With one of the highest ratings in the APP store, you will notice it does have a 99.9% uptime and you can select items to backup individually or have automated backups done on a routine basis.
The service offers unlimited storage and you can choose from a shared domain account, or a per user option if it works better for you. Single domain accounts begin at $40/year while individually based accounts are $40 per year per person.
Backupify
With prices starting at $3 per month per user, the pioneer of Google Apps backup is also a good choice. With more features than the others on the list and unlimited storage space, this is a powerful solution for APP developers. While it can be tricky for the novice to operate in some cases, most users find that once they become familiar with this app, everything becomes easier.
More importantly, you are able to restore your information at the push of a button. The one-click restore feature is one of the most applauded features when you look over the posted reviews by users.
SysCloudSoft
Starting at $6 per month, this is the most expensive option on the list. Unlike the others, though, you can back up more of the Google services available and set up restore points. You can even automate the backup in Gmail, Google Apps and your Google Drive can be fully backed up in moments while connecting your contacts to other services.
This service continues to grow and evolve and with the peace of mind it offers, it might be a backup solution to consider.
Which Route Should You Go?
Ultimately, the decision as to which one is best for you is your decision. Spanning is often applauded for its credentials and having the cleanest layout. Its visual appeal often makes it the choice of novice users. Spanning also works best for those who need a powerhouse solution in Google. It provides the most interactive experience and best backup available, so it is a good option to consider.