Sign up for a Free 30 Day Trial of G Suite Business and get Free Admin support from Google Certified Deployment Specialists.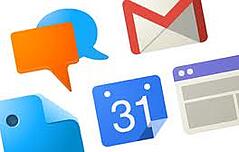 We've spoken repeatedly in our blogs and feature articles about the Google Apps productivity solutions available to businesses. We can't say enough about the benefits and value that you will get when signing up to the service. Google Apps for Business is changing the way that businesses work. It is especially good at helping employees get away from their desks and pulling down barriers that prevented staff from collaborating on projects easily.
So you've been reading our blogs, and maybe you've seen Google Apps for Business being talked about across the net, in magazines, or even on TV. You've decided that now is a good time to move your productivity suite in to the cloud, but you're met with your first decision. Do you purchase Google Apps for Business directly from Google? Or do you go with any of the thousands or reseller partners out there?
Google themselves are pushing customers towards purchasing through a reseller for a number of reasons. Everything from ease of transition, to ongoing support is made easier with a reseller. If you're undecided on which way to go, we've prepared a list of all the reasons why going with a local reseller is best for you when choosing Google Apps.
There's no Cost Difference. Most people don't realize that they will pay the same for Google Apps for Business no matter where they buy the service from. Some partners (CoolHead Included) offer optional services which might complement your Google Apps package, but as far as the actual productivity suite goes, you won't pay a cent more.

Transition Support. Transitions between productivity suites can be painful for businesses. Most employees would know the basics of Gmail but are they ready to get the same level of productivity they're used to when creating presentations, using google drive, writing documents, or creating spreadsheets? Using a local partner gives you options for training and continuous support that isn't available from Google. Transition is the most risky period of moving to google apps. Choosing a local partner means that you can get things right the first time, and effectively offset any negative impact to your business during the transition.

Quality of Support and Training. There's no doubt that google provides excellent customer service, but when you're running a business, sometimes you need extra. You need personalized support from a provider that can learn your business and become a real part of your support operation. Going local with a cloud service provider means that you can have round the clock support from a local business who also knows your market. You also have added benefits like the option for site visits, in person training sessions, and a real person to talk to on the phone when you need them.

Help with Deployment. Most businesses today don't have qualified Google Apps Administrators within their IT Departments. As needs for this type of role shift in the future, this will probably change, but in the meantime you need an admin who can help with ongoing deployment and management of your Google Apps solution. A local provider will do just that, providing experienced admins who can work with your existing IT department to ensure that your cloud solutions are always running and implemented according to your needs.
I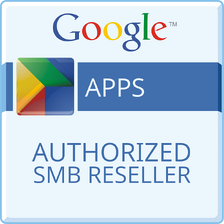 f you're one of the thousands of companies choosing to sign up to Google Apps for Business today, going with an authorized local reseller is the best choice to make. Not only will you get high class support that is local and flexible, you can also make use of addition training and companion products to get the most from your cloud solutions.
Moving your productivity tasks to the cloud could be the best thing for your business from a financial and productivity standpoint. Your support, however should still come from real people on the ground who will be there to support you in ways that a completely online system could never replicate.