Sign up for a Free 30 Day Trial of G Suite Business and get Free Admin support from Google Certified Deployment Specialists.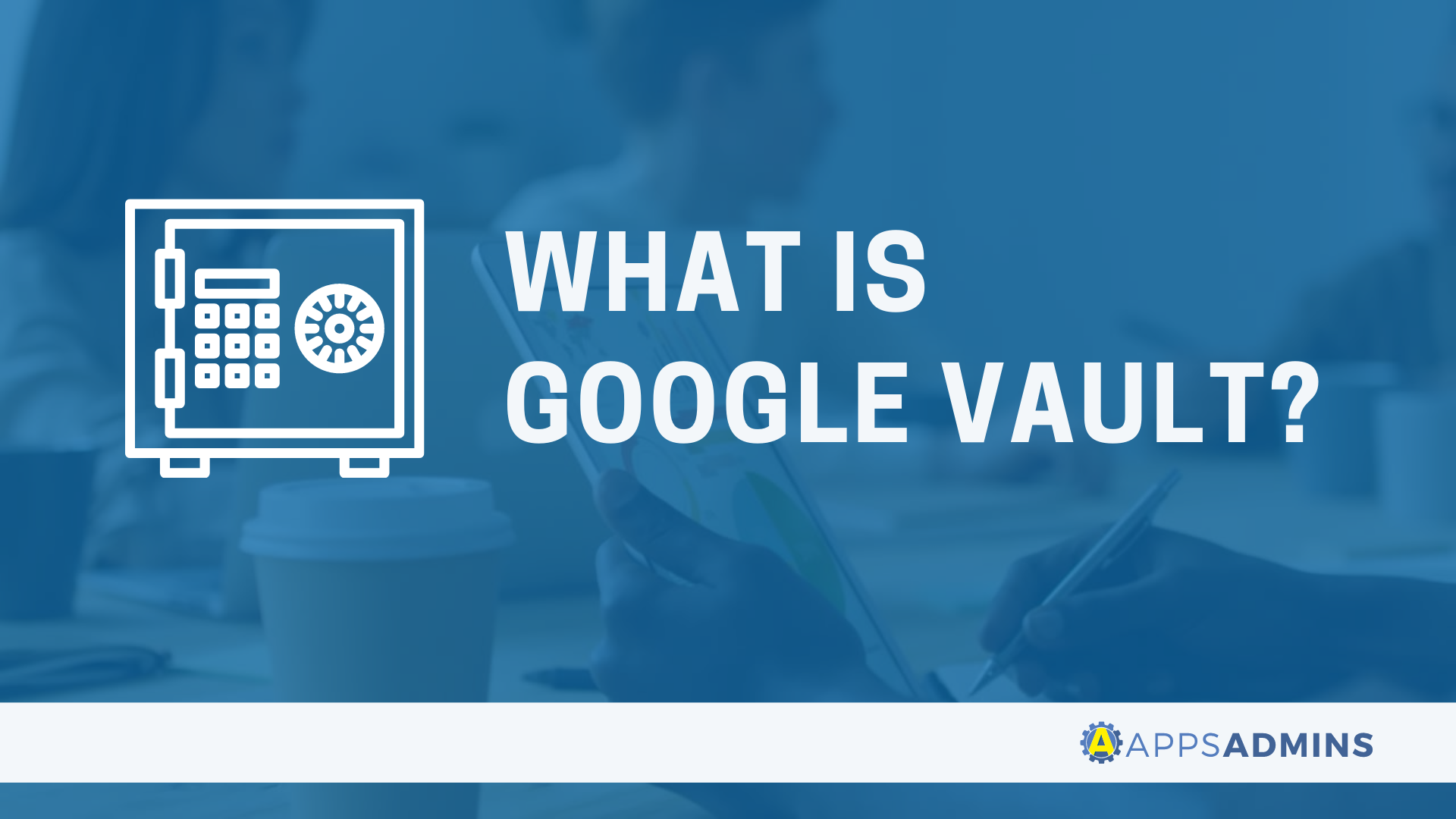 Google Vault is an archiving tool that helps IT administrators in retaining, searching, managing and exporting an organization's data. Google Vault is entirely web-based, so there's no need to install or maintain any software.
Google Vault is available on Google Workspace (G Suite) Business Plus, Enterprise, Google Workspace for Education and Google Workspace for Education Plus and G Suite Business. You can also purchase Vault licenses for an additional $5 per user, per month for G Suite Basic and Enterprise Essentials (domain-verified only).
Google Vault can be used to retain, hold, search, and export data in support of your organization's retention. You can use Vault for Gmail messages, Drive files, Google Chat messages (history turned on), Google Meet recordings and associated chat, Q&A, and polls logs, Google Groups messages, Google Voice for G Suite text messages, voicemails and their transcripts, and call logs, and Classic Hangouts messages (history turned on).
Google Workspace (G Suite) customers can use Vault for:
Once you already have a Google Vault Service, you can access it by following the steps below:
Sign in with your Google Workspace ( G Suite) username and password.
Ready to get started? Our Cloud Solutions Specialists at Apps Admins are ready to serve your company's work from home needs.