Sign up for a Free 30 Day Trial of G Suite Business and get Free Admin support from Google Certified Deployment Specialists.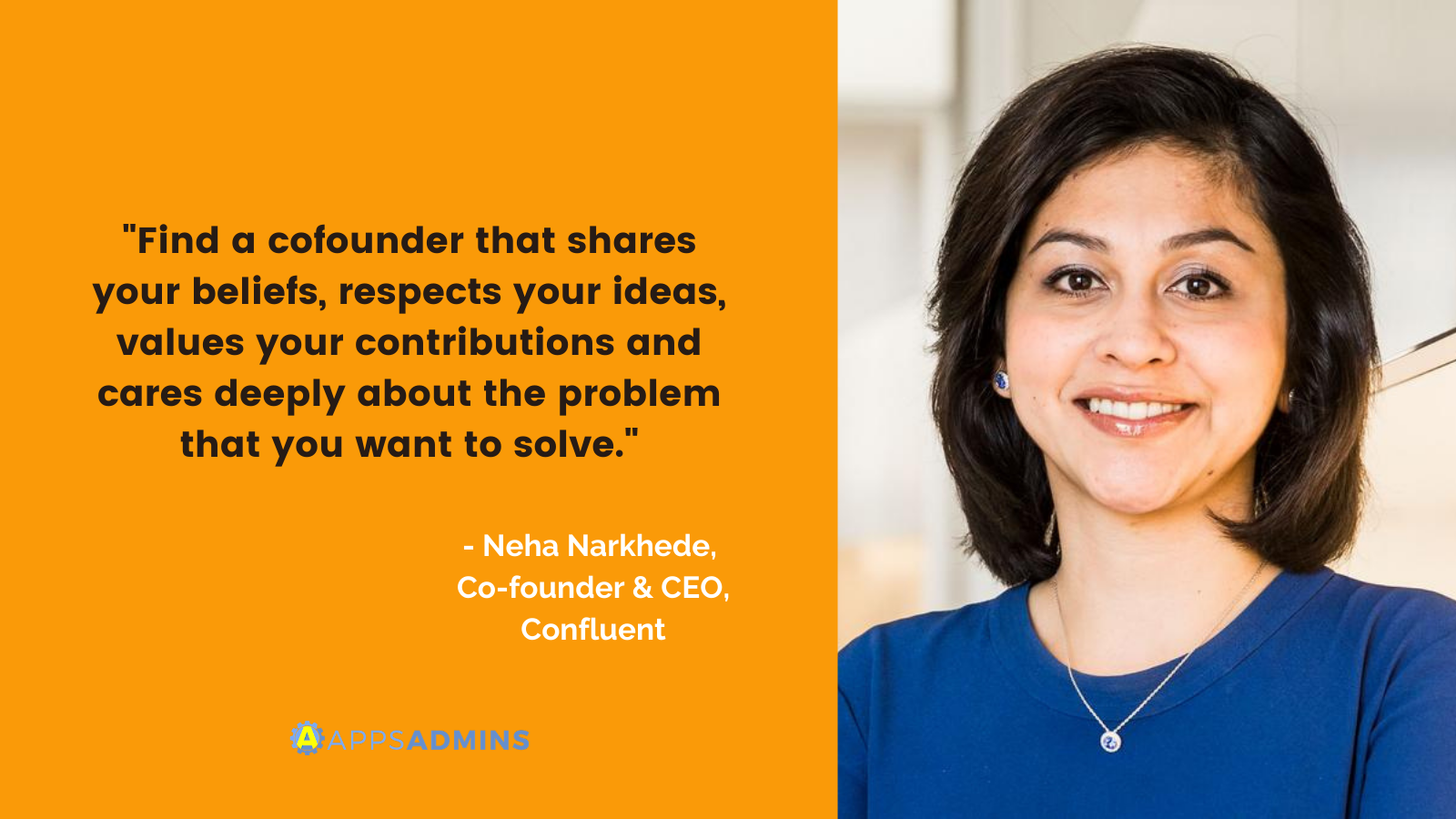 Happy Woman Crush Wednesday! As we celebrate Women's History Month, this weekly lady boss feature will focus on the profiles, stories, and interviews of women entrepreneurs and business leaders. Our goal is to connect and inspire like-minded women across all industries.
This week's lady boss feature is Neha Narkhede, cofounder, Head of Engineering and former chief technology officer of Confluent, a streaming data technology based on open source Apache Kafka messaging system and is currently valued at $4.5 billion. Neha is also a Co-creator of Apache Kafka and specializes in building and scaling large distributed systems. Prior to founding Confluent, Neha led streams infrastructure at LinkedIn, where she was responsible for LinkedIn's streaming infrastructure built on top of Apache Kafka and Apache Samza.
Self-made millionaire Neha Narkhede left India in 2006 to get her master's degree in computer science at Georgia Tech. After graduating, she landed a job at Oracle and then at LinkedIn, where she worked as a software engineer. In 2014, she and two of her LinkedIn colleagues left the company and launched streaming company, Confluent. The company raised $250 million in April 2020 in a round led by Coatue Management bringing its total funding to $456 million. It counts Uber, Goldman Sachs, and Netflix as customers.
Neha Narkhede owes some of her success to her dad. She stated in a CNBC Interview that he selected books and told her stories of women who were trailblazers in very male-dominated fields while growing up. She didn't realize it at the time, but discussing their stories cultivated a sense of empowerment in her and learning about women who broke barriers left a great influence on her career path. Today, Neha is one of America's richest self-made women, according to Forbes.

If you're interested in knowing more about the Neha Narkhede, watch the full video by Kong below.
Inspired to learn more about how we empower Lady Bosses around the world? Reach out to Apps Admins today!