Sign up for a Free 30 Day Trial of G Suite Business and get Free Admin support from Google Certified Deployment Specialists.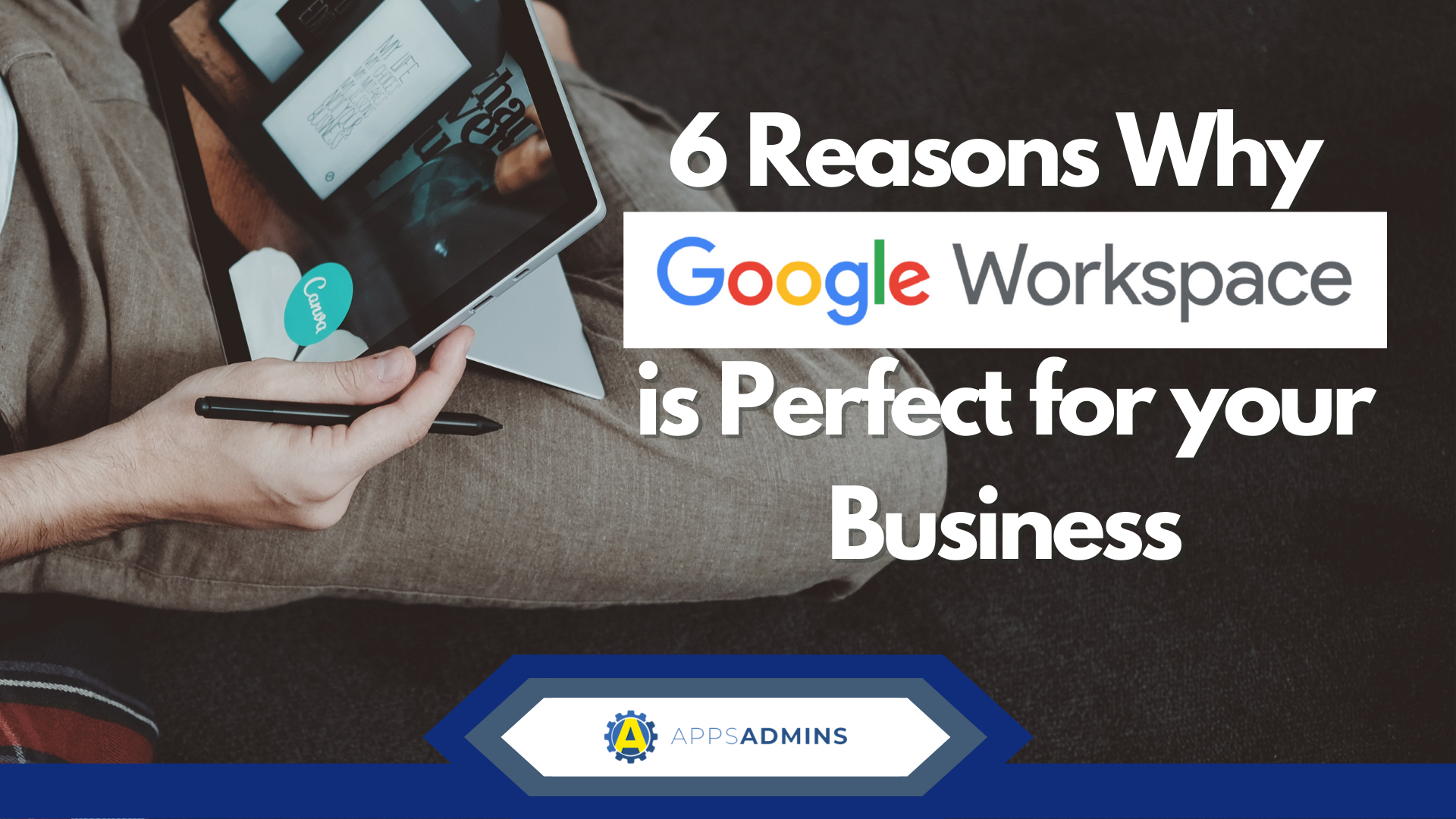 Google has a lot of strings to its bow these days.
Depending on what your business needs, you can turn to Google for anything from cloud storage, to machine learning, and even productivity tools. One of the more recent (and advanced) options in the Google portfolio is Anthos – a modern application platform designed for the business of the future.
Essentially, Anthos is a platform that's built on top of the demand for the multi-cloud and hybrid environment, enabling you to modernize your existing cloud applications, make new ones, and run them anywhere in a secure fashion. Built on various open-source technologies that were pioneered by Google, including Istio, Kubernates, and Knative too, this solution helps to provide more consistency between the on-premise and cloud environments of tomorrow.
But, what exactly can Anthos do to benefit your business?
That's the question that many of our clients ask when they come to us questioning which tool, they should invest in next with the Google landscape.
Fortunately, there's more than one answer to that question.
Anthos Saves You Money
Money makes the world go around, and it's a big part of what keeps your company afloat too. With that in mind, it's important to ensure that the Anthos solution you're investing in is going to give you a significant return on your investment. Since the only way to know for certain how much money you're going to save with a new strategy is to implement that plan, predicting ROI for Anthos has been difficult in the past.
To correct this issue, Google worked with the team at Forrester to analyze companies using Anthos and determine exactly what a service like this could do for them. Forrester found that Anthos provides companies with a multitude of effective ways to improve their cost efficiency and earn more money over time. For instance, Anthos gives you a single platform through which you can manage your applications across a range of environments. This means that you save time on money on management. Anthos's Service Mesh solution simplifies lifecycle management and delivery on microservices to help ensure the health of your applications and processes. According to Forrester, the result is a reduction in time spent on platform management of up to 55%.
Additionally, when you're ready to migrate the applications that you already have on-premise into the cloud, digital transformation with Anthos is more efficient too. Anthos makes migration fast and simple, with a composite organization that's up to 75% faster at app migration when using Anthos. When you've containerized your applications, you can take advantage of the Kubernetes engine with Google to take your deployments to the next level.
Anthos Accelerates Opportunities for Businesses
Another major advantage of switching to Anthos is that it provides accelerated productivity in your developers, as well as enhanced development velocity. This basically means that because you have improved consistency across on-premise and cloud environments, you can get much more done in your workplace, a lot faster. Instead of managing various configurations and deployments all of the time, developers can focus on writing, and creating code to the best of their abilities. What's more, these professionals can also enjoy a better experience when using environment-agnostic abilities in Anthos too – like the Cloud Run Serverless solution from Google, or the Anthos Service Mesh. Forrester's study found that developers could reduce their non-coding time by around 38% at most.
When you save time for your developers to do more of their best work, then your operational agility begins to grow too. All the while, Google is constantly rolling out new solutions that make Anthos more impressive than ever for developers to work with. For instance, the open application modernization platform from Google now has its own learning specialization. The Architecting Hybrid Cloud Infrastructure solution with Anthos can teach developers how to use the tech to transform IT environments instantly.
The more your developers learn how to use Anthos effectively within their builds, the more you'll be able to benefit from modernized and enhanced applications. The specialization builds on the learning specialization for Google Kubernetes Engine.
Anthos Gives You Better Security
The ability to embrace new technology to speed and the opportunity to save money in your business operations are only two distinct benefits of the Anthos environment worth considering. Forrester's study with Google also revealed that Anthos can save security operators up to 96% of their time spent on deployment related tasks. In other words, when you switch to Anthos, you can create a more secure and reliable environment, faster.
After all, when you're growing an effective business, security is one of the most important things that you will need to focus on. Regardless of where you might be in your application modernization campaign, you'll always need to ensure that your cloud platform is both secure and reliable. Just a couple of minutes of downtime or an accidental breach could cost you millions of dollars in potential sales. A single security issue can completely destroy even the best company.
Perhaps one of the biggest concerns that businesses have when they move to the cloud is that it's difficult to properly secure applications across a range of environments that aren't sitting within your data centers. Anthos comes with a config management tool that allows you to standardize and even automate various security policies and best practices across any environment, whether it's on premise or in the cloud.
With Anthos GKE, you can combine the power and performance of containerization in the cloud with the peace of mind that comes with an easy-to-use UI and API surface. Unified and consistent policy creation and enforcement solutions through Anthos can save you a huge amount of time and money when you're protecting your business from any kind of breach.
Anthos Helps You to Better Serve Your Customers
The benefits of moving your business to the next level in the cloud don't just lead to advantage for your business – they can also be great for your company too. For instance, Forrester's analysis mentioned above helped to highlight how valuable an Anthos solution can be for your customer-facing applications too. The Anthos network will help to improve the performance of your applications, the availability of your organization, and more. This leads to more satisfied customers and a significant financial lift in sales.
The microservices nature of Anthos, combined with access to tools for containerization and serverless support all give you the solutions that you need to boost loud agility and governance. Additionally, with Anthos, you can break away from the problem of unexpected application downtime once and for all. After all, applications that suddenly go down can be incredibly frustrating for your customers, resulting in significant amounts of lost revenue and lost opportunities. Forrester's research found that Anthos is projected to reduce downtime by up to 60%. Not only does this save you money by ensuring that you can continue to deliver incredible services, but it also improves customer experience too.
When you're customers are happy with the service they're getting, they keep coming back to you, rather than considering your competitors. This means that you end up with more sales overall. Additionally, product developers and operators can push new updates and features more frequently, enhancing the experience across a host of applications. You can learn more about the customer experience benefits that switching to Anthos can have by checking out the Forrester Impact study here.
Anthos Gives You the Freedom to Choose Your Storage Solution
Google introduced Anthos as a platform where companies can deliver and manage applications across all kinds of infrastructure and environments. Most commonly, this means building solutions with all hybrid and multi-cloud environments. Kubernetes and containerization, makes it easier for businesses to build the environment that's custom-made for them.
Already, Google has seen a hugely positive response to the freedom that the Anthos environment can offer. However, in 2020, the company updated that flexibility once again, by creating the Anthos Ready Partners program. Basically, the Anthos Ready Partners program helps companies to find partners that have been approved by Google to leverage the Anthos offering.
The Anthos Ready Storage Qualification recognizes partner offerings that have met a set of distinct requirements to run perfectly with the Anthos system on-premise. This means that if you need to combine your Google environment with another provider, you can create the multi-cloud solution that's right for you. Just some of the initial companies that Google announced as part of it's first lineup of partners included Pure Storage, HPE and Dell EMC.
For ultimate peace of mind, every company in the storage solution lineup is thoroughly vetted by Google before being added to the partner portfolio. This means that each cloud provider you interact with through Google has demonstrated core Kubernetes functionality, with dynamic provisioning of volumes of data through Kubernetes-native and portable storage APIs.
Additionally, Google's partners have also shown a proven ability to automatically manage storage solutions across scale-down and scale-up cluster scenarios, which is crucial to a wide number of Google customers. So that you don't have to worry about the stress of cloud storage choices, Google ensures that all of its partners also have a simplified deployment experience to offer, which follows the practices approved by Kubernetes.
Anthos Provides The Power to Scale at the Right Speed
Speed is crucial in the world of digital transformation. Everyone is constantly moving at a breakneck pace from one thing to the next. However, moving too fast can be just as bad as moving too slowly. Jump too quickly into your digital transformation strategy, and you could find that you end up with a cloud storage solution that isn't customized for the needs of your industry regulations. You might discover that there are gaps in your performance strategy that cause you to suffer from constant periods of unexpected downtime, driving customers away from your brand.
Although the cloud might be the future of business transformation, Google knows that companies of all sizes need the freedom to move at a time and pace that suits them. That's why Anthos provides a completely customizable solution, unlike anything else on the market. Already, countless brands have used the Anthos hybrid-cloud environment to reduce the complexity of moving into the cloud and taking advantage of new opportunities. For instance, Anthos delivered a multi-cloud and hybrid solution to NTT Communications, allowing them to scale across the globe.
Google's Anthos solution also helped the HSBC bank to use a hybrid cloud for reducing the complexity and cost of their big data analytics strategy, without creating issues with compliance and regulations. In the same way, mid-sized businesses from virtually any environment can use the Anthos services from Google to combine on-premise technology with the cloud for the perfect custom strategy for digital transformation.
With Google's Anthos solution, there's no need to follow a one-size-fits-all strategy if it doesn't suit your needs as a growing business. You have the freedom to choose the strategy that's right for you – even if that means combining the cloud with on-premise tools, using multiple clouds at once, or even working with some of Google's pre-approved partners within the Anthos community for your storage solutions.
Want to Get Involved with Anthos?
If you're thinking of strengthening your cloud strategy or building a custom hybrid or multi-cloud solution for your business, then Anthos could be the best way to do it, particularly as the partner program continues to grow. With so many customization options available, you can make sure that your cloud environment is perfectly matched to your individual business requirements.
To find out more about using Google Anthos, Google Cloud, or anything else in the Google portfolio, reach out to Cool Head Tech today. We'll be your guide in planning the ultimate digital transformation adventure.