Sign up for a Free 30 Day Trial of G Suite Business and get Free Admin support from Google Certified Deployment Specialists.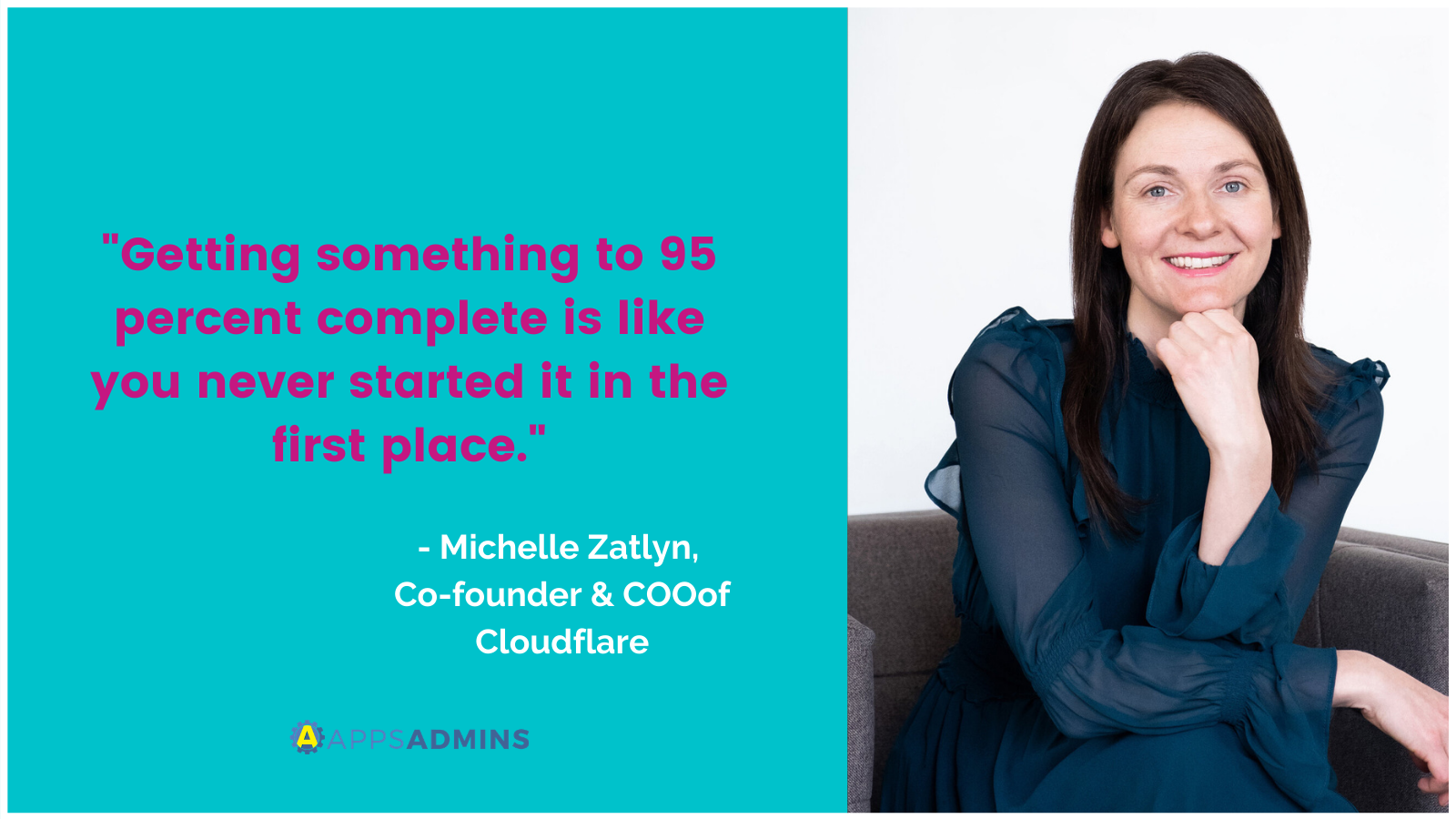 Happy Woman Crush Wednesday! This weekly lady boss feature will focus on the profiles, stories, and interviews of women entrepreneurs and business leaders. Our goal is to connect and inspire like-minded women across all industries.

This week's lady boss feature is Michelle Zatlyn, co-founder and COO of Cloudflare. Cloudfare is a web infrastructure and leading Internet security company that was on CNBC's Disruptor 50 List, selected by the Wall Street Journal as the Most Innovative Internet Technology Company for two successive years, and named as a Technology Pioneer by the World Economic Forum. Cloudflare went public in September 2019, and has a market valuation of about $25 billion.


Michelle holds a Bachelor of Science degree in Chemistry and now applies the scientific method to improving businesses. Michelle worked at Google and Toshiba and launched two successful startups prior to Cloudfare. She is an experienced public speaker and sits on the Open Internet Advisory Committee for the FCC. She was named a Young Global Leader by the World Economic Forum, one of the Top Women to Watch in Technology by the Huffington Post and one of the Top 15 Women to Watch in Tech by Inc. Magazine.

CloudFare makes the Internet faster and safer for its customers. It helps websites shield about 100 million customers from about 76 million cyberattacks a day. Since companies have shifted to remote work due to the pandemic, Cloudflare has added products that provide security to clients' employees and business information.


If you're interested in learning more about the challenges Michelle Zatlyn faced when building a billion-dollar tech company," watch the full video with Elevate SIX below.

Inspired to learn more about how we empower Lady Bosses around the world? Reach out to Apps Admins today!