Sign up for a Free 30 Day Trial of G Suite Business and get Free Admin support from Google Certified Deployment Specialists.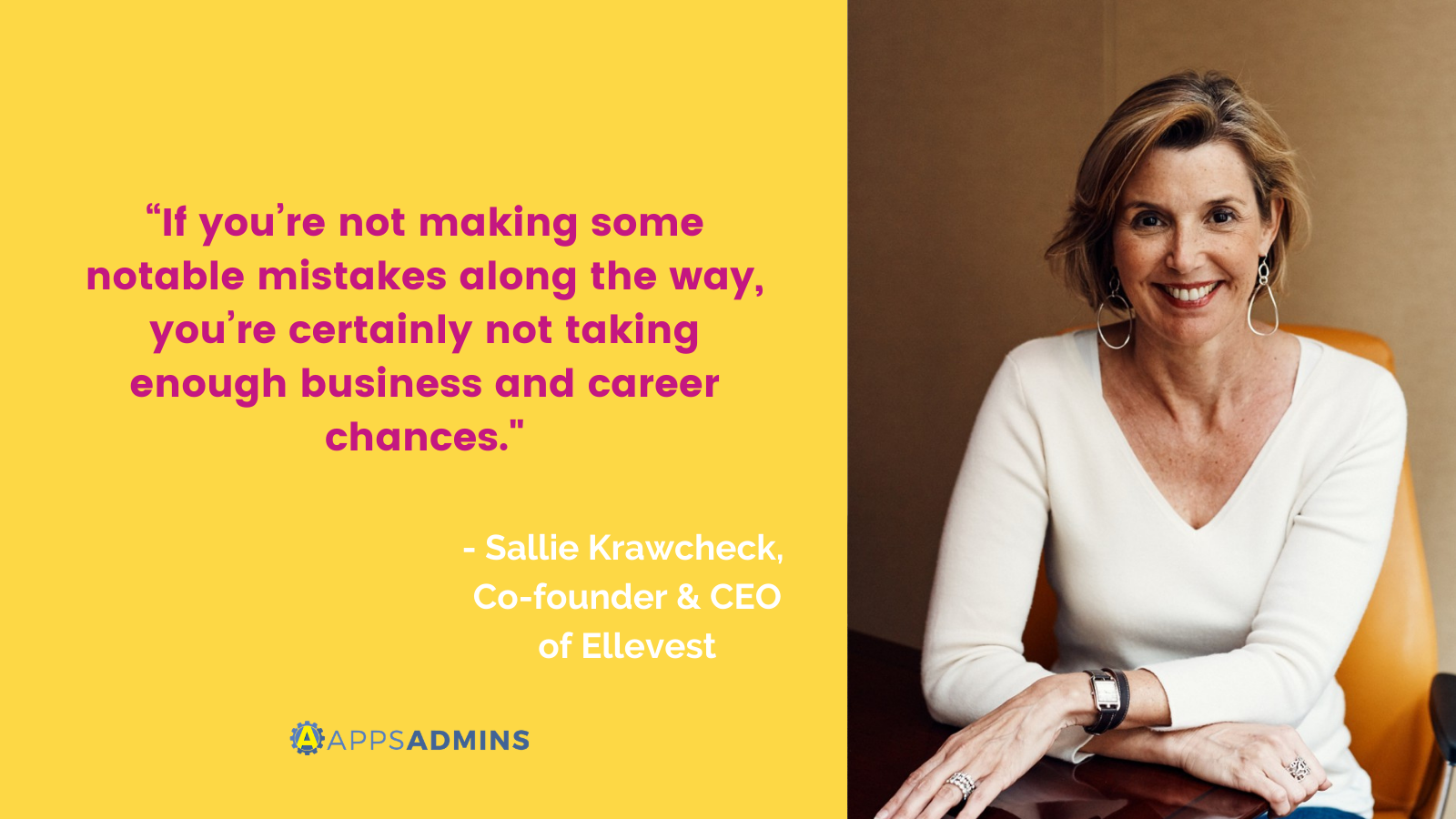 Happy Woman Crush Wednesday! This weekly lady boss feature will focus on the profiles, stories, and interviews of women entrepreneurs and business leaders. Our goal is to connect and inspire like-minded women across all industries.
This week's lady boss feature is Sallie Krawcheck, co-founder and COO of Ellevest,a digital financial advisory company for women launched in 2016. Prior to Ellevest, Sallie was fired from two CEO positions in finance but bounced back. She previously served as CEO of Merrill Lynch Wealth Management and Smith Barney, and formerly a Wall Street executive. She is a self-proclaimed "rule breaker" on how women can activate their own power, and the importance of owning your financial future.
Sallie Krawcheck's professional mission is to help women reach their financial and professional goals. She is now focusing on attracting younger clients who are becoming more risk averse, and women who may not feel comfortable with mostly male advisors. Sallie is one of the few executives to find success in large complex companies and as a startup CEO. She is widely recognized as one of the most influential women in business.

If you're interested in knowing how Sallie Krawcheck got fired twice," watch the full video with Fast Company below.
Inspired to learn more about how we empower Lady Bosses around the world? Reach out to Apps Admins today!