Sign up for a Free 30 Day Trial of G Suite Business and get Free Admin support from Google Certified Deployment Specialists.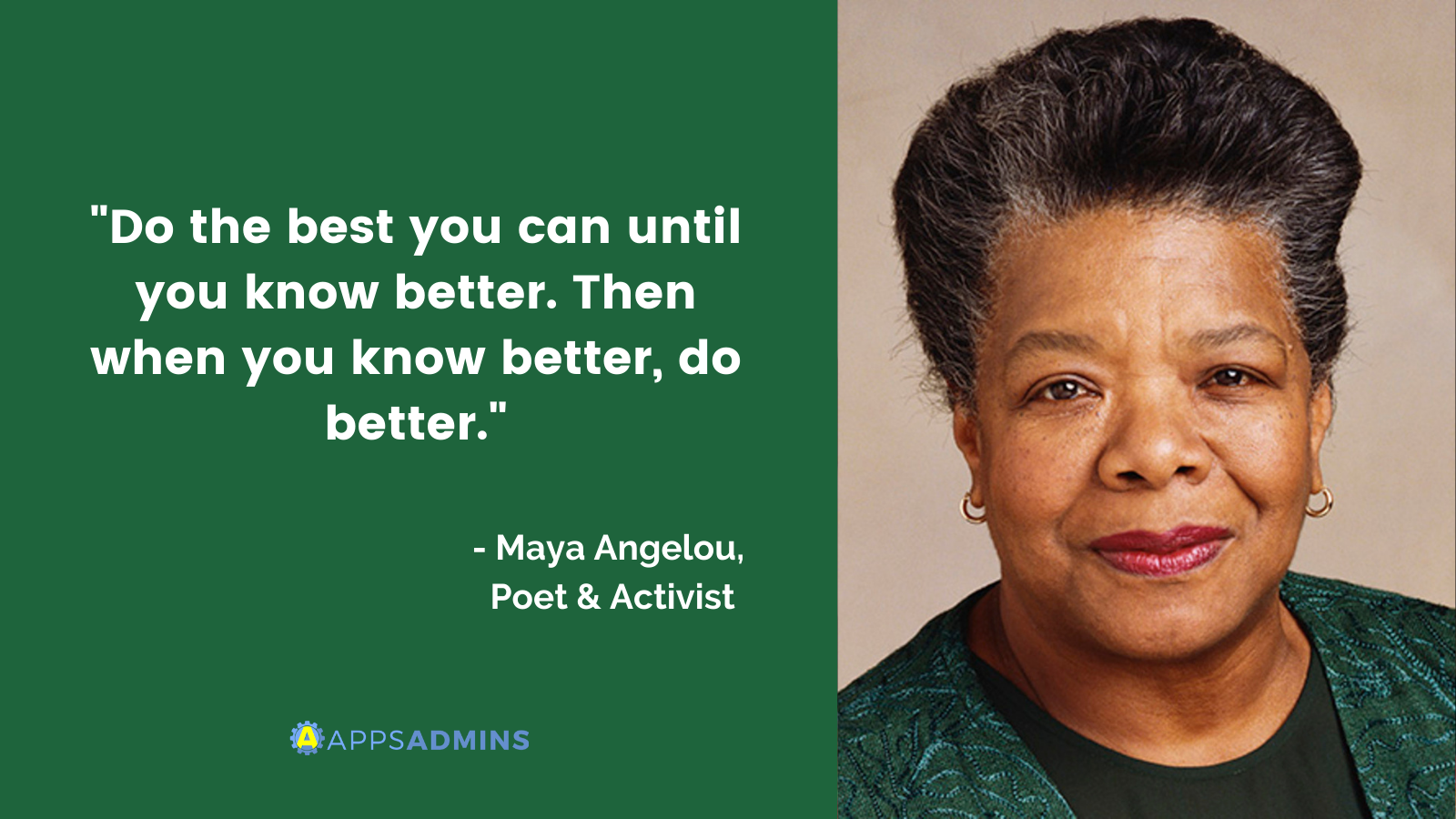 Happy Woman Crush Wednesday! As we celebrate Black History Month, this weekly lady boss feature will focus on the profiles, stories, and interviews of black women entrepreneurs and business leaders. Our goal is to connect and inspire like-minded women across all industries.
This week's lady boss feature is Maya Angelou, an American poet, civil rights activist and award-winning author of I Know Why the Caged Bird Sings, which made literary history as the first nonfiction bestseller by an African American woman. Maya was also an actress, screenwriter, and dancer.
Maya Angelou had a difficult childhood. Her parents divorced when she was three and lived with her brother and grandmother. As an African American, she experienced racial prejudices and discrimination in Arkansas. When she was seven, she was raped by her mother's boyfriend. When Maya revealed what happened, the culprit was murdered by her uncles. The traumatic experience left her almost completely mute for five years. This early life is the focus of her first autobiographical work, I Know Why the Caged Bird Sings.
During World War II, Angelou moved to California and won a scholarship to study dance and acting at the California Labor School. However, her plans were put on hold when she was pregnant. She then moved to San Diego, and worked as a nightclub waitress and prostitute. Ironically, she was discovered by a theater group at the strip club that saved her career. In the mid-1950s, Maya's career as a performer began to take off. She landed a role in a touring production of Porgy and Bess, later appearing in the off-Broadway production Calypso Heat Wave (1957) and releasing her first album, Miss Calypso (1957).
Maya then got involved with the civil rights movement. She then began publishing I Know Why the Caged Bird Sings, which made her an international star, and continues to be regarded as her most popular autobiographical work. She published seven autobiographies, three books of essays, several books of poetry, and is credited with a list of plays and television shows spanning over 50 years. Angelou received several honors and awards throughout her career, including two NAACP Image Awards in the outstanding literary work (nonfiction) category, in 2005 and 2009. In 2011 Angelou was awarded the Presidential Medal of Freedom.
If you're interested in knowing more about Maya Angelou's life, watch the full video below by NowThis Entertainment.
Inspired to learn more about how we empower Lady Bosses around the world? Reach out to Apps Admins today!