Sign up for a Free 30 Day Trial of G Suite Business and get Free Admin support from Google Certified Deployment Specialists.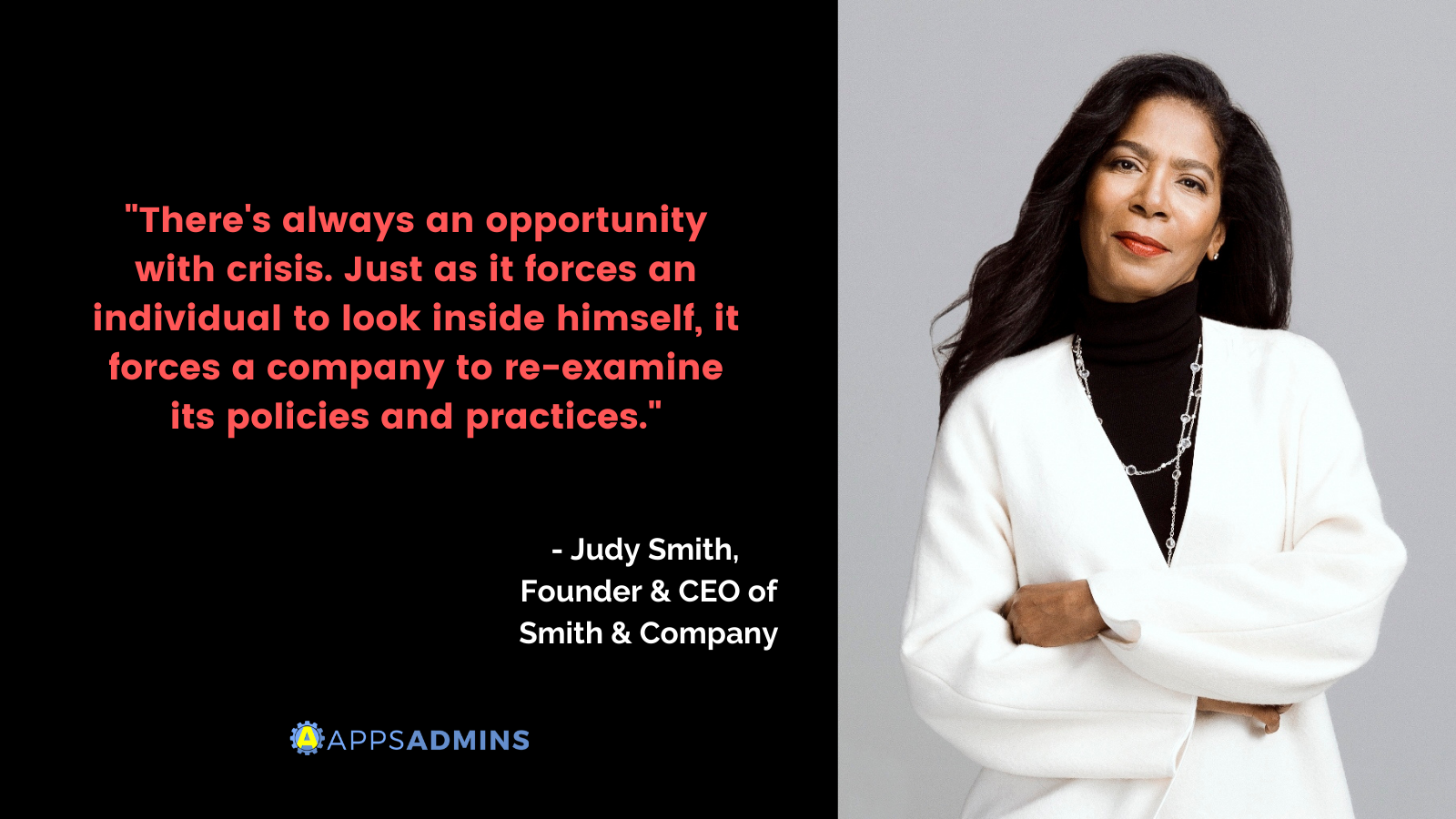 Happy Woman Crush Wednesday! As we celebrate Black History Month, this weekly lady boss feature will focus on the profiles, stories, and interviews of black women entrepreneurs and business leaders. Our goal is to connect and inspire like-minded women across all industries.
This week's lady boss feature is Judy Smith, a world-renowned crisis management expert, founder and CEO of Smith & Company, a leading strategic advisory firm considered to be one of the top crisis firms in the world. Judy is also a lawyer, author, and television producer. Her work in crisis management is the inspiration for the hit ABC television series Scandal, which revolved around the life and work of a professional fixer. She is the real life "Olivia Pope" and made history as the first Black woman to lead a White House press briefing, serving as deputy press secretary for former President George H.W. Bush.


Judy Smith's stint in The White House led her to a successful career as a crisis management expert. Prior to her legal career, she worked as a writer and public affairs specialist for several publications and private organizations. Her work as CEO of Smith & Company paved the way for other Black women in the White House and in the communications sector. For more than 25 years, she has served as an advisor for corporate, celebrity, non-profit and government clients providing strategic counsel to help individuals and organizations handle challenging issues. She has served as a consultant for high profile celebrities and clients including, Angelina Jolie, Monica Lewinsky, Congressman Jesse Jackson Jr.,and Senator Craig from Idaho. Judy also serves as a counselor to Fortune 500 corporations and provided strategic advice on corporate, investor, and public relations matters of leading companies such as Amazon, Facebook, Panera, Kaiser, United Healthcare, and Walmart.


She sharpened her skills through her experiences with some of the most historic and sensational events of our time, including the prosecution of former Washington D.C. Mayor Marion Barry, the 1991 Gulf War, the President Clinton scandal involving Monica Lewinsky, the General Petraeus CIA scandal, the Sony Corporation hacking crisis, as well as the United Nations Foundation and World Health Organization response to the SARS epidemic. Moreover, Judy is currently serving as a trusted advisor at the forefront of the COVID-19 outbreak.


Judy Smith has been featured in numerous national publications including the Washington Post, National Journal, the New York Times, Wall Street Journal, Forbes, Fortune, and Fast Company. She is an experienced and sought-after commentator and frequently appears on major television networks such as CNN, FOX News, NBC, ABC, and CBS. She is the author of the book, Good Self,Bad Self: How to Bounce Back from a Personal Crisis, which incorporated years of experience to help readers develop the tools to face mistakes and overcome them. Judy Smith has received multiple communications and leadership awards and is active in community service.
If you're interested in knowing more about Judy Smith, watch the full video by Chicago Ideas below.
Inspired to learn more about how we empower Lady Bosses around the world? Reach out to Apps Admins today!