Sign up for a Free 30 Day Trial of G Suite Business and get Free Admin support from Google Certified Deployment Specialists.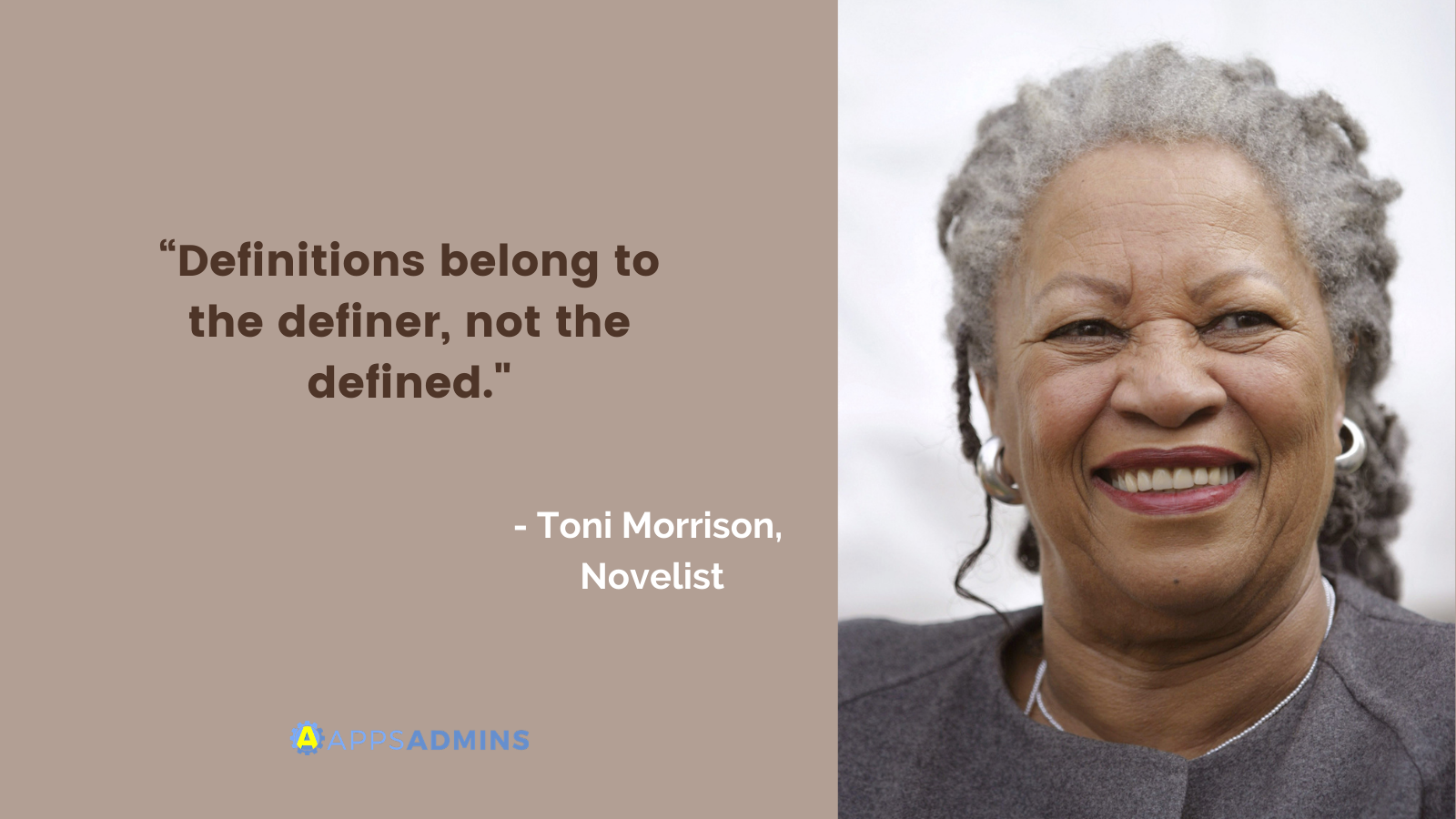 Happy Woman Crush Wednesday! As we celebrate Black History Month, this weekly lady boss feature will focus on the profiles, stories, and interviews of black women entrepreneurs and business leaders. Our goal is to connect and inspire like-minded women across all industries.
This week's lady boss feature is Toni Morrison, a Nobel and Pulitzer Prize-winning American novelist, essayist, book editor, and college professor. Toni was the author of 11 novels as well as children's books and essay collections. Among her best-known novels are 'The Bluest Eye,' 'Song of Solomon,' 'Beloved' and 'A Mercy.' Her first novel, The Bluest Eye, was published in 1970. The novel is an initiation concerning a victimized adolescent Black girl who is obsessed by white standards of beauty and longed to have blue eyes. The critically acclaimed novel 'Song of Solomon' brought her national attention and received the National Book Critics Circle Award. Toni's novels are known for their exquisite language, epic themes, and well-detailed African American characters who are central to their narratives.


Living in an integrated neighborhood, Toni was not fully aware of racial divisions until she was in her teens. Toni grew up in the American Midwest with a family that possessed an intense love of and appreciation for the Black culture. When she was two years old, the owner of her family's apartment set their home on fire while they were inside because they couldn't afford the rent. Toni turned her attention to her studies, became an avid reader and continued to pursue her interest in literature. She has studied and taught English at several universities, including Howard University in Washington D.C.. She then worked as a publishing house editor, and since her debut as an author in 1970, she has also held positions at several universities, including Princeton.


Toni Morrison died at the age of 88. Her works revolved around the history of African-Americans and their current situation. These often portrayed the dark side of humanity and tough circumstances, but still convey integrity and redemption. She is best known for her nuanced discussion of race in America. Her unique narrative technique has developed with each new work. Her novels have earned her countless prestigious awards including the Presidential Medal of Freedom from President Barack Obama, the highest civilian award in the United States. Her novels appeared regularly on the New York Times best-seller list, were featured multiple times on Oprah Winfrey's television book club and were the subject of myriad critical studies.

If you're interested in knowing more about Toni Morrison, watch the full video by The New York Times below.
Inspired to learn more about how we empower Lady Bosses around the world? Reach out to Apps Admins today!