Sign up for a Free 30 Day Trial of G Suite Business and get Free Admin support from Google Certified Deployment Specialists.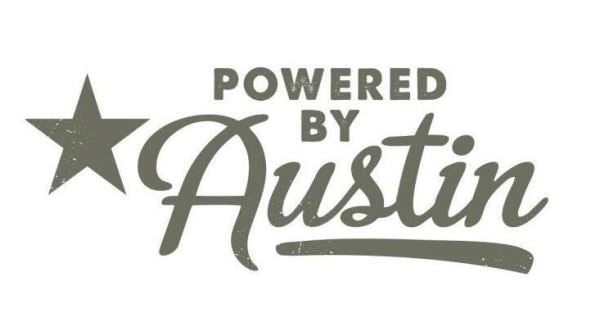 How are you getting back to business during SXSW 2013?
Sure, entertainment and parties are what make Austin's most beloved annual event such a popular attraction for people from all over the world. But make no mistake—there are a lot of small business goings-ons during the annual music, film and interactive conference.

This conference features a ton of opportunities for small and medium sized businesses to network, make their products known and dive right into a high-tech marketplace of ideas. Don't forget, this is the place where Twitter got its start (as well as a few other great business ideas you may have heard about).

Here are a few of the small biz events scheduled to take place during SXSW 2013:

The NEXTBEST Thing presented by Constant Contact
March 11 | Starts at 2 p.m.
Sholtz's Beer Garten | 1607 San Jacinto Blvd | Austin, TX 78701
Fee: FREE | Click here to register

This event (not an official SXSW event) is for nonprofits and local businesses to learn how to attract more customers/clients. After all, that's what it's all about, right?

Come learn some new tools and see the latest business apps generating small biz buzz. You'll also get to meet and hear presentations by Rosy Jalifi (assistant director of the City of Austin Small Business Development Program), Rebecca Melancon (executive director of the Austin Independent Business Alliance), and Eve Richter (partner at Napkin Ventures and VP at Door64). Other presenters include Lani Rosales, COO of AGBeat.com; Erica Ayotte, Social Media Manager for Constant Contact; and Deb Pfitzenmeier, Editor of SABusyKids.com.

Like all events during SXSW, this will be a great networking event, with plenty of food and drinks to keep things running along. The menu will include wine, Fireman's 4, sausage bites, buffalo wings, chicken quesadillas, chips and queso, giant beer pretzels, and pulled pork sliders. There will be vegetarian and non-alcoholic beverages as well. Presentations and panels start at 2 p.m. Food and drinks are served up at 4 p.m., and starting at 6 p.m. there will be a cash bar and live music from Sun Salutation, Jamfoot and UK group We Steal Flyers.

2nd Annual PoweredbyAUSTIN
March 12 | 5 -7 p.m.
Austin City Hall Atrium | 301 West 2nd Street | Austin, Texas 78701
Fee: FREE | Registration Not Required, but RSVPs here are appreciated | Validated Parking
Contact Name : Joy Miller
Phone : 512-974-7781

Now is the time to promote Austin's diverse base and its attractive start-up environment. PoweredbyAUSTIN is a loose group of businesses that aims to spread the gospel of Austin talent from store windows to online and mobile channels. The goal is to showcase Austin innovation in technology, government, food, music, events and more. Current Austin-based campaigns and logos are retail-focused and don't give the technology, incubators, green energy and non-retail segments in Austin the attention they deserve.

Tomorrow afternoon and evening, you're invited to join Austin incubators and the start-ups they power at Austin's City Hall. Come for the ideas, stay for the free drinks and food. Last year's PoweredbyAUSTIN event featured Innovation Station, Tech Ranch, Bootstrap Austin, Economic Growth Business Incubator (EGBI), Greenlights, Austin Pro Bono, and Imagine Austin.

High-Impact Marketing: 10 Low-Cost Strategies for Big Sales Returns
March 13 | 9 a.m. - noon
Entrepreneur Center of Austin | 4029 S Capital of Texas Hwy, Ste 110 | Austin, Texas 78704
Phone : 512-974-7800
Fee: $35 | Click here to register

You know your customers need to hear your message again and again if you're going to influence their buying decisions. Low-cost marketing helps to "stretch" your marketing dollars and repeat your core message often enough to make an impact.

This class, presented by the City of Austin Small Business Development Program, provides practical, step-by-step instruction in how to use low-budget marketing to get your message out to your customers on a regular basis. This class is taught by a University of Texas Adjunct Instructor and counts toward the 6 course requirement needed to earn your Small Business Success Skills Certification. The fee includes a light breakfast.