Sign up for a Free 30 Day Trial of G Suite Business and get Free Admin support from Google Certified Deployment Specialists.
The following small business classes and events, presented by Austin's Small Business Development Program, are open for you to sign up:
April 11th | Getting Connected Business Resource Fair!
Whether you're just starting or expanding your existing business, Getting Connected is a great opportunity to meet, network and learn from local organizations that assist business owners. BizAid Business Orientation provides a general overview of opening a small business or re-evaluating an existing business during its growth.
Fee: free | Register for classes: 3 PM and 4:30 PM | Palmer Events Center
April 16th | 2013 Hiring Our Heroes Veterans Event
Join us for a job fair for veteran job seekers, active duty military members, guard and reserve members, and military spouses.
April 17th | Google: Make Sure Your Customers Can Find You!*
This class provides hands-on, step-by-step instructions for getting websites found through high ranking on Google. Using real world examples, local author Greg Bright will present Search Engine Optimization (SEO) using non-technical, layman's terms -from one small business owner to another.
Fee: $35 | Click here to register


April 18th | Exceptional Customer Service: Keep Your Best Customers*
This workshop is designed to raise the level of awareness with regard to customers - who they are, how they should be treated and how to influence others within your organization by promoting customer conscious attitudes. This course will help you to establish a customer service culture or help you to improve the existing customer service culture within your own business by focusing on service, attitudes and consistency.
Fee: $35 | Click here to register


April 19th | Introduction to QuickBooks*
QuickBooks Pro is one of the most cost effective and best supported small business accounting software applications on the market today. This course covers accounting basics, tracking revenue and expenses, bank reconciliation and file setup using QuickBooks Pro accounting software.
Fee: $85 | Click here to register

April 24th | Roadmap to Success: How to Write a Business Plan*
This two-part class will teach you how to review all the various components of a business plan and apply learned concepts in developing a plan for your own business.
Fee: $45 | Click here to register
April 24th | Texas EU Summit 2013
The 2013 Texas-EU Summit will provide small businesses, policymakers and economic development professionals with an overview of how to target trade and expansion business opportunities in Europe.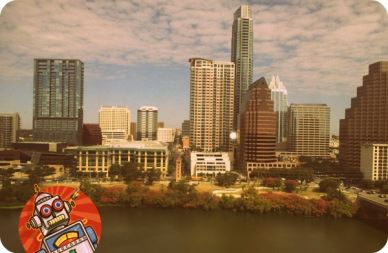 *These classes are taught by a University of Texas Adjunct Instructor and counts toward the 6 course requirement needed to earn your Business Success Skills Certification.