Sign up for a Free 30 Day Trial of G Suite Business and get Free Admin support from Google Certified Deployment Specialists.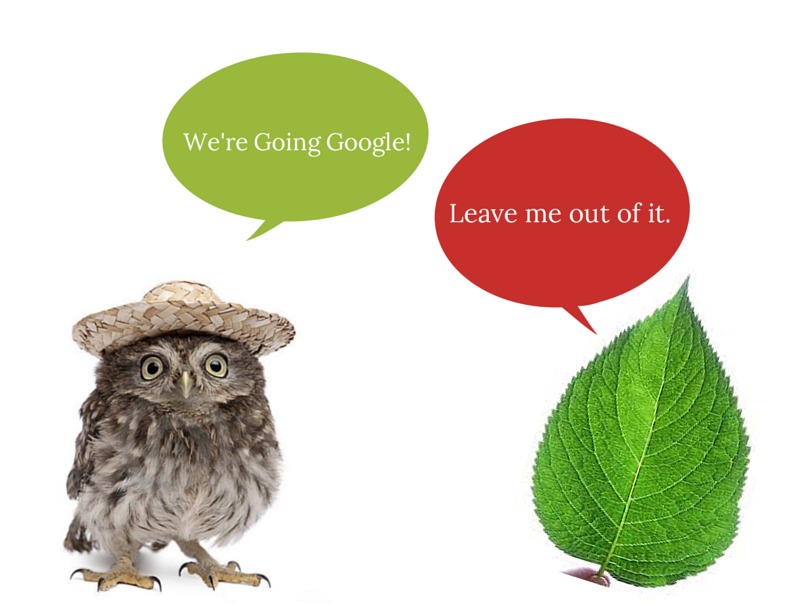 Just because you can move all of your old mail to Google Apps, you may not want to. Gmail, as part of Google for Work, comes with 30GB of space, that's 6 times more space than leading email provider GoDaddy offers. Here's how to create an exclusion folder, which can "hide" items from the migration process so they are excluded from being moved to Google Apps.

A great use example of why you would want to set up an exclusion folder is if you previously had work mail forwarded to your personal account. In this example we'll use this case: Work Email is being forwarded to your personal gmail account. The Goal is to move all work Gmail to a Company owned Google Apps Account.
Set Up a Gmail Filter to create an Exclude label for Google Apps Migration
1. In the search bar of your personal Gmail account, enter the following search phrase to:your-email@gmail.com where your-email@gmail.com is your personal email address..
2. Click the search dropdown (arrow by search button) - this brings up the Filter Dialog Box.
3. Check the Apply the Label: - Choose to create a new Label, call it Exclude.
4. Towards the bottom of the dialog, select Also apply filter to matching conversations.
5. Click Create Filter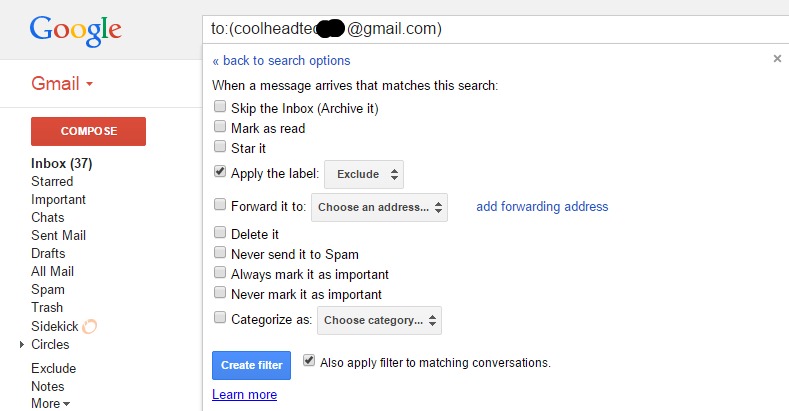 That's all you need to do. Any items in this folder/label will be ignored by the Google Apps Migration Tool. Some notes:
Capitalization Counts - everyone in your group needs to have the same label to be excluded.
If an item labels in addition to the Exclude label, it will still be excluded.