Sign up for a Free 30 Day Trial of G Suite Business and get Free Admin support from Google Certified Deployment Specialists.
Since the mid-1960s, one distinctively soothing voice has been synonymous with radio in the Live Music Capital of the World.

"Eklektikos with John Aielli," airs live Monday through Thursday, 9 a.m. to noon, on KUTX 98.9 FM, "The Austin Music Experience.'' If you've heard "Eklektikos," you know it's something special. John uses his three-hour forum to showcase a wide range of musical styles, interviews and live on-air performances. Aside from the diverse format, it's probably equally well known for John's butter-voiced musings on everything from the weather to cultural trends. His ongoing stream-of-consciousness style is the antithesis of the loud, dumb jock banter that you'll find on commercial radio morning shows.


"Eklektikos" was KUT's 90.5 FM's longest running program; earlier this year the music programming at the local NPR affiliate (including Aielli's show) moved to KUTX. KUT 90.5 is now dedicated to news and syndicated programming.

John moved to Austin in the mid-60s and got his job at KUT while attending The University of Texas. You can read more about how he got his start in radio (including how an acid trip made him change his career plans) in this great Statesman article from last year.

In 2001, " Eklektikos" went from six hours to five, then to four in 2002 and eventually to three. But the shrinking format and the move to the right of the radio dial haven't diminished the show's popularity. Two heart attacks—the most recent last year—haven't kept Aielli out of the deejay booth for long, either.
For more than four decades, John Aielli has been informing and entertaining Austin with his wit and distinct knowledge about the city. His unique perspective on life in Austin and the music that he plays has become as much a part of the city as Barton Springs. ~ Matt Reilly, KUTX Program Director
Austin Monthly had a great article about John last month. It included an interview in which John called radio "the most intimate medium there is. It's very personal, and people want companionship." His love for the medium shows in every show he hosts. Sure, there's a (mostly) lighthearted backlash aimed mostly at John's soothing delivery, but there's no doubt Austin considers him and his program to be local treasures.
Aielli isn't just known as an on-air voice. Outside of KUTX, he's a pianist and singer and is loved for hosting the annual Christmas carol sing-along on the South Steps of the Capitol building. The event draws thousands of people to the Capitol lawn each holiday season.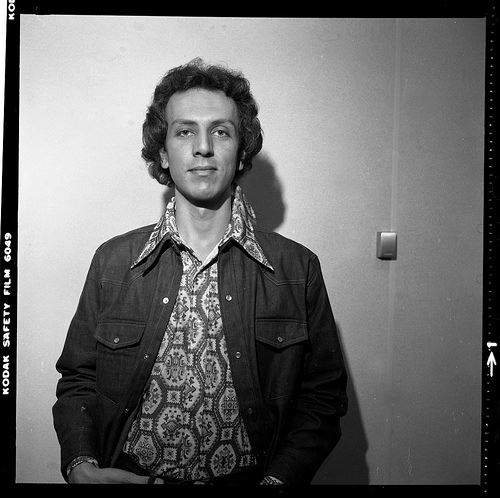 Coolhead Tech would like to take the lead in an online campaign to get John Aielli inducted into the National Radio Hall of Fame this year. There's only a few more days to submit nominations, so we hope you'll join us by writing and sending a letter nominating John. The address is below, along with a sample letter for you to use if you like.
The National Radio Hall of Fame & Museum recognizes and showcases contemporary talent from today's diverse programming formats, as well as the pioneers who shaped the medium during its infancy. Nominations must include a letter stating the credentials of the nominee. To be considered, all recommendations must be received by the Chairman of the National Radio Hall of Fame no later than March 1.
Open online voting begins in early June and runs through August 1st. Eligible voters include the general public, as well as all active members of the Museum of Broadcast Communications and/or National Radio Hall of Fame, as well as a select list of over 2,000 radio historians and industry leaders.
John Aielli has become the audio personification of the Austin zeitgeist. Austin loves to think of itself as a unique and talented group of people that appreciate the little things that make life so fulfilling and rich here in Central Texas. John creates Austin's soundtrack every time he comes on the air.
~ Hawk Mendenhall, Assoc GM/Director Broadcast and Content, KUT and KUTX
We've written a sample letter that you can feel free to copy, paste, and alter as you see fit. But remember—the Hall of Fame must receive the letter by March 1, so you have only a few days to get it in.
[YOUR NAMEADDRESS/
CONTACT INFO]

[DATE]

2013 National Radio Hall of Fame Steering Committee
attn: Bruce DuMont, Founder, President, & CEO
The Museum of Broadcast Communications
360 North State Street
Chicago, IL 60654-5411

Dear Mr. DuMont:

My name is [NAME], and I am [say a little bit about yourself].
I am writing to respectfully nominate KUTX's John Aielli for induction into the 2013 National Radio Hall of Fame. Aielli has hosted the "Eklektikos" for more than 40 years. There is simply no better-known or more-loved radio program in Central Texas. Aielli also hosts a popular Christmas carol singalong on the steps of the Texas Capital every December; the event draws thousands of participants each year.

John meets the following NRHOF requirments for nominees:

Local or Regional Active—An active broadcaster who has made at least a 20 year contribution to the radio industry and has distinguished him/herself at the local and/or regional level.


[Add your personal reasons why you wish to nominate John here.]


Thank you for your time and consideration. Please contact me with any questions you may have.


Sincerely,

[YOUR NAME]