Sign up for a Free 30 Day Trial of G Suite Business and get Free Admin support from Google Certified Deployment Specialists.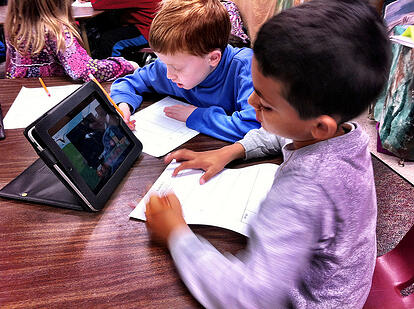 Google announced today that they will bring the same Google Drive for Work features with unlimited storage and enhanced administrative controls to Google Apps for Education clients in the coming months at no charge to schools participating in the program. A majority of Texas Schools use Google Apps such as Gmail, Calendar and Docs, Google's online alternative to Microsoft Office.
(photo: courtesy K.W. Barrett, Flickr )
Google Drive for Work, announced this past summer, introduced unlimited storage to a heated battle for Online storage market share. The Google Apps premium features in Google Drive for Work include the ability for Administrators to gain greater control and insight to company data and its usage.
As consumers, businesses and education users begin to fully realize the benefits of online cloud storage the market is crowded with startup products such as Dropbox, Box, iCloud, Cloudme, Amazon Cloud Drive and more.
While Microsoft offers OneDrive for online storage, it seems content on continuing to rely on dated Sharepoint and Exchange servers for doing the dirty work of a school's digital asset management system.
A Majority of Texas Schools will Benefit from the Technology Upgrade
In a recent survey of over 9,000 Texas schools Coolhead Tech found more than half of Texas Schools use Google Apps for Education but only a small portion of Texas Schools are still paying for Google Apps Vault or Postini Archiving. Worldwide more than 30 million students, teachers and administrators use Google apps for Education.
Schools paying for Google Apps Vault or Postini archiving will no longer need to pay separately for the services or renew the subscription. Their archiving services will continue at no additional charge, according to an email sent to schools today.
Savings aside this is BIG News for Students and Education Apps Admins alike.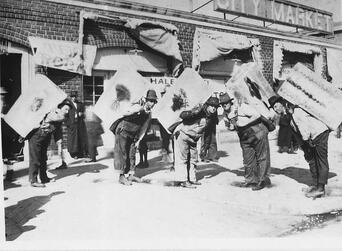 Drive space has always been an issue in schools. Kids today have it easy. "When I was your age I carried a 7 and a half pound Apple across campus for drive space. In an ice storm." is what the Crankie Chromie tells them.
Unlimited online storage is a huge benefit to schools. Students and faculty are no longer limited in their digital art, creativity, collection, research or work. School Systems Administrators are no longer burdened with maintaining the physical hardware and infrastructure associated with data storage.
Another benefit to Schools and protecting students online is the reduction in use of unknown services ("Rogue IT") - By providing students best-in-class tools and unlimited resources they no longer need to look elsewhere for so called "free" space that puts their data and privacy at risk.
Google Apps for Education Administrators gain significant features too: Controls and security insight with Google Apps Vault and the same enterprise level auditing and controls seen in the recent Google Drive for Work package offered to businesses for an additional $5 per user.
3 Key benefits of Google Drive for Education:
Unlimited storage: Students and faculty can store unlimited Google Drive files, Gmail messages, and Google+ photos as needed. Individual file sizes can be up to 5TB.

Google Apps Vault empowers Google Apps Administrators to easily archive emails and chats, to search Google Drive files, and to preserve important information for District Administrators.

Enterprise level auditing and controls: Google for Education Administrators help educational, health and privacy compliance with Vault and audit reports for Google Drive.
Google Apps for Education includes a suite of online productivity tools similar to Microsoft's Office suite for students on Mac or Windows PCs. The most widely used Google Apps for Work and for Education include Gmail, Calendar, Google Drive (including Docs, Spreadsheets, Forms and Presentations) and Google Sites (Website creation software)
Google points out that Drive for Education not only comes with the same enterprise level controls as the Work edition but the same encryption and security guaranteed to enterprise customers.
Every file uploaded from an Education customer to Google Drive is encrypted, Between Google and the school/student device, laptop and PC as well as when it's sitting on Google's servers. Schools using Chrome devices like Chromebooks can further protect student and faculty data through Google's Chrome Management Interface.
Google Apps for Education remains free to nonprofit educational institutions with no ads or ads-related scanning. Founded in 2008, Coolhead Tech is a Google for Education Partner based in Austin Texas and helps schools in planning and migration to and daily management of Google Apps for Education.