Sign up for a Free 30 Day Trial of Google Workspace Business and get Free Admin support from Google Certified Deployment Specialists.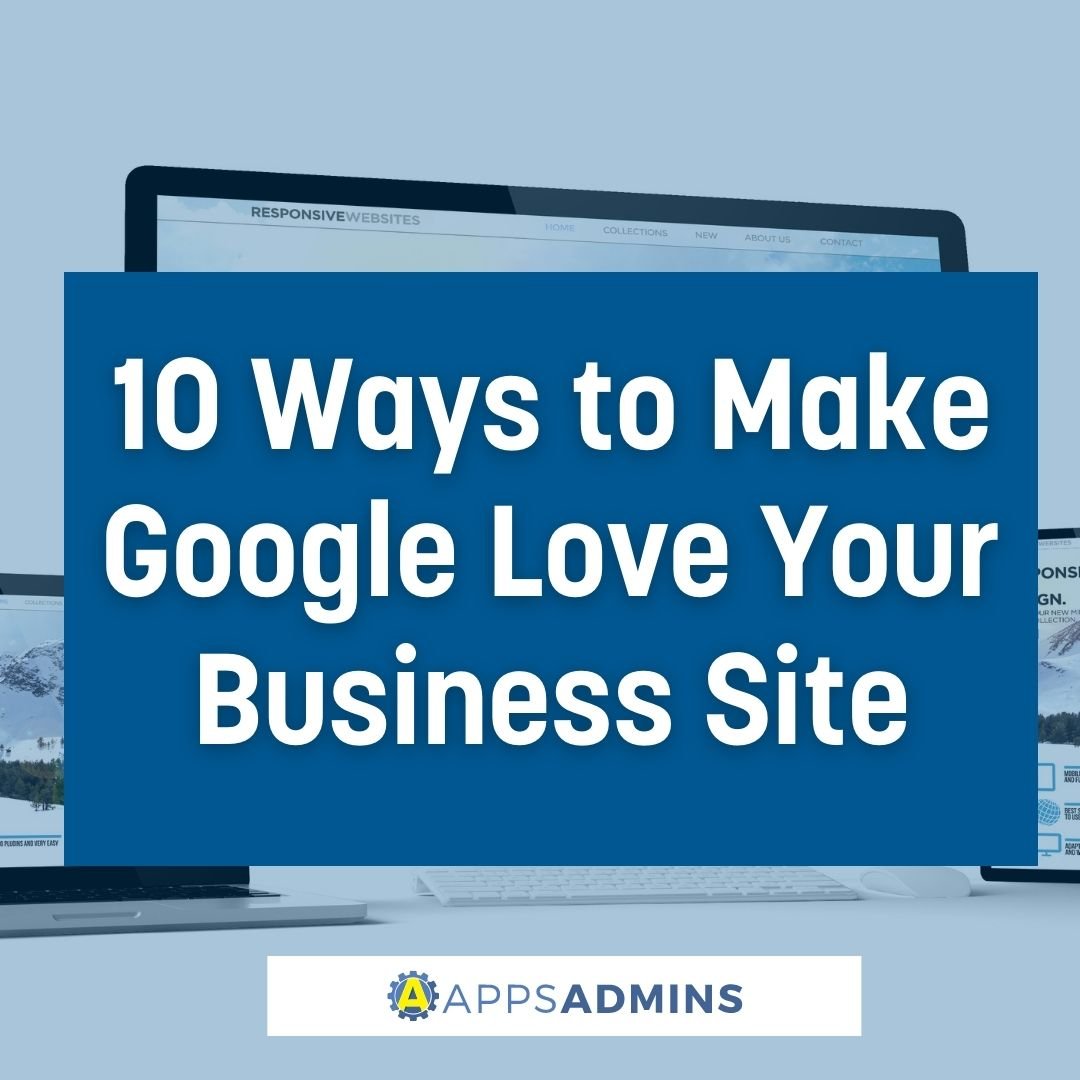 Mashable has a great run-down of issues that can make your small business website succeed with a high Google ranking. These are some best practices you can employ, in addition to traditional SEO techniques, to gain some traction on Google. Many of them have worked for Apps Admins and our clients.
Click the link above to see the whole article, or read on for the Cliff Notes version:
1. Although the true science behind Google algorithms is a mystery,human factors such as time spent on site help to determine your site's PageRank. Encourage your users to upload reviews, comments, photos, videos, etc. and you'll ultimately drive more traffic to your site.
2. Watch out for duplicate content; it will lower your search rank. This applies to duplicated content within your site and text that other websites may have "borrowed" from you. That's right—you can be penalized because someone mirrored your content. So be on the lookout.
3. Focus on heavily marketing aselect group of your product inventory instead of every single product. The analogy is a brick-and-mortar store. You'd never see their entire selection crammed into the front window, and for good reason.
4. Identify the long-tail keywordsthat are driving users to your pages and incorporate them into your copy for Google's bots to crawl. In other words, emphasize quality search terms over extremely popular (and extremely general) terms.
5. Google AdWords has some nifty features. Learn them, live them, love them. If you know how to use the extensions, mobile targeting, retargeting, Google Merchant tie-in, and the other features, you can tailor your program to suit your needs.
6. Optimize all of your media. Title tags, alt tags, and image titles are important. The example given in the Mashable article is changing "Product125.jpg" to "BlueCardiganSweater.jpg."
7. Take advantage of Google products. Site owners can upload product feeds to the Google Merchant Center for easy discovery in Google Product Search. Ecommerce pros will work with Product Listing Ads through the Google Merchant Center, with a linked AdWords account in order to grab prime SERP real estate with Product Ads.
8. Many brands already have Facebook Pages, but Google+ photos, posts and content are also now integrated into search results.Be active on Google+ to increase your chances of appearing in more searches.
9. Google is in the process of shutting down its collection of city pages, a shift from Google Places to Google+ Local. If you have a brick-and-mortar store, remember that one in five searches is related to location. If you have multiple storefronts, make sure they're individually listed and include business hours, photos and even coupons.
10. Use Schema.org to provide search engines with access to your data. Ecommerce sites have to be optimized for Googlebot, so make sure someone on your team knows how to do it.