Sign up for a Free 30 Day Trial of G Suite Business and get Free Admin support from Google Certified Deployment Specialists.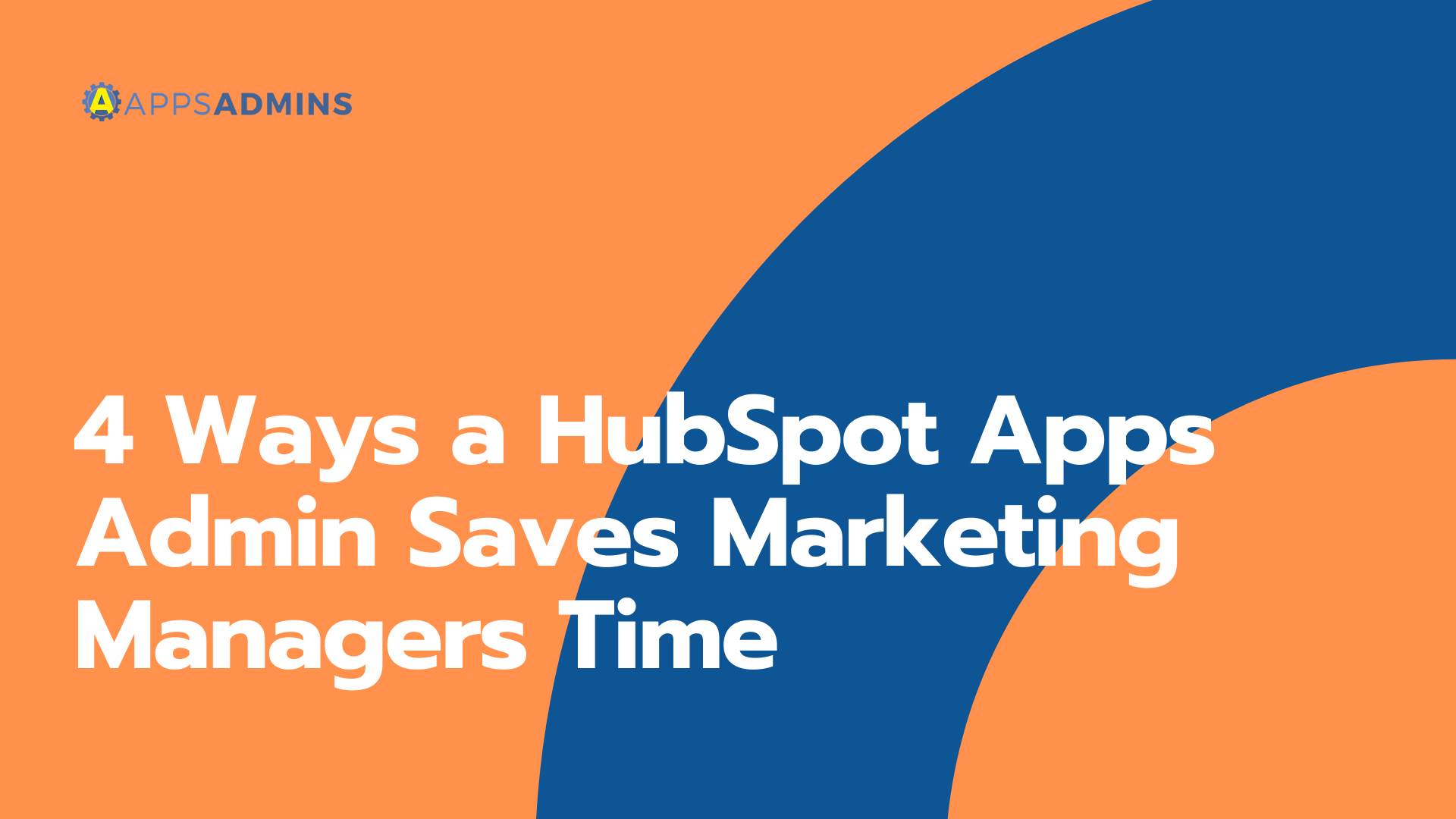 HubSpot is one of the most advanced platforms in terms of marketing automation and integration but it can be very time consuming to get the most out of all of HubSpot's features. As a marketer you already wear a multitude of hats and your time is stretched thin with producing content, developing campaigns, supporting sales teams, managing budgets and more. A HubSpot Apps Admin is your knight in shining armor providing insight and strategies to take your marketing to the next level. Here are 4 ways a HubSpot Apps Admin can save your marketing needs:
1. Format and Schedule Blog Posts and Emails
HubSpot is extremely user friendly for blogging and sending emails, the problem is consistently producing new content and managing it all. An Apps Admin will manage your ghost writers, optimize your blogs, and schedule them out. We will then report back to you the success of each blog, showing you what topics worked and what didn't.
Email marketing is an oldie but a still a major goodie that is not to be overlooked. Despite the critics, email marketing is very much alive, in fact 89% of marketers say they produce the most lead generation from email campaigns. Again, you can run into time constraints to deploy and manage email campaigns. Insert your inbound marketing expert who will format your email content and schedule out your emails producing the highest open and click through rates.
2. Import and Manage Contacts and Lists
Your contact list is the lifeline of your business and there are numerous integrations you can add to help manage your list. With HubSpot you can import, export, and integrate your list without having to add another platform to your marketing budget. At Apps Admins we can help to manage your contacts ensuring you're targeting the right people at the right time. We will help to segment your contacts into lists based on their preferences, lifecycle stage, region, and more. By having us manage your contacts your content will be more personalized and driven.
3. Create Landing Pages
Creating beautiful landing pages is fun, creating beautiful landing pages that convert can be a whole other story. A HubSpot Apps Admin will prepare your landing page making sure that it is fully optimized and help convert users. We will A/B test your landing page and prepare individualized content for the page. With a HubSpot Apps Admin your landing page will drive organic traffic to your site and gather the vital information you need to target and convert these new leads.
4. Monitor Social Media
Social Media is essential to your marketing plan, but it's a very time consuming cog in the marketing wheel. Apps Admin will schedule and monitor your social media posts making sure you receive the most impressions and click through rates for your posts. We can make sure your content is seen by the right person at the right time by watching the analytics of your key audiences.
With our monitoring you'll be able to get the most ROI out of your social pages. You will be able to see which posts and pages produced the most impressions and interactions. Your inbound marketing specialist will give you a breakdown of the number of leads and customers that were generated from social posts and where they originated from. We will get your content out at the times that drive the most traffic.
HubSpot is an amazing tool for marketers and can only be made better with a dedicated HubSpot Certified Apps Admin. Having an inbound marketing expert monitor your campaigns through HubSpot is like having a second pair of eyes that can reduce oversight and help take your campaigns to the next level. Apps Admins will be your secret weapon making your competitors scratch their head in wonderment as to how your marketing team is getting it all done.
Now that you know the 4 ways a HubSpot Apps Admin saves marketing managers precious time, let Apps Admins help you get the most out of HubSpot. Reach your full potential by learning the step-by-step creation process! See how it's like with a 14-Day Free Trial.