Sign up for a Free 30 Day Trial of G Suite Business and get Free Admin support from Google Certified Deployment Specialists.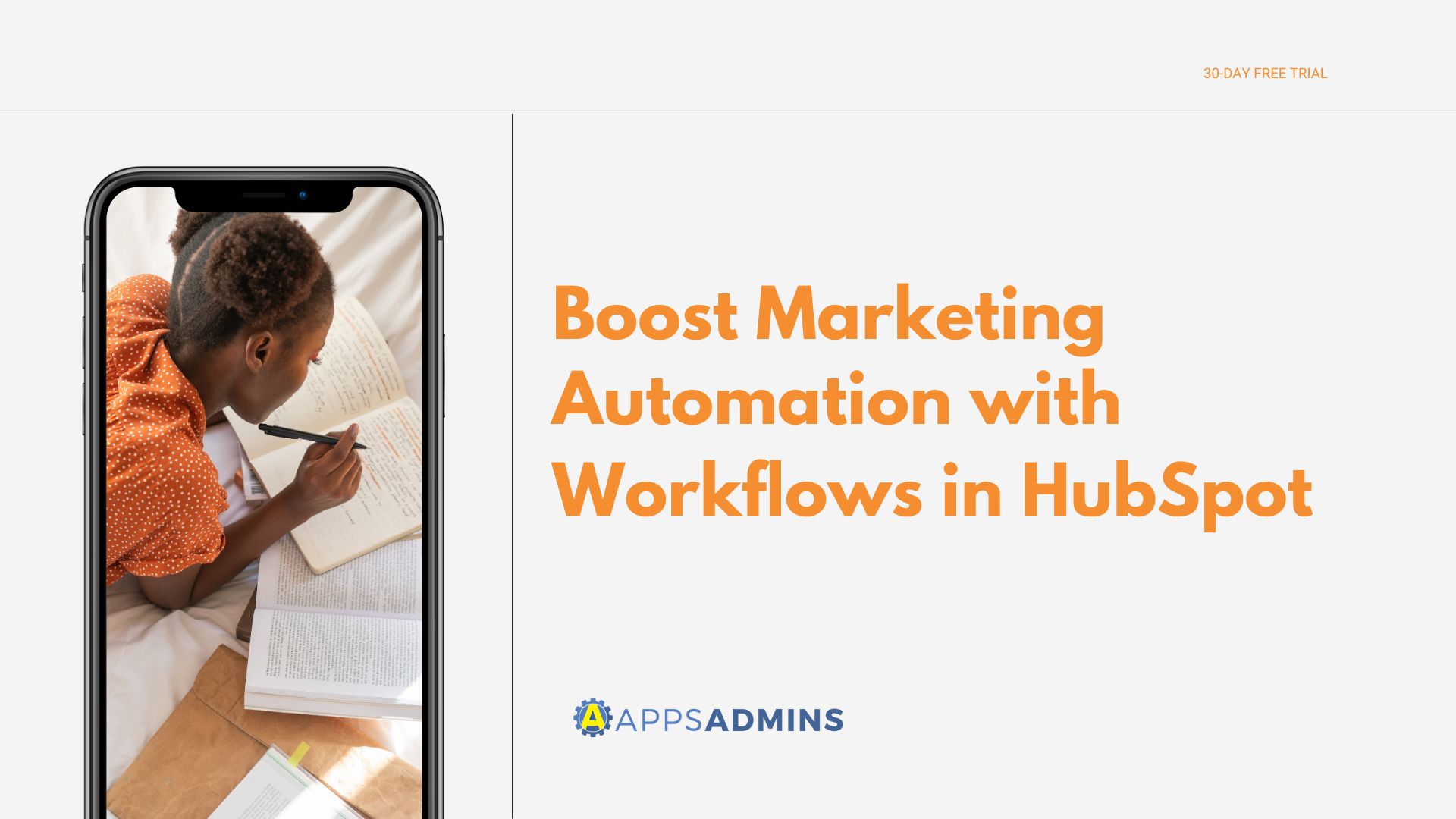 Marketing automation has revolutionized the way companies speak to existing customers and harvest new ones. In fact, 79 percent of top performing companies have already been using marketing automation for two or more years.
Software platforms are popping up all over to help companies implement effective strategies. However, one survey revealed 85 percent of marketers using a marketing automation platform felt that they are not using it to its full potential. Are you part of this group? Do you have great ideas and the tools to implement them, but still haven't been able to get them off the ground? Look to HubSpot's Workflows as the answer. Here's why.
Why Marketing Automation Workflows?
Marketing automation thrives on the idea that your customers are interacting with you in various ways, such as your website, social media, e-mail or blog posts. Success occurs when marketing actions are triggered based on how your contacts are interacting with you. Working with Workflows in HubSpot allows you to monitor your contacts' behavior, customizing the marketing message they receive.
Workflows is a powerful tool that uses branching logic to instigate specific actions for each individual. For example, a Workflow can be configured to send an automatic e-mail when a visitor fills out a certain form on your website. Set up a Workflow to notify users that have downloaded one of your whitepapers about an upcoming webinar on a similar topic.
Don't get bogged down and only use Workflows to send e-mails, though. Workflows are great internal tools as well. For example, set up a Workflow to inform a sales rep when a customer has requested follow-up or when a free trial user hasn't used the software yet.
Here's How to Keep HubSpot Workflows Simple
While Workflows are a sophisticated, dynamic tool, there's no reason to overcomplicate them.

Follow these simple steps to get started with Marketing Automation Workflows in HubSpot.

Pick your starting condition. For example, let's say you have an e-book that visitors can download from your website by filling out a simple e-mail form. That action places the user into a Workflow that includes a nurturing campaign aimed at engaging people interested in the topic of the e-book. You can also choose to set up a Workflow with no starting condition. You can simply upload a contact list into a Workflow, triggering the messaging they will begin receiving.


Select the follow-up action. The second step is to decide what happens when the starting condition is met. The action could be to send an e-mail, add the contact to your database or remove them. The Workflow not only ensures the contact receives appropriate communication. It replaces manual database editing as well.


Decide on the timing. Do you want your leads to receive an e-mail immediately after downloading your e-book? If not, set up your Workflow to begin on a scheduled date. You might want to follow-up in two days, then again in one week. HubSpot allows various custom settings. Set up your Workflow so that communications don't go out on the weekend. If market research reveals your contacts are more likely to read an e-mail received in the afternoon, include that in your settings.

Test Your Workflows in HubSpot
Even the most tech savvy marketers get nervous about launching an automated process. HubSpot allows you to send a test contact through the Workflow before it is actually activated. The first rule of thumb is to always use a test contact. Once the test contact is enrolled, all the actions in the Workflow will begin. You don't want a real customer to be part of your test.
Here's how to do it.
Navigate to your list of Workflows.
Select the gear icon next to the Workflow you want to test, and choose "edit."
Choose "test" from the menu that displays horizontally in the top right corner.
Select your test contact when prompted.
Click "enroll contact."
Let Apps Admins help you get the most out of HubSpot. Reach your full potential by jumping on the marketing automation bandwagon! See how it's like with a 14-Day Free Trial.