Sign up for a Free 30 Day Trial of G Suite Business and get Free Admin support from Google Certified Deployment Specialists.
Last week I blogged about the importance of blogging as an inbound marketing strategy.
Then I took Hubspot's landing page training class, which builds on some of the same principles. You'll have to check out the class yourself for details, but here are a few takeaways that can get you started turning site visitors into customers.First, what are landing pages, and why are they important?
Landing pages are a crucial part of your inbound marketing. In a nutshell, they are web pages where you offer site visitors free information using a form to convert them into new leads. You can then build a relationship with them, "nurturing the lead" as the marketing folks say.
"Our business doesn't get paid to attract visitors. We have to convert them to leads and get them to become customers."
Chris LoDolce, the trainer at Hubspot who led the marketing class, started off with that quote. It hit home for me, because blogs have been my main focus for a while here at Coolhead Tech. But while blogs are a great way to attract visitors to your business website, without a way to convert them into leads—which is what the landing page does—all the pageviews in the world won't do you any good.
"You may call them 'prospects,' but the primary purpose of landing pages is to capture leads. Everything else is secondary," LoDolce said.
Attract With Content
Someone who is considering making a purchase essentially is trying to solve a problem or fulfill a need. When they search for something using Google, they're performing research on how to fulfill that need or solve that problem.
Call to Action
Remember, your site visitor has a problem to solve or a need to fulfill. This is where you will call on them to "act" in order to get your help (your offer). Your help may be in the form of tip sheets, checklists, videos or eBooks. What can you offer in exchange for the lead? If you're stumped, here's a list from HubSpot of 13 content offers you can make.
The site visitor will generally find this call to action at the end of a blog. This is usually a text link that has a verb suggesting that the visitor do something. "Click here to get your free eBook" is a good standard CTA.
Make Them an Offer They Can't Refuse
After the "call to action," the visitor goes to your actual landing page, where the lead-capturing process starts with a great offer. Your offer might consist of free trials, consultations, cost estimates or coupons. Ebooks and white papers are perhaps the most popular offers, since they give the site visitor a lot more information about whatever it is they're interested in than they'll get from a blog post.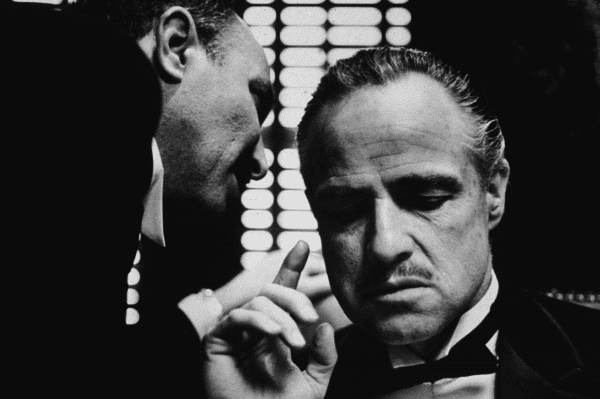 Make sure your landing page headline clearly explain what the offer is. It should start with an action-oriented verb like "learn" or "download."
A perfect landing page headline has three components:
action verb

what the offer is

benefits of the offer
Does the website visitor perceive your offer as valuable? Think of the difference between a pamphlet and a book. The value is different; the content is different. A blog post is like a pamphlet—it's a freebie that has a little information. But people will probably give additional information for the more valuable content (the book).
"If I perceive that article to be worth a lot, I'd be willing to give away a lot of information," LoDolce said. "If you're giving away something that's not interesting or not relevant to your business, you're not going to get those conversions."
One more thing about the landing page itself: The visitor expresses interest when he or she clicks that call to action link, so it's important to remember that each person seeing your landing page (which the link takes them to) is there because he or she is interested in something you have. So include a form where he or she fills out information (usually name and email address) and don't include much else. Don't include your site's usual navigation; you don't want people wandering around the site at this point. You want them focused on the action.
In addition, make sure the offer is only for the information the visitor needs. Don't talk about your company and why you deserve their business. You'll do that later.
"Sell the value of your offer, not your company," LoDolce told the class.
Use a 'Thank-You' Page
After filling out the landing page form, the site visitor is sent to the "Thank You" page, which actually has the download link to your offer. Once the site visitor—now a lead—clicks "submit" on your landing page form, they go to the "thank you" page and get their site navigation back.
Include a message of thanks and a download link to your offer. Make it very clear where the user should click. You can also include additional calls to action to keep leads on your site or direct them to other offers.
The most important thing to remember when creating landing pages? Engage the site visitor and offer something that is genuinely useful.
"If you just slap a form on a page with a little bit of information and don't optimize it, that's like having a lazy employee who isn't working hard for you," LoDolce said. "Put the time and effort in, and your landing page will perform for you like a rock star."
At Coolhead Tech, in addition to being a local Google partner offering Google Apps for Business at cost, we offer our clients the marketing leverage of HubSpot and the business strategies of more than 30 innovate business applications.