Sign up for a Free 30 Day Trial of G Suite Business and get Free Admin support from Google Certified Deployment Specialists.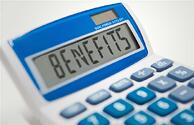 An alternative to options like Dropbox, Box.net and even the OneDrive from Microsoft, Google Drive is one of the most popular tools you have available. With a free plan that can get you storage and a full terabyte of space available for a monthly fee, this is a powerful option you can't overlook. To understand just how useful it is, it can be a good idea to review some of the benefits that are associated with Google Drive.
Google Drive Provides The Ability of Access Your Files Worldwide
Most companies find that having worldwide access to their contents makes traveling simple. Instead of trying to keep track of a laptop or flash drive, all your information is stored to a cloud server. This information then can be accessed from any computer or device you are in front of across the globe as long as there is an internet connection on it. These files are then updated automatically so that you always have the latest version available, no matter where you are.
Files can then be taken from the drive, placed on the new host computer and then adjusted as need up until the last minute. More importantly, you never have to worry about that important presentation being on a flash drive you accidentally left at home on your nightstand.
Drive Apps
Drive apps can help to make your life simpler without the need to buy costly programs. Thanks to the ability to edit and create spreadsheets and other documents, you can handle a fair amount of work from your drive. Best of all, the programs available are similar to the popular word processing and spreadsheet programs you already know.
You can even install 3rd party apps that are designed to help you with your productivity. That means that your Google Drive account can become one of the most powerful tools that you will have. No matter what your business has, you will find that there is an endless array of apps that will help you to take your business to the next level.
Google Drive Allows You Share and Collaborate Files
Users have a chance to share individual documents and drives with others. This permission based feature allows multiple users to access and maintain a single document. Each user's changes will then be attributed to them. This means that employees all over the world can sit down and begin to collaborate on work and that means projects are done faster.
Supervisors can also follow the process to ensure that everyone is doing what is asked of them and when there is a delay, you can easily determine where it is at. That will mean that when the ball is dropped, you know right away and you will have the chance to take action.
With worldwide access to this document, you can have employees working around the clock to ensure that a project stays on schedule and that in some cases, they are finished ahead of their necessary deadline. Once the file is completed, you can then download it and utilize the contents for whatever project you are working on.
Google Drive is one of the most powerful choices you will have for business productivity around the globe. It's easy to use and highly effective in most situations. That makes it one of the best choices you will have for all your professional needs.