Sign up for a Free 30 Day Trial of G Suite Business and get Free Admin support from Google Certified Deployment Specialists.
With a new year in full swing, Coolhead Tech recently reached out to three brand new businesses to learn what their resolutions for 2013 are.
Each of these businesses began last year and got off to a sucessful start. All three are based here in Texas. And all three say they will depend on technology—cloud-based and otherwise—to achieve their goals for the coming year.
The holidays are over, and it's time to get back to business. Here's how three startups plan to do new years right.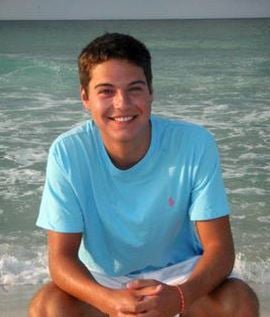 Name: Jacob Fedosky
Founder, Develio, LLC
Service: Website development for domain name investors.
2013 Resolution: Use technology to bring value to "parked" Web domains.

As a small business owner in Dallas and a student at Texas Tech, Jacob Fedosky is a young entrepreneur who already has five years of experience in domain development. His company is turning around the domain development services industry, transforming domain portfolios into revenue-generating websites. That's what the name of his business means—"Develio" combines "development" and "portfolio."

Typically, unused domain names show "parked pages," which are unhelpful to visitors and wasteful for domain owners. Jacob says such pages are usually "nothing more than a generic Web template with sub-par articles."

"For that reason, many domain investors look down on domain development companies," he told Coolhead Tech. "In 2013, I want to help domain investors see that when a domain name is developed correctly, it can provide immense value to both visitors and the investor. I believe that as I educate domain investors, my business will grow."

Develio works with domain owners to create a useful website that creates value for the owner and provides relevant information to visitors. A developed site has customized, relevant content that actually engages visitors. Pay-per-click (PPC) and cost-per-action (CPA) links are often integrated into the site's content, generating revenue for the site owners.

The growing company depends on Web-based cloud apps for day-to-day business operations. These include Dropbox (file hosting service), FreshBooks (accounting software) and Capsule CRM (customer relationship software).

If you'd like to read more, Jacob expanded on his resolutions for 2013 in a blog published last week.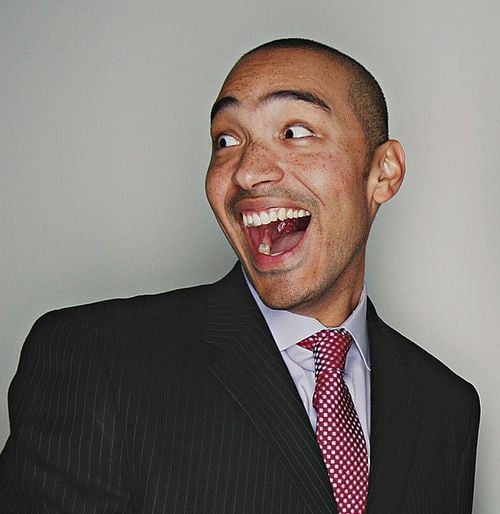 Name: Damien Hutchins
Owner, Flicker Stage
Service: Photo booth rentals for private events.
2013 Resolution: Continue steady growth with cloud-based technology

At weddings and corporate events around the country, photo booths have become a popular attraction.

Flicker Stage brings a high-tech edge to traditional photo booths. The business does not print photos at events. Instead, a built-in wireless network streams photos to an on-site projector and uploads photos to private online galleries.

Damien launched Flicker Stage last year with a blog, website and social media accounts. He hired an SEO company, ran PPC campaigns and placed banner ads in what he calls a "spend and pray" approach. He says the PPC campaigns brought in a lot of traffic, but few conversions. The banner ads failed miserably. And the SEO company didn't do anything he couldn't have done for himself.

"I found that the best marketing I could do was actually just booking my service," he says. Word-of-mouth referrals from people who have actually seen him in action turned out to be the most valuable form of marketing. In fact, he says, he often books additional jobs while setting up his equipment at an event.

Although his marketing approach is old-school, technology drives the processes that keep this one-man operation running. At the core of the Flicker Stage network is Google Apps.

"I keep my entire business in the cloud, from client facing applications like the photo galleries, booking forms and e-contracts to my back-end software," he says. "Email, invoicing, payments, CRM and all internal documents are all hosted in the cloud, and are all connected with API's (application program interface).

"So when a lead comes in through a form on my website, the input data is recorded and saved off to one online service, and they forward that to my Gmail account," Damien says. "From Gmail I can click a button to have the data added to my CRM program, and from the CRM I can add the client to FreshBooks if I book it, as well as send out a contract for e-signing. The signed contract is also saved to a hosted contract company.

"I can go from receiving a lead, to booking with a signed contract, and a credit card payment received in less than five minutes with nothing more than my iPhone and a couple of apps."

Although 2012 was his first year in business, Damien says customers have been pleased with his work and his business has been growing month over month with modest sales gains. As for his 2013 resolutions, he hopes to hire an employee, add a second booth, and possibly expand to the Austin market (Flicker Stage currently services the Dallas area). He plans to focus on strategic partnerships with the local business community to boost his corporate business, while focusing on wedding business to fill in the gaps in his calendar.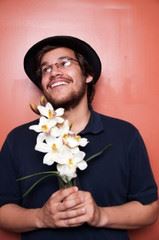 Name: Devin McLaughlin
Chief Brand Evangelist, ESPEROS
Service: Educate impoverished children through sales of backpacks and totes
2013 Resolution: Use social media to raise awareness of education needs in developing countries


The third company to speak with Coolhead Tech about 2013 resolutions was one dedicated to increasing sales on behalf of a charitable cause.
Devin McLaughlin, as Chief Brand Evangelist at ESPEROS, is helping raise awareness of the more than 125 million children in developing countries who lack access to education.
The nonprofit raises money for children in Central America through the sale of backpacks and tote bags. With every bag they sell, they send a child to school for a year (tuition plus school supplies).
"Our New Years Resolution is to extend our reach within the U.S. to promote awareness of how many children don't have access to education in Central America and how inexpensive it is for consumers to support the growth and learning of a young child," Devin says. "We hope to go on a multi-city tour of the U.S., informing folks about our mission and products."
The 2013 New Year's Resolution includes looking at crowdfunding and at collaborating with like-minded businesses and startup incubators. The company plans to increase its profile by delivering a clear brand message through social media.
"We want our social media presence to not just be about our brand but to disseminate information about causes we support, news in the education world and great things other folks are doing in the social entrepreneurship realm.
"We're also planning a big push with our Campus Representative program, which I'm also spearheading. College students are really connected with what's going on in the world and we think they'll be a huge asset for accomplishing our mission."
The name ESPEROS is derived from the Spanish verb "esperar," which means, "to hope." They believe education is a fundamental pillar of human dignity and empowerment.
ESPEROS is an LLC with a nonprofit partner (Fonkoze, Haiti's largest microfinance institution). The business, founded last year by Oliver Shuttlesworth, is based here in Austin. Devin works from Atlanta.
"Since I'm not in Austin, most of our communication is via Gmail or the phone. We use Trello (project organization management software) and Google Docs."