Sign up for a Free 30 Day Trial of G Suite Business and get Free Admin support from Google Certified Deployment Specialists.
Checking your Gmail might just become the highlight of your day.
The Gmail team has created features that make checking your email less of a chore. So, without further ado, here are three tips and tricks to using your Gmail account.

Enter Gmail Labs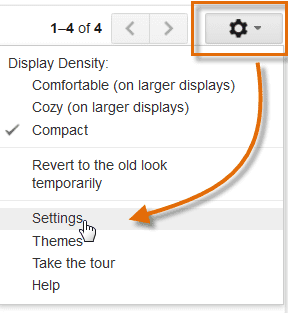 The Gmail team is continuously at work on new features to make Gmail a better fit for their users. You can discover several features the Gmail team has not officially added to Gmail accounts and them for a test ride yourself.
Users can find the available features in the drop down menu by clicking the gear icon on their Gmail page, then click on Settings and Labs. You can enable the different features available underneath lab tab in their settings.
Gmail labs has several features such as Message Sneak Peak, which allows a user to preview a message by right-clicking the message.
Businesses currently signed up for Google's Business Apps can experiement with the Google Doc Preview in Mail. Team memebers can preview a Google document, spreadsheet or presentation in their email without opening the document.
Got regret? Gmail engineers have even crafted a new app for the person who accidentaly sent an email too soon.
Most of us have experienced this, so this will be a big lifesaver. The Undo Send feature eases the sudden panic of accidentally sending an email too early with a simple click of the undo button.
Gazing at the messages quickly filling your inbox is overwhelming, but particular features such as Smart Labels help organize the chaos of your inbox.This feature gives your individual incoming emails labels such as social update, promotion, notification etc to help distinguish your most important messages. The Gmail team is waiting for your feedback to help custom fit Gmail for its users, so if you have a suggestion for a lab you can contact them through the lab settings tool.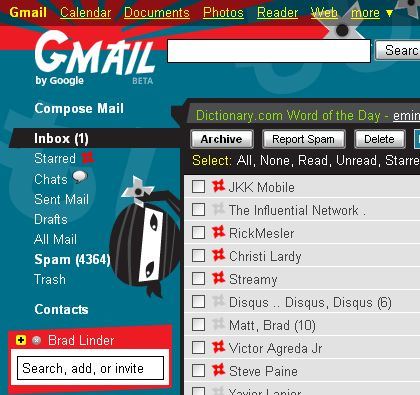 Spicing up your Inbox
Reading, composing and iewing your inbox may sound like more of a chore than a hobby.
Checking your email can put a smile on your face if you personalize your inbox with your own theme. Click on the gear symbol on the right-hand side of your screen, then click "themes" under the drop-down menu.
You will be brought to a menu displaying several themes with color, hd, classic, custom themes and more. I have themes for each of my Gmail accounts. My favorite is the Ninja theme—you know you are secure when you have jumping ninjas and throwing stars on your side. The second theme I like is the Tea House theme; it features a cartoon fox that travels through his garden and tea house. The sky scene also changes from day to night depending on your timezone. You will find the simplest things will brighten your day.

Search one and done
Trying to find a specific email can be like trying to find a needle in a haystack. Here is one great tip to help narrow the search quickly for the one email you may have sent hours, day or even months ago. To find an email in your "sent" folder you can type the following: in:sent "recipients name or email". This location is interchangeable, if you are looking for an email in a labeled folder just simply replace "sent" with the folder's name.

Checking your email does not have to be a hassle. We will continue to bring helpful tricks and tips to make checking your email a task to look forward to. Comment below to share your favorite Gmail tips and tricks.