Sign up for a Free 30 Day Trial of G Suite Business and get Free Admin support from Google Certified Deployment Specialists.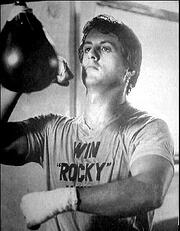 If you are new to Google Apps or looking to update your business skills, you can rely on a range of fantastic resources that can help you become a power user in no time. Whether you choose to learn online from the comfort of your home or to attend classroom lessons, mastering Google Apps will require just a little bit of time and effort, as long as you have the right resources.
Google Apps is a set of collaborative tools that offers the functionality of traditional office suites in a convenient web-based form. The service allows users to seamlessly create, edit, store and share files, calendars, mail and contacts with each other, while also providing them with a centralized and protected virtual workspace.
Online Learning Resources
Google has assembled a large base of documentation, video tutorials and step-by-step guides to help users learn to work with each product in the Google Apps suite. This overwhelming resource provides a detailed guidance on the deployment, installation and functionality of Google Apps. Check it out at learn.googleapps.com
The vibrant Google Apps community and a dedicated forum can give answers to virtually every query that you might have. Other free online resources that will help you learn the basics of Google Apps include tutorials by Siteground, GCFLearnFree and Lynda.
IT professionals, who are looking to obtain an official license to sell, deploy and support Google Apps, can access sample exams and learning resources to prepare for Google's certification exams. Choose your path: Get Answers from community Experts or become Google Apps Certified?
Onsite Google Apps Training
Business owners and managers looking to bring their employees up-to-date with Google Apps and to get them educated about the best practices, are advised to seek on-site or classroom training options.

Google provides professional training through its network of Google Apps certified resellers and solution integrators. The searchable online directory of all official Google partners lets you find trainers in your area and filter the results according to the size of your organization and the type of assistance you are looking for. A directory of Google partner training centers is available at Google Gooru too.
The cost of the Google Apps training, provided by certified Google partners, varies depending on the number of students. While the pricing is standardized, resellers are allowed to set their own price, which means that the offers you get from various partners can be different. Traveling and accommodation costs for the trainers, if any, are included in the training fee.
Before signing up for training with an official Google partner, it is worth checking with local community colleges for upcoming Google Apps courses. Community colleges regularly offer on-site private classes to individuals and groups at affordable costs.
Local Classes, Speakers and Blogs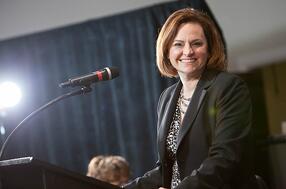 If you are looking for local classes to get trained in Google Apps, services like Eventbrite can help you find classes in your area. Coolhead Tech regularly holds public local classes - check out our Google Apps Events Calendar on Eventbrite.. Enrolling in local classes can save you a considerable amount of money as these courses are much more affordably priced than the training offered by technology training centers.

Residents and businesses in Austin, Texas, can enroll in a local Google Apps training class at Austin's Small Business Development Center. Another fantastic education and training provider in the area is BIG Austin – a non-profit organization that offers entrepreneurial training to individuals and small business owners in Central Texas.
Google Apps is a functional and user-friendly collaboration and productivity suite that can be fully mastered within a relatively short period of time. The vibrant community and detailed learning resources can help anyone acquaint themselves with the functionalities and the specifics of using Google Apps.