Sign up for a Free 30 Day Trial of G Suite Business and get Free Admin support from Google Certified Deployment Specialists.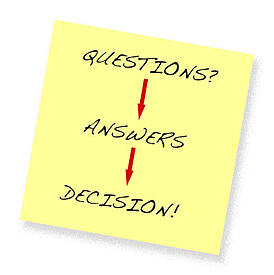 Moving essential business operations like data storage and email to the cloud can reduce costs, streamline processes and minimize the need for in-house IT support. Cloud-based systems have many other benefits. They enable remote employees to access essential information and collaborate effectively online.
How would losing all your email and docs affect your company? Data backup and recovery is mission critical to your business. Due to the increasing number of providers, choosing the right cloud backup company can be a daunting task. If you are a business owner or a manager, you will need to ask four essential questions before choosing the right service provider.
Cloud Backup Pricing Questions

The costs of cloud backup services can vary significantly depending on your company's needs. Fees range from a few dollars to more than 100 dollars per user. Does your backup service charge by the month or year? Are there overage charges? Refund Policies?

Factors that determine the cost of the service include the amount of data backed up, the number of servers used for backing up your information and the version of the data files stored in the cloud.
But what happens if you go over your current service limit? What are the additional charges you will face if you need to upgrade the service? These questions will help you understand what is included in your current package. Some services may offer a fixed monthly fee regardless of the amount of data you need to have backed up, while others may have a more complicated policy based on percentage of data you need to upload in the cloud.
When screening potential cloud providers, look for services that offer pay-as-you-go pricing. This means that you will only pay for what you are using, allowing you to add services when needed.
Cloud Security and Certification Questions
Security should be one of your main concerns when choosing a cloud provider. Reputable companies use several standard security measures complemented by constant security updates to ensure data protection. These include firewalls, anti-virus protection, data encryption, user authentication and continuous security audits.
Before signing anything, make sure you are dealing with a real company that has the necessary privacy certification. Ask about the security steps involved in the protection of your data. Will your information be stored in multiple datacenters? Will it be encrypted? Who at the cloud service will have access to your data, besides your own personnel?
These questions will help you evaluate how secure the service is and weed out companies that fail meeting basic security requirements.
Data Loss Policy for Backup Providers
You also need to know how the provider will rectify data loss in case it happens. You need to be sure that the service will help your business recover data quickly, minimizing downtime and data loss.
Look for cloud backup providers who have a sound disaster recovery plan in place, and stay away from services that lack essential security procedures. Be sure to ask about the number of redundant data centers. Does your prospective provider have a second data center to mitigate the risks of data loss? Will the company compensate your for potential data loss?
Your cloud provider must be able to ensure business continuity, even in the case of extreme circumstances including natural disasters.
Company Location and Customer Support Questions
A data backup and recovery company should be able to support their product 24/7, including on holidays and weekends. Choosing a company that is based in the US will make it easier for you to get access to support upon necessity. What are the support hours and turn-around guarantees? What are the hours for Phone, Chat or other support channels?
Company location is critical in understanding local data ownership and privacy laws.
Prior to choosing a cloud backup provider for your business, take your time to research and evaluate the service history and technical expertise of potential providers. Asking the right questions is the best way to ensure that your important information will be safe and that you will be paying only for the services you need.