Sign up for a Free 30 Day Trial of G Suite Business and get Free Admin support from Google Certified Deployment Specialists.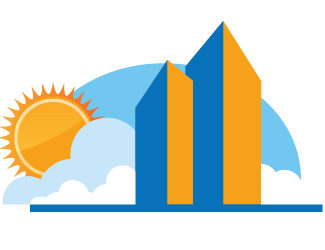 Millions of people around the world use Google apps every day. Some individuals chose to use these apps for personal, everyday use, while others use these apps for business purposes. Google business apps are some of the best tools and features you have available to you as a small or large business owner.
What makes these apps superior when compared to apps from similar, lesser known brands and companies? Besides the broad selection and great track record, Google business apps are more secure than others out there, providing users with piece of mind and the knowledge that these apps are rock solid and stable; two things that are always advantageous when working with business related tasks. So: how are these apps more secure than others?
Custom Spam Filtering
We all hate spam emails. They're annoying and tedious, seeming to land in your inbox in massive swarms every morning and night. While most emails have spam filtering, not all have a spam filter you can customize to suit your own needs, but gmail does. There are many settings you can fiddle with, from blocking messages with profanity to allowing all messages from certain groups or organizations. Never again deal with spam in your inbox or messages that are important being sent to the trash without your knowledge.
SSL Enforcement
With the dawn of viruses and such happening long ago, many people have become aware of how dangerous the internet can be. Information can fall into the wrong hands, leaving your personal files or those of your business at risk. Google business apps works hard to recognize this and provide users with features that leave their data and information secure, and SSL enforcement is one of the best out there. This service is available to all Google apps users, and helps create a stronger more secure connection through HTTPS.
Custom Password Strength Requirements
As an administrator using Google business apps, there must be some things you wish you could control or set to custom usage settings. A recent change allows administrators to set a custom password length requirement for people who sign up for your services. Make passwords as secure as you want with this handy feature.
Email Routing
Email routing allows you to alter the default email settings in Google business apps, which send new emails directly to the inbox of the receiver. Default settings also discard messages from an unknown sender, someone not in your network. Email routing allows you to deliver mail that comes from an unknown sender to a different, specified address instead of trashing it. Additionally, this feature allows you to forward the mail to an additional address if required.
Sensitive Information Filtering
As a business owner or worker using Google business apps, you know that confidential information is sometimes sent over the world wide web via email, and for this to go to the wrong address would be harmful. With the objectionable content setting you can scan certain messages before they arrive for content you specify, like profanity. You also have the option of stopping a message from being sent if it contains certain key words that you have previously set up, like the word confidential.
Email Encryption Using Standard TLS Protocols
TLS, or transport layer security, is a very important security feature that comes along with any Google business app that has a high enough level of security purchased along with it. This allows your mail to be encrypted before it is delivered, so it is sent as securely as possible. By doing so, you're preventing people from intercepting the message and peaking in on it before it reaches the sender. TLS is rapidly becoming the standard when it comes to sending secure pieces of email.
As you can see, Google apps provide tons of security features for business owners that will help keep your personal data safe. Hackers are out there in great numbers, but with so many unique security features they won't even know you exist.