Sign up for a Free 30 Day Trial of G Suite Business and get Free Admin support from Google Certified Deployment Specialists.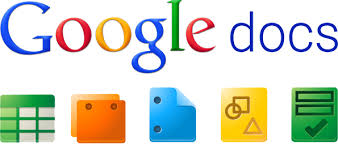 When Microsoft released its proprietary Office Suite, the world of productivity changed drastically. The suite of Microsoft Office included productivity programs such as Microsoft Word as a word processor, Excel as a spreadsheet, and PowerPoint as presentation software. With these programs, users were able to do much more than ever before. For several years, Microsoft's software effectively met the needs of the user. However, in today's age of information, users desire a more interactive and collaborative based software application, which is where Google Docs shines. When you ask, "What is Google Docs?" the question can be easiest answered as the culmination of everything great from Microsoft's proprietary software with a special collaborative feature built in.
What is Google Docs?
Google Docs is a web-based productivity application that allows online and offline access as well. Without the need to download or install software on one particular machine, any computer with Internet access can tap into the power of Google Docs. As a cloud-based application, Google Docs has several inherent benefits over traditional productivity software. One of the major benefits of Google Docs' cloud functionality is the fact the user isn't burdened with backing up or saving the document. Goggle Docs automatically saves each document without the user having to prompt it when changes are made. As a result, in the case of a black out, the document you were working on will automatically save itself and be there for your retrieval.
Another major benefit of Google Docs is its ability to allow multiple users access to the same file from practically anywhere because all of the revisions are saved to the cloud system. In addition, users aren't burdened with trying to choose the most current file because the document's most current version is automatically saved to Google cloud. Simply put, Google Docs is built for collaboration.
What is Google Docs? Collaboration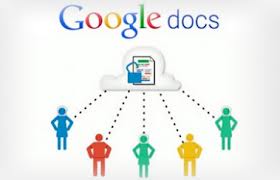 If you have ever been working on a document and reached a point where you couldn't go any further, it may have been time to call in the back ups. In doing this, you would typically have to save the document, email a copy, and ask the other party to make changes with Microsoft Word's "Mark Up" function so you could see and approve their changes. Google Docs is inherently designed for collaboration allowing multiple users to view and make revisions at the same time. This type of online collaboration has revised the way the world views document management and hass effectively increased productivity.
Google docs allows you and other users to create, organize, share, and edit documents from practically any computer. With the ability to share content with whoever you like, you are in complete control who sees the work. When you create a document in Google Docs, you instantly become the owner. As the owner, you gain certain privileges such as inviting others to collaborate and view the document. When you invite collaborators, you give them the right to edit and export the file. As the owner, you can also authorize other collaborators to invite other users into the project. If you invite someone to only view the document, they are restricted to only look at the file and export it. However, viewers are not allowed to make edits to the document.
What is Google Docs? Included Applications
Google Docs is Google's office suite of applications including document, spreadsheet, and presentation creation, editing, and sharing. Google Docs files can be imported through its web interface or sent to other users through email. In addition, all of the work can be published as either a print-ready manuscript or even as a Web page. One of the most impressive aspects of Google Docs is its ability to be compatible with most file formats. This means you are able to easily upload, create, edit, and share documents from one file format to another.
It doesn't matter if you are using Microsoft Word, Word Perfect, or any of the other popular word processor software, Google Docs will easily allow you to open and edit those documents through its simple interface.
Google Docs' users are able to edit, create, and update spreadsheets and documents in several different file formats and fonts. In addition, you can combine formulas with texts, tables, images, and lists.
What is Google Docs? File Extensions
One of the most attractive features of Google Docs is its amazing versatility. Google Docs has the power to manage the following types of file extensions:
Rich text format (.rtf)
StarOffice documents (.sxw)
Text files (.txt)
Comma Separated Value files (.csv)
Hypertext markup language files (HTML)
Microsoft PowerPoint (.pps or .ppt), Word (.doc) and Excel Files (.xls)
OpenDocument Text and Spreadsheet formats (.odt and .ods)