Sign up for a Free 30 Day Trial of G Suite Business and get Free Admin support from Google Certified Deployment Specialists.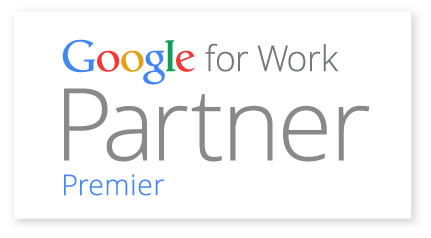 Since 2008 Coolhead Tech has been offering Cloud services in Austin and today we're pleased to announce our renewed commitment to Google for Work and expanded services and products designed to benefit and accelerate the growth of our clients and Austin businesses using Google for Work Products.The Cloud landscape and viability of products in the enterprise and workplace has changed significantly since we started 6 years ago. Products like Google Apps and MS365 are not only viable options today, they are a clear choice for businesses not only looking for cost savings but added productivity and collaboration.
Born and Matured in the Cloud
Coolhead Tech is fundamentally different from other Austin area IT providers. We were "Born in the Cloud" - that is to say we started our business and our core business is Google for Work products. Most traditional IT service companies talk about Cloud but no one embraces Google for Work and Cloud technology like Coolhead Tech. They Sell cloud but don't embrace it. We live in the Cloud. We have no traditional servers, no legacy infrastructure - We use the technology we sell every day which gives us the edge in helping your business. While other local IT Service providers are learning Google Apps, Coolhead Tech has earned Google's highest partner rating and continues to excel in acquiring Google Certifications.
Moving to Google Apps and the Cloud
Many business holdouts don't realize that they can take everything with them when they switch to Google Apps for Work. We've helped thousands of local businesses folks move their email, contacts and calendar appointments to Google Apps for Work and Education. With years of experience and a proven process, we've made the transition painless and cost efficient. Most moves end up costing only $35 to $50 per user. We'll continue to offer our highly rated Google Apps Migration services to Austin businesses looking to move to Google for Work from Exchange, Lotus Notes, GoDaddy or any other provider.
Google Apps Management & Administration
For three years we've run a Google Apps Administrator internship for students from UT, Texas State, ACC and other area colleges. This year Google started testing and certifying administrators. Coolhead Tech offers businesses in Austin Google Certified Administrators to help manage day to day operations of Google Apps and products. Our Certified Administrators are also trained in cloud backup and recovery, Google Apps Automation, user management and Cloud security. Google Helpdesk , Google Certified Apps Administration and management services start at just $5 per user.
New Support for Chrome, Google Cloud & Google Maps
With proficiencies and certifications in additional Google for Work products, Coolhead Tech is offering added support for Google Chrome Management, The Google Cloud Platform and Google Maps. This expands our reach and ability to serve Austin's startup and enterprise community. Chrome management is an excellent tool for schools and businesses deploying Chromebooks and tablets. We've been using Chrome devices since pre-development - no other local company has more experience in Google Chrome management than Coolhead Tech.
The Google Cloud Platform and Google Maps API products will allow us to better serve Austin's startup community. Coolhead Tech works closely with startups at Austin Tech Incubator and other startups to acquire and integrate Google Maps API access and leverage the Google Cloud platform to scale their development efforts.
New Partnerships with Lenovo, Dell, Samsung and others offer complete Ground to Cloud Solutions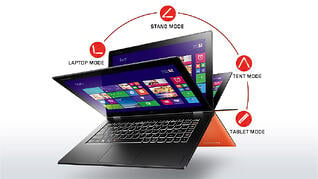 We're really excited to announce our new hardware partners. Tech should "just work" so we've taken special steps to make sure we've selected partners with the best hardware for Cloud. Lenovo and Dell make some of the best laptops, chromebooks, desktops and tablets available. Coolhead Tech configures, optimizes and streamlines devices for Google Apps, security and Cloud.
Speaking from the NEXGEN Cloud Conference in San Diego, Chris Alghini, our Principal Google Apps Consultant talked about Coolhead's new Google for Work Partners. "Vendors here at NEXGEN are introducing some amazing products - optimized for Cloud. We're excited to be here strengthening our partnerships with so many leading and upcoming vendors. It's a great time to be a Cloud Service Provider."
Google for Work: From Transition to Transformation
Many of our Google Apps customers spend the majority of their initial time and effort during deployment ensuring that users are functional using Google messaging tools such as Mail and Calendar. While this is important work, replacing one email system for another can't really be considered 'transformational'.
The real opportunity to drive business and cultural transformation within an organization will come when employees use the full power of Google Apps and identify new ways of collaborating internally and with customers.
Austin businesses are ready to bring their Google apps usage to the next level and we're seeing a big interest in making this move from Cloud transition to transformation - a trend that will be strong in 2015.
Coolhead Tech now offers Google For Work Transformation Labs and services. The transformation lab, a 1/2 day , hands on, seminar for local businesses helps employees first identify areas for efficiency and then applies the technology. It's technology in context as companies look to do more online with customers and partners.
With high speed Internet access in Austin ramping up from AT&T, Grande and our friends at Google Fiber, Coolhead Tech is best qualified to help Austin businesses make the transition to Cloud Transformation.