Sign up for a Free 30 Day Trial of G Suite Business and get Free Admin support from Google Certified Deployment Specialists.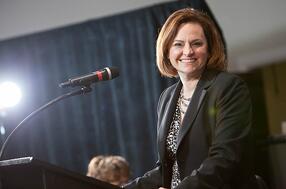 Getting the most from Google Apps for business means getting the best training available from experts in the industry. Google apps is a powerful productivity tool that can greatly increase the efficiencies of your business, but also change where you can conduct business. To make sure that your staff are getting everything possible from the service, professional training is a must.
Google apps offers features to compete with traditional office suites, but with even more functionality. The biggest strength in google apps for business is the versatility of the system. The tools can be used almost anywhere, on almost any device. Staff can create, share and even collaborate in real time on documents from the office, or even at home and on the road. To get the most out of Google Apps, users need to know how it all works.
At Coolhead Tech we're offering Google Apps training from one of the best trainers in Austin. Our courses can be taken in groups, meaning that you can get whole teams in for an interactive and dynamic learning session.
We Cover Google Apps Mail
One of the most critical applications for businesses is the email system. Almost all areas of business use email to communicate, organize and collaborate.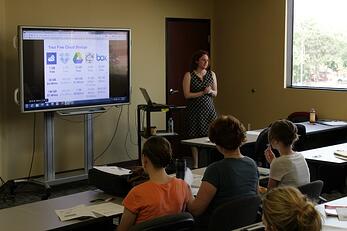 Through our classes for Google Apps, participants will be able to;
Familiarize themselves with the Google Apps mail interface (Gmail for businesses).

Set up mail through the existing mail clients that staff are familiar with.

Learn how to get offline and mobile access to their google mail accounts.

Manage contacts and task lists.

Store and organize mail, including creating advanced folder systems and rules for efficient email management.

Learn how to migrate old emails, including those from PST files to your new google mail service.
Get Up To Speed with the Google Apps Productivity Suite, Including Google Drive
Most business professionals are familiar with Microsoft Office, after all it has been the default productivity suite for years. Google offers a competing platform with greater flexibility for business users. Through our course your staff will be able to perform all of the tasks that they could with Office, and even get to grips with some powerful new features.
Participants in our course can;
Learn Google Drive, the cloud based storage system that is your hub for office productivity tasks.

Learn the functions of the Google Apps Document, Presentation and Spreadsheet apps, including advanced functions like spreadsheet formulas.

Learn how to share and collaborate with other users over the cloud. Sharing documents has never been easier than with Google Apps, and Coolheads will show you how.

Familiarize themselves with the web interface. Even after just one training session, transition pains will be almost nonexistent when moving your company over from another productivity suite.
Be More Organized Than Ever with Google Calendar
Embedded in to the Google Apps experience is the cloud based Google Calendar. Calendar integrates with your other apps to organize workflow, schedule meetings and appointments, or even invite colleagues to events and workshops. Our course will take you through getting the most from the calendar service, even detailing how you can take it on the road to stay organized wherever you are.
Take Collaboration to the Next Level with Google+ Hangouts for business.
Staff can video conference, voice chat and instant message with colleagues through google hangouts. Available across all of devices, Coolhead's course will show users how to stay connected with their teams, even when they're apart.
Coolhead Tech provides training programs led by our google technology training consultant Heather Summers in Austin, Texas. Heather has years of experience in Google technologies and other technical disciplines. Heather will take your company transition to Google Business Apps and ensure that your productivity is not just maintained with the new system, but is taken to new levels.
Change often comes with difficulties before the benefits are felt. Our google apps training removes the difficulties so you can get right to using Google's services in a professional environment without the guesswork.