Sign up for a Free 30 Day Trial of G Suite Business and get Free Admin support from Google Certified Deployment Specialists.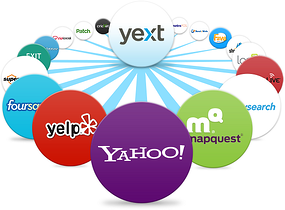 Every company wants people to be able to find them rapidly. Localized listings are the key to making that happen. As well as having people find you online in a general sense, you want them to be able to find you in a localized, topic specific way. For example, when they search a business in Austin, you want them to find yours.

Even if you've already claimed your business listing in Google, Bing and Yahoo as well as other places--in fact particularly if you've claimed them in other places, Yext may be able to assist you with getting those local listings online and showing. There are a vast array of places where your customers are looking for you or at least, looking for a business like yours. Some examples of that are Yelp, Merchant Circle, Manta, City Search and Mapquest not to mention local directories that are city specific around the country. In addition there are some directories that are specific to a given business with which you may not be familiar.
Our Business App of the week may be readily able to assist you in getting your name out there in those directories without a lot of work on your part. When used correctly Yext can be very beneficial to local businesses in helping to put them on the map. Is the news all good? Of course not but the good does outweigh the bad in many cases.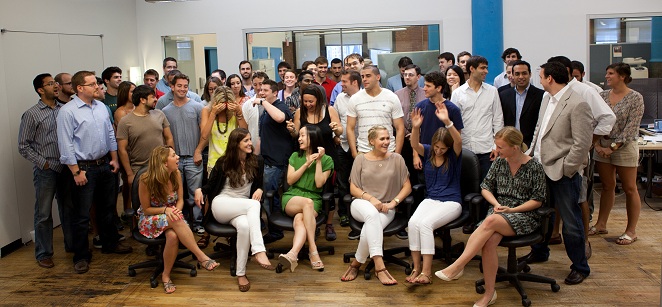 Yext is precisely what it says that it is. It is a local listing service that can help you to get your business found and to keep your NAP listings uniform across all of the directories that it uses. That said some care is in order. Personal experience shows that Yext representatives may be a little overzealous in their workings and their sales techniques. This is borne out in online reviews by a wide range of users.
The main issues seen with Yext appear to be their high impact, high pressure sales techniques that are sometimes promising more than they can deliver. The main good points appear to be the ease with which they can incorporate your business name and address into the directories in a way that is certainly cost effective for most businesses.
If your business needs to be listed in most of the local directories and you'd like to have it done in a quick and easy way that reflects well on you, the YEXT service can do so readily and in a cost effective way.

If, conversely, your business listings already exist in many of these directories but need to be corrected or fixed to reflect a move to a new location, Yext may not be a good fit for your buiness.

They do not correct or change incorrect website or physical addresses, nor do they write the text with which the website address is advertised. In many cases that is scraped from your website, which can, at least according to some users, cause your website text to be duplicated in many different directories. When Yext was questioned regarding this, the response was that website owners were able to provide their own text for the directories, a fact you may want to note for future reference.
Yext is not for everyone. In fact, Yext tells you on their website that they are not for everyone.Take stock of what you need and how you want it accomplished and you may find that Yext is the answer to some of your listing problems.