Sign up for a Free 30 Day Trial of G Suite Business and get Free Admin support from Google Certified Deployment Specialists.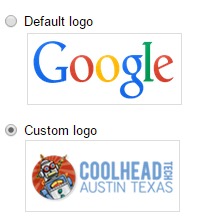 Email addresses can make or break your business. If you use an email address ending with rr.com, gmail.com, Yahoo, or Hotmail.com you risk coming off as unprofessional. Having your company's name as the domain for your email allows customers to retain and remember your business. Gmail for Work makes creating and managing your own domain simple, whether from scratch or you want to move from GoDaddy, Network Solutions, Microsoft Exchange or any other server.
Why use Gmail for Work?

Google Apps assists you in setting up your domain name to say goodbye to @gmail.com and hello to @yourAwesomeCompany.com.

Rebranding your business through email has several advantages such as:
Branding and name recognition makes finding your business online fast and simple. Say your current email address is john.doe@yahoo.com. If a customer doesn't remember your business name, he is at a disadvantage. Compare this with john.doe@ YourAwesomeCompany.com. Aha! The customer just needs to type the last part of the email address to find your business. This approach also makes it easier for previous customers to find your business again for new services or products.
Your domain name builds trust. It gives a sense of professionalism and respect.
If you change Internet providers, there is no need to switch email addresses. When it comes to marketing, this reduces many headaches—there's no need to redo every last business card and signage. With your own domain name, your email address is yours for as long as you want it.
What Gmail for Work Provides:
Gmail Apps for Work provides many features on top of creating and keeping your personalized domain name. Gmail for Work:
Encourages employee sharing, collaboration and accessibility from any computer (calendars, availability, documents, presentations, spreadsheets and more). You can access all this information from any operating system such as Mac, PC, or Linux.
Reminders on your computer and mobile devices.
Customer support is there for you 24/7.
How to add your business logo to your Google Apps account

Make sure your logo is in either GIF or PNG file format and is less than 30 kilobytes. Ideal dimensions are 320 x 132 pixels. Smaller is okay and are scaled, but larger sizes will not work.
Log into the Google Admin console.
Select Company profile > Personalization.
Pick the radio button next to Custom logo. Click on choose file, select your file and upload.
It may take an hour for you to see the logo changes in your email account. Clearing your cache or refreshing your window may also help.
Setting up Your Email Signature in Gmail for Work
Business employees can add their personalized signatures at the end of each Gmail for Work message. If your company has Google Apps for Education and Google for Work, you can even add the signatures you want for your workers. Here are some features of email signatures with Google Apps.
Can use HTML, graphics and rich text. Head to Settings > General to do this.
Can add multiple signatures—for example, one signature for emails inside the company and another for external emails. This approach is called canned responses. To use this, click on the drop-down menu on the Compose Mail screen.
Use Settings > Accounts to add multiple email addresses to the account and create individual signatures for each account via the Signature drop-down menu from Settings > General.
Keep it Classy.
Don't go overboard on your signature file, make it simple and useful. It's OK to have a small Corporate logo (use insert graphic button) but save the team and school graphics for your personal signature file or have alternative signature files just on Game days.
CHT / Gmail for Work Signature Tip: Check "Insert this signature before quated text..." for best email signature placement.