Sign up for a Free 30 Day Trial of Google Workspace (G Suite) Business and get Free Admin support from Google Certified Deployment Specialists.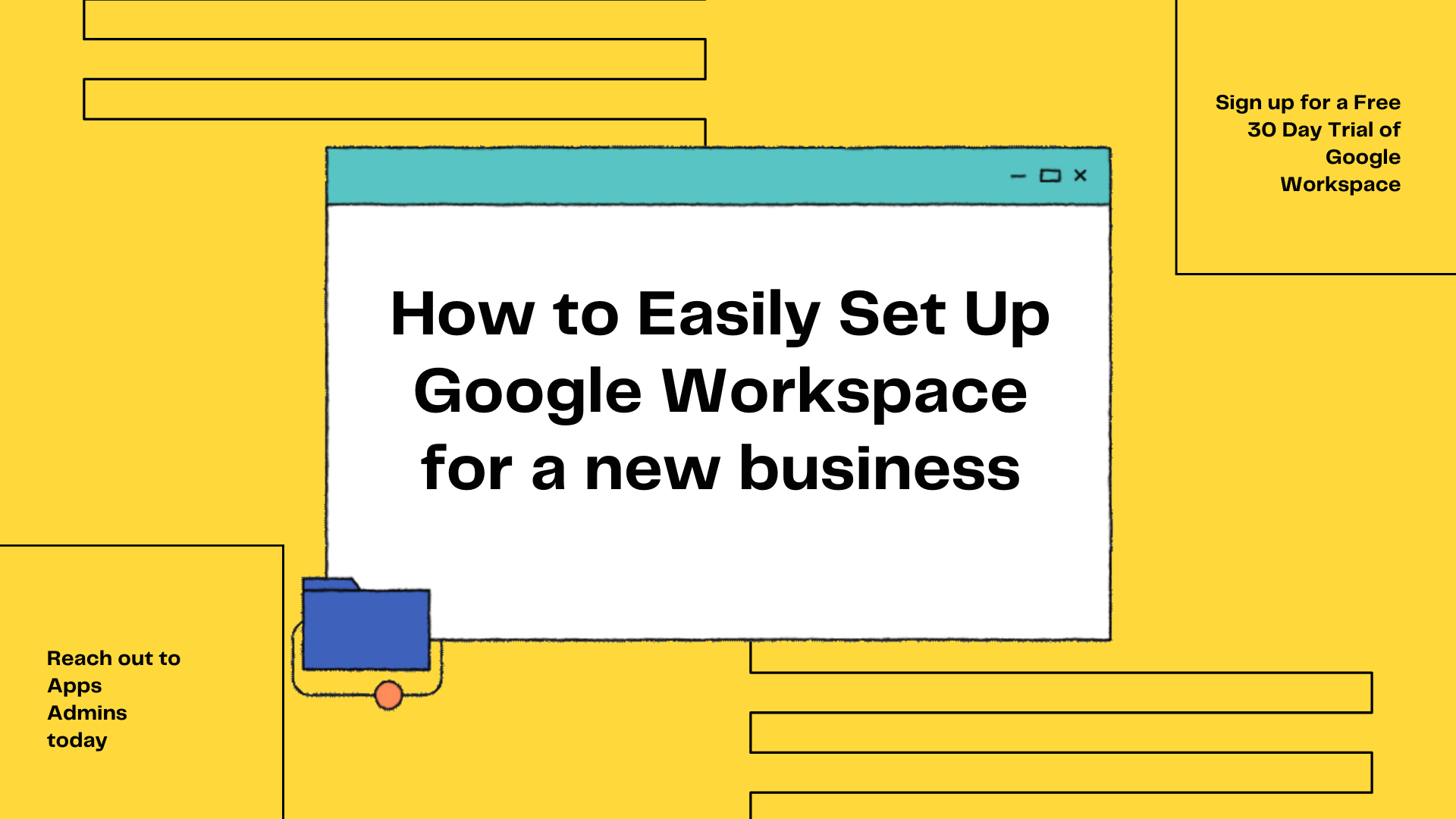 These days, if you're starting a small business, non-profit or initiative there is no question that you need at least a professional email address. So why not go with Google Workspace by Google? It's like your consumer Gmail account on steroids and we'll show you how to painlessly set up everything so you can be up and running in 24 hours!
The One Requirement for a Google Workspace(G Suite) Free Trial: A domain name.
In this example, we're setting up the domain ItalianAmericans.com, a fledgling non-profit looking to quickly go to market in 2020.
Starting a Google Workspace (G Suite) Free Trial
Enter Your Domain Name for a 30 Day Free Trial of Google Workspace (G Suite) Business

Use lower case letters and leave out the "www".



Step 2 is where you set up your subscription. We've highlighted two important fields below:



The Super Admin Email is the first account you create. This account will give you access to the G Admin Console as well as all of the Apps included with G Suite.
Your Alternate Email is where Google and Apps Admins can reach you if there's a problem with your account. It's also where you'll receive the password for the account you're setting up here.
Finally, you'll need to enter your address and credit card information. Your card will not be charged unless you continue with Google Workspace after your free Trial. Trials will then automatically convert to a paid plan. You get a reminder 3 days before your trial expires which is nice.
Activating Google Workspace (G Suite)
You'll receive your initial password for the account you created by email to that alternate address. Don't go directly to gmail to login, you first need to activate the Google Workspace Admin Console by reviewing and clicking through a couple of agreements from Google.
Login to Google Workspace at admin.google.com
Accept terms of service agreements
Verify Domain Ownership for Google Workspace (G Suite)
Start in the admin console and click the setup prompt at the top middle.

Depending on your Domain Name Registrar, you'll have a number of options to verify domain ownership. You'll be making some additional changes at your domain name provider later in the process.

NOTE: If you're unfamiliar with DNS (most non-IT folks are) then you may want to opt for the free assistance of a Google Workspace (G Suite) Admin. You can do so here: https://www.coolheadtech.com/meet-apps-administrator
Set Up Gmail for Google Workspace
We're setting up Gmail first, so we can start using our new email address.
Sign in to your hosting account, and go to the MX record maintenance page.
MX records may be located in DNS Management, Mail Server Configuration, or Name Server Management. You may have to enable advanced settings to edit your MX records.
Delete all existing MX entries. By default, MX records may already be present.
Enter the following MX records.
You may not be able to enter the priority value exactly as it appears in the table below—if you can, make sure each record follows the indicated order. If you aren't able to assign priorities, you should only enter aspmx.l.google.com.. Set any TTL values to 1 Hour (value=3600).
Note: ASPMX.L.GOOGLE.COM is the top priority mail server. Don't assign the top priority to any other servers. Learn more about mail server priority. Be sure to include trailing dot (.) at the end of any full-qualified domain names (for example, server.example.com.) if your MX records require this format. Save your changes.
Make sure you follow the specific instructions for your domain host when entering these record values.
| Name/Host/Alias | Time to Live (TTL*) | Record Type | Priority | Value/Answer/Destination |
| --- | --- | --- | --- | --- |
| Blank or @ | 3600 | MX | 1 | ASPMX.L.GOOGLE.COM. |
| Blank or @ | 3600 | MX | 5 | ALT1.ASPMX.L.GOOGLE.COM. |
| Blank or @ | 3600 | MX | 5 | ALT2.ASPMX.L.GOOGLE.COM. |
| Blank or @ | 3600 | MX | 10 | ALT3.ASPMX.L.GOOGLE.COM. |
| Blank or @ | 3600 | MX | 10 | ALT4.ASPMX.L.GOOGLE.COM |
Your MX records will soon point to Google! Keep in mind that this change isn't instant but might take up to 24 hours to take effect (though it can happen a lot faster). If your records don't change by then, contact your domain host for help.
NOTE: Don't forget to add an SPF Record to protect against forged emails that appear to come from your domain.
Your domain host keeps text settings (called DNS records) that direct web traffic to your domain. An SPF TXT record lists the mail servers that can send email from your domain. If a message is sent from a server that's not in the record, the recipient's server might consider it as spam.
v=spf1 include:_spf.google.com ~all
Congratulations!
You should now be up and running on Google Workspace (G Suite). You've joined millions of organizations who are experiencing the powerful messaging and collaboration services of Google Workspace, including the City of Los Angeles, Motorola Mobile Devices Division, and Google itself.
Enjoy, in particular, these Google Workspace features and guarantees:
24/7 email and phone support
99.9% uptime guarantee
More storage
Interoperability with Microsoft Outlook®
Many more business-grade features
Ready to get started? Our Cloud Solutions Specialists at Apps Admins are ready to serve your company's work from home needs.