Sign up for a Free 30 Day Trial of G Suite Business and get Free Admin support from Google Certified Deployment Specialists.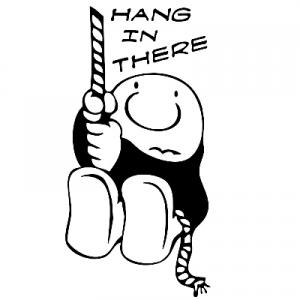 Google Apps for Business is our favorite full featured office productivity suite. Being an online service that is always evolving, there are a few issues that can occur for users of the Apps. Another aspect that contributes to glitches here and there is the fact that Google Apps is compatible across so many devices, from web browsers, to smartphones, and even Android, Apple, and Windows Tablets.
The good thing for users is that Google is extremely responsive to issues and is constantly working to patch these, as well as providing simple workarounds to get users back to full productivity. We're going to take a look at the main issues currently affecting users and provide simple steps to get around them.
Google Calendar issues – Invites and user management problems.
There's currently an issue where booking all day events will block out a resource from midnight to midnight in UTC time zones. This is a feature rather than a bug, but it may cause problems with some users. To get around this issue, it's recommended to book a timed event rather than an all day one, to make a resource available outside of the actual event time.
Another current problem with the calendar occurs when an administrator has recently renamed a user. Collaborators will still see the old username instead of the updated details. To get around this, the end user will need to manually change their calendar name in the settings (located on the arrow next to the calendar, and then navigating to calendar settings).
Group Invites – Invalid Address displayed.
Here's an example of an issue that is currently under action, without a current workaround. When a user is invited to a group with an external (non-Google) email address, their Google account may be displayed in the group instead. This is a known issue that is being addressed with a non-critical fix.
Google+ Hangouts – There's no warning displayed when chatting outside of the domain.
This is a handy warning for privacy and security that many business like to have displayed. Currently, if contact sharing is turned off there will be no warning message displayed when chatting outside of the domain. Google+ Hangouts users can manually enable contact sharing to enable these warning messages.
Email Clients and Mobile Devices – Issues and Workarounds
This is one particular area that is more at risk to developing issues, simply because of the number of BYOD devices and different platforms that Google Apps users are accessing the service from. Luckily as with most current issues, there are simple workarounds available.
There's an invalid username/password error while syncing through Google Sync on an iOS device.
This known issue can be frustrating, but luckily it's quite simple to get around. Google are currently investigating a permanent fix. Until then, just follow these steps.
Ensure that cookies are enabled through the Safari browser and reset the device.

Use the unlock Captcha at this link.

Within ten minutes, ensure the password on the iOS device is correct and sync the account again. Access will be restored, however this process will need to be repeated each time the error occurs.
Users are unable to sign in, receiving the message 'Couldn't sign in: Your domain requires mobile device management. Activate the 'Google Apps Device Policy' app to enforce security policies required by your account.'
Users receiving this error simply need to download the latest version of the Device Policy for Google Apps. It can be downloaded by following this link.
The Google Apps for Business service is by no means bulletproof. As with any new technology, and indeed cloud service, there are hiccups from time to time. Most of these are attributed to the sheer breadth of compatibility that google offers, while others are so minor, and the workarounds so simple that they hardly matter.
You can keep up with all of the current issues and workarounds by checking Google's official page here.