Sign up for a Free 30 Day Trial of G Suite Business and get Free Admin support from Google Certified Deployment Specialists.
More than 5 million businesses use Google's Apps, but some of them are going to have to start paying for them.
Last week Google announced that it will no longer offer its Web-based office productivity software free to small businesses.
Businesses with 10 or fewer employees will be charged $50 per user per year. This is the same rate larger busneesses currently pay (but more expensive than the price currently paid by Coolhead Tech clients).
Google is looking to move beyond advertising (which is its biggest moneymaker) to boost revenues. The move marks the latest change to Google Apps, which was available for free to businesses with 50 or fewer people until last year.
"Businesses quickly outgrow the basic version and want things like 24/7 customer support and larger inboxes," Google said via a statement on its blog.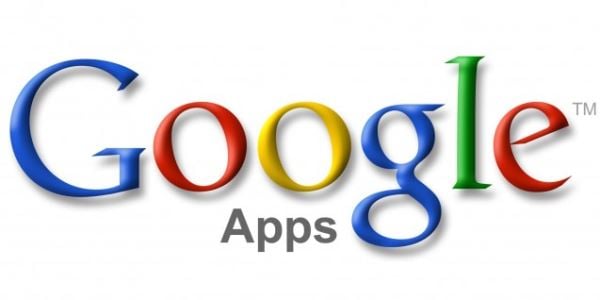 The changes apply to new accounts started after Dec. 6. Google Apps for Education and Google Apps for Nonprofits will continue to be available for free (only in the United States). In addition, the company continues to offer Google Apps for Government for $50 per user per year.
According to the announcement:
"When we launched the premium business version we kept our free, basic version as well. Both businesses and individuals signed up for this version, but time has shown that in practice, the experience isn't quite right for either group. Businesses quickly outgrow the basic version and want things like 24/7 customer support and larger inboxes. Similarly, consumers often have to wait to get new features while we make them business-ready."

Google has no plans to do away with the free versions of Gmail and other applications available to individual users. And existing business customers who use the free version will continue to get it for free, though they will not receive the additional services included in the premium version.
Businesses previously had access to two editions, a free basic "Standard" edition and a "Premium" edition. The free edition supported up to 10 users and included advertising. Moving to the free edition still remains as a downgrade option for Google Apps for Business users until Jan. 9. The Premium edition of Google Apps for Business previously went by another name, "Google Apps Premier Edition."
Google Apps software includes email, word processing, spreadsheet and presentation tools. Both plans support an unlimited number of users and include 25 GB mailboxes, custom-domain e-mail addresses, 5 GB of cloud-based storage, document editing, video chat, mobile device management, "24/7 customer support" and "99.9 percent uptime guarantee."
Billing is based on a "flexible plan," where companies pay for the number of users they had each month ($5 per user per month) or an "annual plan" for a fixed number of accounts billed monthly at a rate of $50 per user per year.
Google is making strides to build its reputation for providing excellent customer service to its business clients. Sundar Pichai, the senior vice president in charge of Google Apps, has said that a highlight of the product was the dedicated customer support provided by the company. He says it is one of several differentiating features between Google's offering and those provided by others. Under the Microsoft Office 360 Small Business plan, for example, which costs businesses $6 per user per month, only Microsoft community support is included. To receive what Microsoft calls "Live 24/7 IT-level phone support," users are required to upgrade to a Midsize Business & Enterprise plan, which costs $8 per user per month.
Google's reseller program (of which Coolhead Tech is the best-known affiliate in Central Texas) is expected to be how the company will achieve its customer service goals. Small businesses can enjoy the services of Google's Apps for Business offerings while also having the personal touch of a local, 24/7 support hotline should the need arise.