Sign up for a Free 30 Day Trial of G Suite Business and get Free Admin support from Google Certified Deployment Specialists. No Credit Card Required.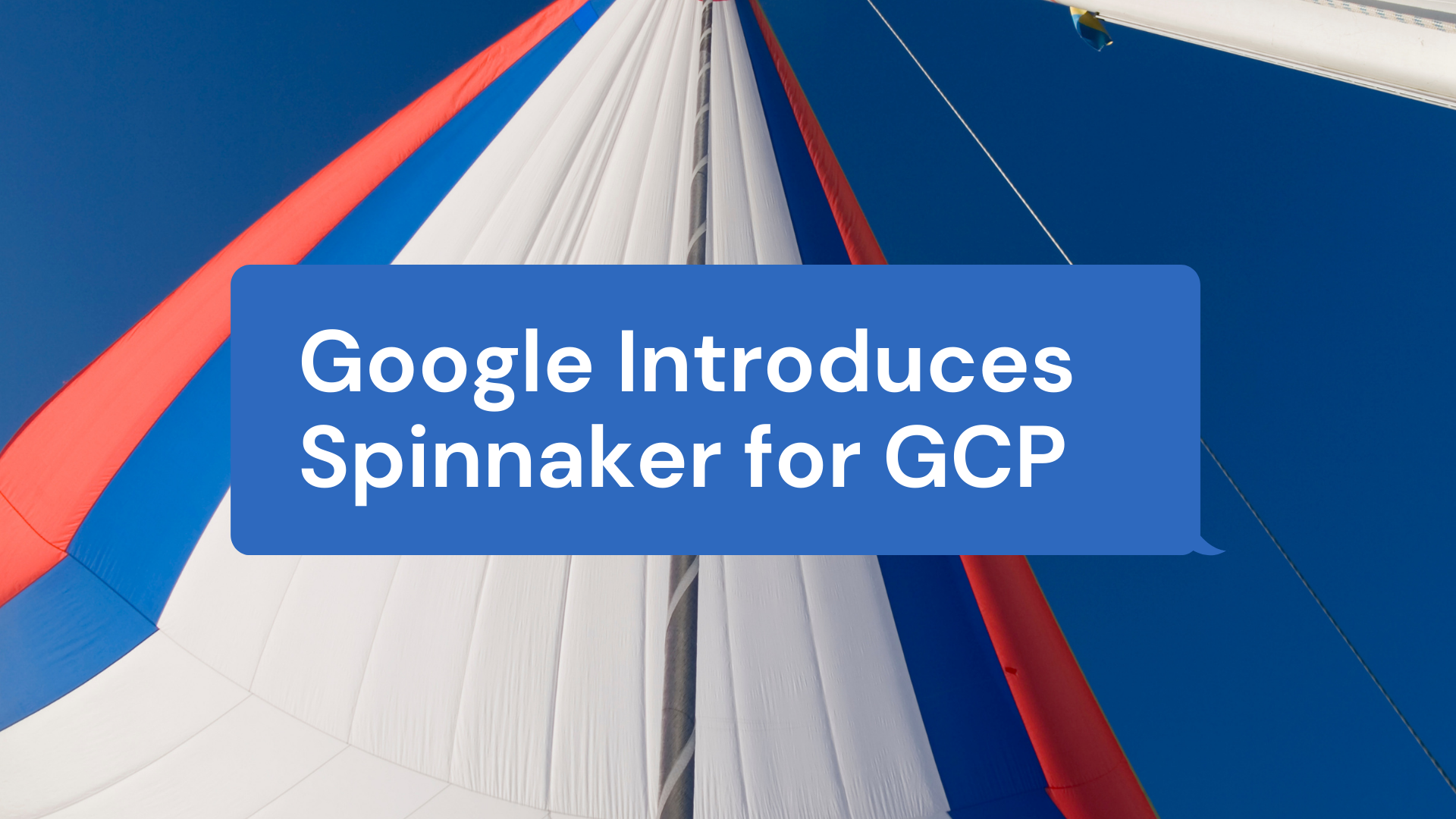 Spinnaker for the Google Cloud Platform (GCP) is a service that brings the heavily-demanded continuous delivery solution to Google users. With Spinnaker on the GCP, Google is making it easier for companies of all shapes and sizes to install a new strategy for continuous delivery within their Google Cloud Platform environment.
With just a few clicks, companies from any background can instantly install and run the Spinnaker Continuous Delivery solution within the GCP and start creating pipelines for the growth of their business. The Spinnaker solution within the Google Cloud Platform will provide access to things like Deck, Spinnaker, and a unique installation and management console, complete with access to microservices and sample applications.
What is Spinnaker and Why Does it Belong on the GCP?
For those who are unfamiliar with the Spinnaker solution, it might surprise you to learn that it was created within Netflix and is now jointly developed by both companies. Netflix made the offering open source back in 2015, and over the last four years, the Spinnaker offering quickly became the go-to open source continuous delivery platform of choice for most modern enterprises. In today's rapidly evolving cloud environment, companies like Box, Adobe, Samsung, Cisco, and many others are already using Spinnaker to speed up their development process.
With access to Spinnaker for the Google Cloud Platform, which runs on the Kubernetes Engine within Google, the search engine giant has made it easier than ever to access CD. Once the system is up and running, Spinnaker's install includes all of the core tools that companies need to access continuous delivery solutions. You'll find all of the core tools are available, along with "Deck," the user interface typically required for the service.
Users in Kubernetes pay for the resources available from their Google Kubernetes Engine, as well as accessing Cloud Memory Store for Google Cloud Load Balancing features, Redis, and any other resources they need to access in their Google Cloud.
Ready to Enhance the Google Cloud
For anyone interested in using continuous delivery before now, Spinnaker is an excellent solution. Designed to be flexible thanks to its open-source distribution, and multi-cloud support methods, Spinnaker ensures that you can make powerful and flexible pipelines for your system in no time. Along with accessing Spinnaker on the Google Cloud Platform, you can also deploy it across various other clouds too, including Oracle Cloud Infrastructure, AWS, and Microsoft Azure.
For customers keen to bring the functionality of Spinnaker into their Google Cloud Platform environment, Google and Spinnaker have worked together to configure the software for deploying and testing code extensively in a range of situations. You can take your pipelines into Google Kubernetes Engine, App Engine, and also Google's Compute Engine too. The service also works with any other on-premise or public cloud.
Spinnaker has also been integrated with Google's recently launched service for continuous integration - Cloud Build. This means that you can get an even deeper connection between Google and your Continuous delivery service. There's also support available for automatic backups of your data, monitoring through Google Stackdriver, and integrated auditing too.
Helping Developers to Move Faster
The Spinnaker team has always been devoted to creating the most flexible and accessible solution for continuous delivery they can. That's why it's no surprise that the solution is now becoming ever-more integrated with the Google Cloud - an environment that also supports diversity, flexibility, and scalability for business growth.
When talking about Spinnaker for GCP, the technology lead for the Google Spinnaker effort, Matt Duftler said that they were keen to create something that worked well for both DevOps and SRE teams. According to Duftler, developers in the modern landscape are keen to get moving quickly in an agile technology environment, without taking on too much additional overhead. With Spinnaker on the GCP, platform teams will now be able to give developers the freedom they need. Leaders can safely encode recommended practices into Spinnaker, then use the tool for the GCP to get everything up and running quickly.
Want to learn more about Google Cloud Platform? Reach out to Apps Admin today for more information!