Sign up for a Free 30 Day Trial of G Suite Business and get Free Admin support from Google Certified Deployment Specialists.

Google has quietly launched a certification path for Administrators of Google Apps For Business and it's no walk in the park. Early reports from test takers is that the exam, while fair, is comprehensive and demonstrates enterprise level administrative control for business and organizational use of the fledgling office suite.
The certification exam is given by Google to admins that have experience managing a Google Apps domain with multiple users. Candidates are given a series of problems to solve in a given time limit, and if they pass the exam, they become a Google Apps Certified Administrator.
The Google Apps Certification exam covers 7 areas of concentration within Google Apps that the Apps Administrator must comprehend.
User Creation, Deletion and Administration
Google Apps Administrators must demonstrate the ability to manage day to day operations of Google Apps, including creating, renaming, moving and deleting users within a domain and how to use system roles to delegate Google Apps administrative duties. While security is covered more in depth later in the certification, this section also includes how to force a user to reset their password and how to monitor the strength of passwords.
Organizational Units in Google apps
Similar in functionality to Organizational units in Active Directory, these containers help a Google Apps Administrator to manage users, groups and security settings. Administrators must also demonstrate the ability to manage access to various Google Apps Services through organizational Units.
Google Apps Services and Organizational Access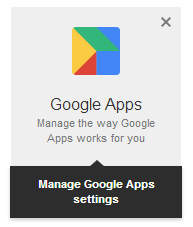 At the heart of Google Apps are services such as Google Drive which allow for online collaboration. Apps Administrators must now demonstrate how to configure sharing settings and online storage for Google Drive as well and the domain and organization level for other Google Apps services. Successful candidates will also need to understand the basics of Google Chrome policies in order to manage users accounts and devices.
Mail Delivery, Routing and Filtering in Google Apps
Gmail and Calendaring are two very popular Google Apps and their management covers 25% of the Google Apps Administrator exam. For email administrators must demonstrate how to configure and manage mail routing, approved and rejected sender lists. Advanced email routing in Gmail includes how to send mail through a secure connection based on system rules and how to filter messages based on compliance policies or attachment settings.
Calendar Settings and Resources
Calendars are a useful part of Google Apps and Apps Admins should know how to create and share a group calendar, set up sharing options and how to delegate calendar access. Create and manage calendar resources like a conference room in Google Apps for the win.
Google Groups

Learn as much as you can about Google Groups. Google Groups can be used to create shared mailboxes, Q&A Forums and distribution lists. You should know the basics of managing Google Groups including privacy options such as Group and member visibility. Remember that Google Groups can be used to share Docs, spreadsheets, Google Sites and even videos.
Security for Google Apps

I've mentioned before that the number one job of a Google Apps Admin is to protect their users. Apps Admins take security into consideration in everything they do and the Apps Admin certification reinforces the fact that an Apps Admin who properly provisions and configures users in Google Apps has already taken the first steps towards keeping their domain safe. Know how to configure SSO, OAuth and 2 Factor Authentication. Use Exception groups to manage by OU.
Why the New Google Apps Admin Exam is Good for Business, Education and Government.
As the head of a start-up, growing business, school or agency you're surrounded by technology on a daily basis. Hardware, software, networks, servers, apps, social media... the list goes on.
When new technology or processes become available for industry, business, or consumer use, it can be difficult to find a qualified individual or team to support the growing use of the product within your organization. The result becomes that your team is capped in productivity and use.
One of the hottest and most productive products to enter the business arena in recent years are Google's Business Apps. While there can hardly be a computer user anywhere not familiar with Google search products, or perhaps using a consumer app like Gmail, Google Apps for Business, the cloud-based productivity suite, are already being used by more than five million businesses.
The range of products extends far beyond Gmail; Business Apps available from Google include Calendar, Google Docs, Drive, Slides, and Google Apps Vault, to mention just some. Business apps from the Google Apps Marketplace are adding functionality to Google Apps like never before. Until now there has been no formal qualification of the Apps Admins who support the growing number of corporate users of Google Apps.
Congratulations Google Apps Certified Administrators!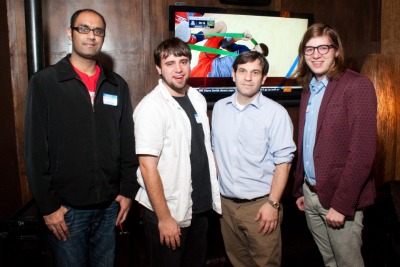 With a wealth of experience, a team to work with, and obtaining knowledge of your business needs, Apps Admins are able to effectively manage Google Apps and any set of integrated applications that specifically works for your business or industry segment.
Google Apps Certified Administrators aren't just experts in the apps, they're business analysts, programmers and marketers all rolled into one. They have a passion for the cloud. They can assist with security issues, policies, organizational use and integrating specialty software with Google's Business Apps.
The new Google Apps Certified Administrator program is welcome recognition for the thousands of highly qualified systems administrators that deploy, manage and support Google Apps.
Coolhead Tech is proud to sponsor AppsAdmins.com, a community of Google Apps Certified Administrators.