Sign up for a Free 30 Day Trial of G Suite Business and get Free Admin support from Google Certified Deployment Specialists.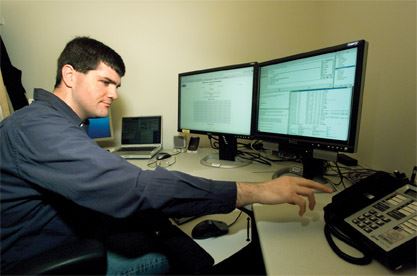 As Google Apps becomes more commonplace in the small business community so does the need for supporting these growing businesses and their questions about doing business in the cloud. Today we're excited to announce gDesk.co, a cloud based service and helpdesk for Small Business Google Apps Administrators.
Google Apps for Business includes self-service support and a 24 hour Emergency phone number. With a 99.9% service level guarantee service beyond the self-service is rarely needed - Google runs a tight ship and things just work.
Not always the case around a typical office. Sometimes Google Apps Sync just hangs or Google Drive crashes. Things happen, especially in Windows. When you have Google Apps Questions, Cloud Questions or Business App Questions, gDesk is here to answer the call.
A Modern Helpdesk Providing Support for The Way You Work
Modern software services such as Google Apps for Business are changing the way you work so why shouldn't your IT Helpdesk? gDesk provides support via a helpdesk website, e-mail, phone, Twitter, Facebook, and Google Chat.
Full Service Cloud Support & Services beyond core Apps.
gDesk provides support to Apps Administrators for Google Apps for Business, Cloudlock, Spanning Backup and over 50 other leading Cloud based Business Apps. Extend functionality and bring it all together with complete solutions and integrated Google Apps.
Trusted Google Apps support & Service
We're sponsoring gDesk to provide trusted support for Google Apps. As an Authorized Google Apps Reseller and SaaSMax Certified Solution Provider, Coolhead Tech has earned the certification and experience to provide comprehensive support solutions for businesses up to 750 employees.