Sign up for a Free 30 Day Trial of G Suite Business and get Free Admin support from Google Certified Deployment Specialists.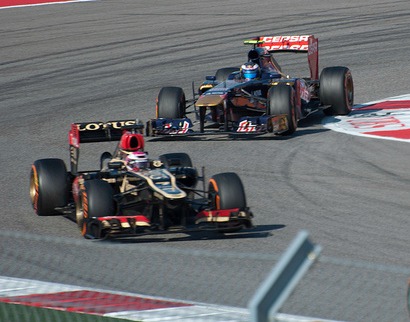 The move to Google Apps can seem daunting, but it's a well established and proven process now that can help transform your business and IT department in as little as 2 to 4 weeks. This month Coolhead will walk you through the four week fast track to Google for Work.

While single person and very small (or very nimble) organizations can pull off a Google Apps Migration in less than a week it's more reasonable for larger businesses to allow time for proper communication, migration and routing.
Transform your business in 2 to 4 weeks
For most businesses under 750 users the move to Google Apps, including transfer of all company messages to Gmail, can happen in 2 to 4 weeks. Google partners, like Coolhead Tech, can help you or your IT department seamlessly migrate your company to Google for Work.
The Transition to Google for Work
Google Apps Migration can be broken down into 3 areas of management, each equally critical to your successful deployment. All three of these roles can be managed by Coolhead Tech. As a Google for Work Premier Partner, Coolhead can take care of every aspect of your Google Apps Migration.
Project Management.
The project Manager role in the move to Google Apps is critical. The Project manager is responsible for coordinating the technical configuration, change management, office communications and overall schedule of the move to Google.
Change Management.
Change management is a process of communication that helps your users in the transition to a new way of working. Change management activities often include communicating the schedule and documentation for the move, organization of user training and helping users through the overall process.
Technical Management
The technical configuration of a Google Apps Migration is generally handled by a Google Apps Partner in conjunction with your IT Department. Tasks include preparation of your legacy server and The Google Apps Control Panel. Data migration, DNS records, and other technical tasks are performed during the transition.
The Hardest Part of Going Google.
Just like any change, the hardest part is making the actual decision to switch to Google Apps. The business case to move to Google Apps is clear, online collaboration and communications is quickly becoming the new norm. If you're looking for assistance in reaching the decision, check out our Road to Google Apps infographic, it can help you through the process.
Google Apps Migration: Next Steps.
Ready to Go Google? Great! Let's get started as the Project Manager. Coolhead maintains a Migration Workbook (spreadsheet tabs) with the information we'll collect over the next week as prepare for migration to Google Apps.
Whether you plan to try the migration yourself or work with a Google for Work Partner, here's the basic information you'll need to get started in the move to Google Apps.
Appoint Managers

Project Manager

Change Manager

Technical Manager

Primary Domain

Any Secondary Domains

Domain Registrar Login

Email Server Admin Login

Existing Email server Bandwidth/accessibility

DNS Control Panel Login

Existing User List with mailbox sizes

Distribution lists and aliases
With the above information in hand you'll be able to begin evaluation on the migration schedule and any potential pitfalls. Next we'll register for Google for Work and set up the Google Apps Control Panel. We'll also send our first Announcement of the big move to Users!
Coolhead Tech offers Fast-Track for Google Apps services from IT assistance to turn-key, complete migration packages. Companies with fewer than 50 employees can move to Google Apps in as little as 2 weeks. Companies with 50 - 750 users can switch to Google Apps in as little as 4 weeks.