Sign up for a Free 30 Day Trial of G Suite Business and get Free Admin support from Google Certified Deployment Specialists.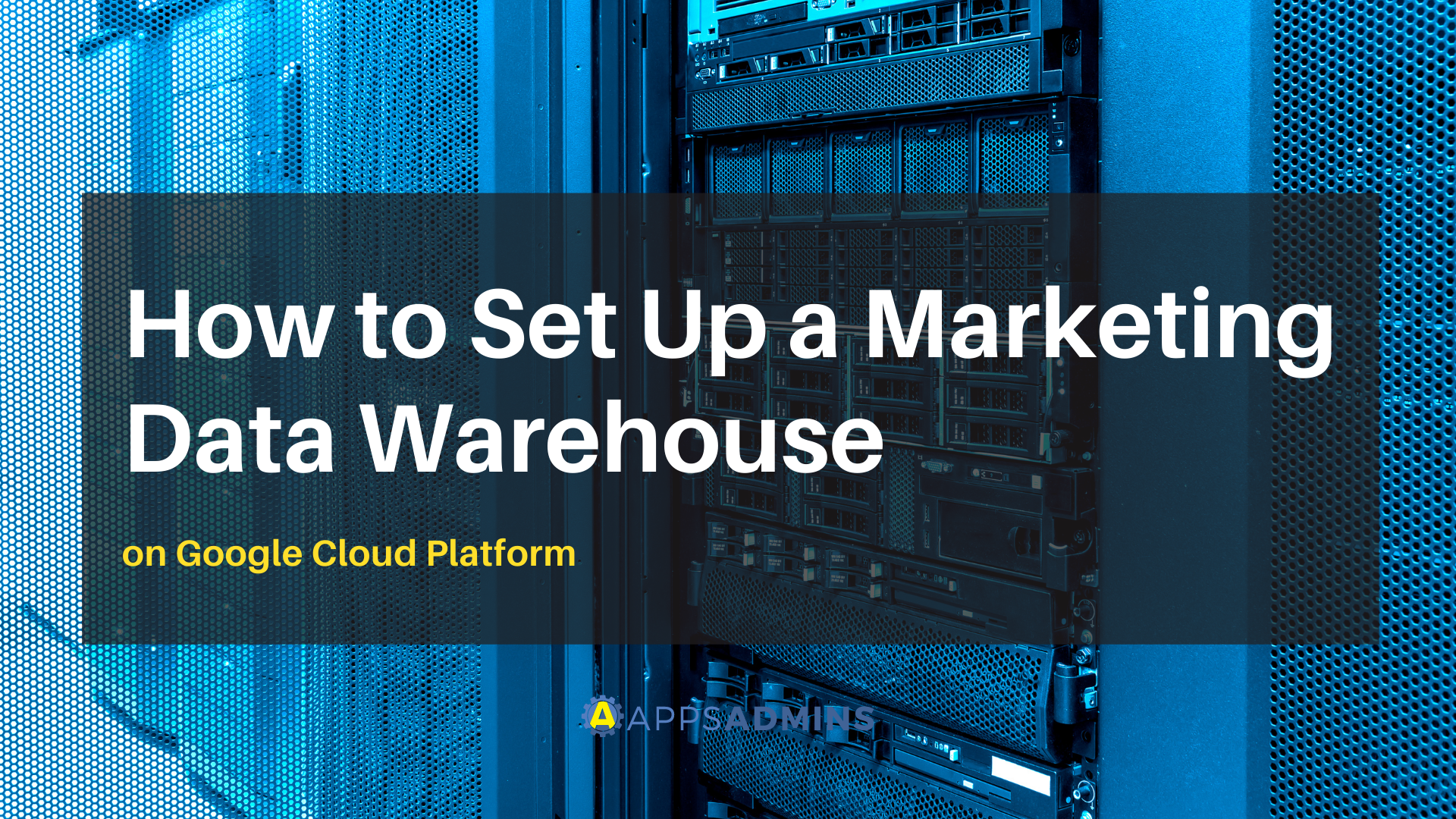 The role of the marketer in the modern world is evolving rapidly. In an environment where the only true way to differentiate yourself in your industry is through an exceptional and intuitive experience, marketing experts need to understand the customers they're trying to connect with. The good news is that there's plenty of data out there for the marketing team to tap into. Every interaction, sale, and conversion offer up a handful of great information that marketers can use to evaluate the buyer journey.
The bad news is that most companies don't know how to use the data they have access to in an efficient, actionable way. Thanks to the recent integration between Salesforce and the Google Cloud Platform, that could be about to change. To help you get more out of your GCP experience, we're going to offer a step-by-step guide to setting up your marketing data warehouse on the Google Cloud.
Step 1: Collecting and Storing Data
The first step in gaining useful insights for your marketing plan is making sure that you have all the data you need consolidated into a central location. Bringing your information together inside a single platform means that it's easy to organize and translate your data into actionable steps for success. For Google, the ultimate answer to managing data is "BigQuery" - their serverless low-cost data warehouse.
With BigQuery, you can analyze all of your data in one place, by creating a logical data warehouse with insights from everything from your Google Ads, to your Analytics 360 service. The BigQuery Data Transfer service can smoothly assess data from sources like YouTube, AdWords, and DoubleClick. You can also load up data from your Salesforce CRM or point of sale. If you're not using the Salesforce integration, there's still plenty of command-line tools and APIs that make it easier to integrate your data.
Step 2: Transforming Data for Analysis
Once you've got all the information you need in one place, you'll need to clean and reformat it, so that you have a more consistent view of your big datasets. BigQuery is capable of offering batch transformation, or you can use a visual tool to run terabytes of information through your own personalized processing pipeline.
Another great data management feature offered by the GCP is Cloud Dataprep, which comes with a system called "Recipes" which you can use to define your transformations and determine how you want your data to appear. Once you've defined a recipe, the Cloud Dataprep feature automatically offers a preview of how your data will look. When the transformed data is stored, it will include new columns for specific subsets of information.
The Cloud Dataprep solution offers support for various output and input sources, including BigQuery, which makes it an ideal option for many companies in search of easy marketing data management.
Step 3: Analyzing your Data
Once you've got your clear and concise data properly stored in a central location, you can begin to search through the information for useful insights. The Google Cloud offers a range of options for analysis, such as a Standard Analysis, which will require some knowledge of SQL, and machine learning-based analytics, which might require the help of a data scientist.
In a standard analysis, you can search through huge amounts of daily log data in your ad-related Google products. Descriptive and diagnostic analytics will often require exploration which means running big data queries, and this requires a scalable architecture. Unfortunately, building your architecture with a limited amount of overhead can be a serious challenge. Fortunately, BigQuery allows you to manage terabytes of data without the need for a server setup. You can run BigQuery using the Interactive UI.
If you have more technical know-how or a data scientist on your team, then you could consider running predictive algorithms to obtain additional knowledge from your data sets. On the other hand, Google offers various options for those who want to transform their marketing data into solutions for machine learning services. The Cloud Machine Learning Engine runs on TensorFlow models in a highly scalable and manageable way - perfect for predicting and training machine learning.
At the same time, the Cloud Datalab system offers the option to access Jupyter Notebooks as a service, with additional features to connect to cloud platform products like Cloud Storage, BigQuery, and Cloud Machine Learning Engine. There's also the opportunity to connect to Perception APIs such as the Cloud Natural Language service. From Cloud Datalab, you can use the Natural Language predictions to conduct sentiment analysis on your marketing data, to help you come up with more personalized solutions for future sales.
Step 4: Activate your Data Insights
With the Google Data Studio, you can create a shareable business dashboard in a preconfigured template or build your own from scratch. This allows you to share the information you've gathered with people throughout your team. Once you've got all your raw and informative data within the same common location, it becomes much easier to transform your marketing decisions in an exciting and innovative way. For instance, you can show:
How frequency impacts conversion rates when it comes to publishing content on your website or social media campaigns. BigQuery's ability to access raw data makes it possible to make the most out of this information.

How a campaign or website change has an impact on the buyer journey or changes the way that customers feel about your brand. You can run multiple marketing campaigns to determine which ones have the best impact on customer sentiment, and which marketing efforts are most likely to improve your conversions.

How customers feel about your product: By analyzing the ratings that appear online about your products and services and using machine learning algorithms to tap into the sentiment behind the content, you can help to provide a more accurate insight into how users feel about your USP.
Ready to find out what the Google Cloud Platform can do for both your business and your marketing campaigns? Reach out to Apps Admins today!