Sign up for a Free 30 Day Trial of G Suite Business and get Free Admin support from Google Certified Deployment Specialists.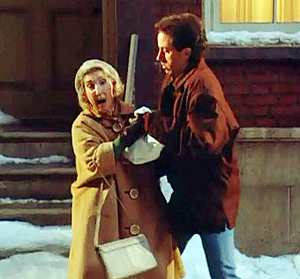 More than 5 million companies around the world use Google Apps. With applications like Gmail, Calendar, Contacts and Drive, this service provides key functionalities for everyday business communication and collaboration.

Just like any other cloud-based service or a marble rye, however, Google Apps is susceptible to security and data loss threats posed by malicious users, human error, disasters and cyber criminals. A few basic practices and the use of third-party solutions can be quite beneficial in such instances.
Tips for Data Loss Prevention
Though various options for restoring information are available, keeping data secure is a much better practice. Setting password-strength requirements for all individuals using Google Apps should be the first step of the process.
Think about limiting the use of third-party apps, especially if you are incapable of finding more information about those. Check the security certification of vendors before picking anything.
Google Apps admins have access to a range of additional resources that can be used to boost data security. The Google Apps support center contains a lot of essential information about different risks and how to overcome those. In addition, admins benefit from email alerts and reports that are generated whenever the system detects suspicious activity or any change to device management takes place. These reports are generated real-time, enabling administrators to react.
Finally, admins should get in the habit of performing regular backups. A few backup and restore solutions can be used for the purpose.
Spanning Backup for Google Apps
Spanning Backup for Google Apps is a professional enterprise backup and restore solution for Gmail, Drive, Contacts and Calendar. This tool is the top-ranked backup and recovery solution for Google Apps currently available on the market. With robust and comprehensive functionality, Spanning Backup can restore lost data in a matter of seconds.
The program automatically backs up website content, email contacts, calendar and online data to a private sector of the cloud. It creates copies of all corporate information, which can subsequently be used to restore compromised data.
Spanning Backup features an intuitive interface that enables even new users to restore data without calling a technician. The program packs a number of powerful features for maximum control over data loss recovery.
It performs automatic backups on a daily basis. The program protects all types of user data with industry-leading security credentials. It boasts features like intrusion detection, 256-bit Secure Socket Layer (SSL) encryption and privacy and security seals.
Spanning Backup for Google Apps can be trial tested for 14 days. The annual subscription for this service starts from 40 dollars per year and includes continuous back-ups with unlimited storage and 99.9 percent uptime.
Datastore Admin
Datastore Admin is an experimental new backup feature available for Google Apps. This tool is designed to help users recover information from accidental deletes of data due to human error. Currently, Google does not restore this kind of data, which is another reason for businesses to seek third-party backup solutions for Google Apps.
Datastore Admin allows users to restore all data from a backup or to retrieve individual files only. In addition, the application enables users to restore data from the backup file of one application to another.
US businesses report that human error is the number one reason for loss of email, file and document data. While Google is striving to update its security and backup measures in line with the latest security threats, Google Apps users are still exposed to accidental and intentional data loss that can be irreversible unless a third-party backup application is in place.