Sign up for a Free 30 Day Trial of G Suite Business and get Free Admin support from Google Certified Deployment Specialists.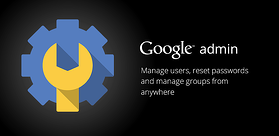 Among the many excellent tools that Google made available, one of the most alluring benefits is that it streamlines your office masterfully. You can set up office anywhere without disruption and that is great for business continuity and disaster recovery processes. In short, Google Apps becomes an integral part of your daily operations. It sets up easily and has an extensive array of benefits.
There are some known issues in the administration and billing area that affect some users. The important fact is that Google is actively working on these in order to resolve them and eliminate all areas of concern like these below.
Prompting for MX Validation
Regardless of whether the mail flow is fully functional or not, the domain aliases will still prompt for MX validation. This administrative matter means that even after about a 24 hour time lapse for MX record propagation, the prompting for the MX Validation still occurs. This matter happens within the Admin console, and would read as 'MX records setup validation in progress…' It is important to know that even with this prompting, the mail flow continues to work fully as normal without any problem.
'Pending Review' status on group email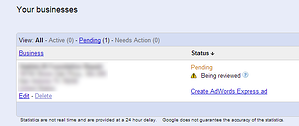 Seeing the status of a delivered message helps knowing whether the recipient actually received the message that was sent out to them. However, in the case with messages delivered to Google groups, the status does not change from 'Pending Review' even after everyone has opened up the message successfully.
This is a known administrative issue that occurs during the email log search within the Admin Console. While the Google team is fixing it, a great way to work around this problem is to use the Message-ID to search for messages that are sent to Google Groups instead of using the group's email address.
Access is not available to the advanced DNS settings
This falls under the administrative concerns and refers to the signing up process for Google Apps. It only applies to some of the domains that are purchased. When navigating the administrator console, you will notice that under the 'Domain Settings', the access to the 'Advanced DNS Settings' is barred.
Downtime during upgrades
Experiencing downtime during a Google Apps upgrade for Business is a known administrative issue. This occurs when an upgrade is made from the Standard Edition to the Google Apps for Business edition and it can result in a Core Service downtime period.
This downtime can last about 2 hours, but has the potential to last up to 24 hours. The best course of action is to schedule the upgrade with this matter in mind and avoid doing this upgrade during your peak business hours, or even on critical business days. Consider upgrading over weekends, or periods when there will be as little impact on the business as possible.
Wording on billing statements saying 'AdWords'

A number of the customers who may use of an American Express card for purchases, may see the description on their statement as 'AdWords' even though the purchase is for Google Apps for Business. Google is aware that the use of an AMEX card for services which includes Apps, Vault and even Drive Storage, is recognized synonymous with 'AdWords', and they are currently working on having the changes made to read 'Apps' on AMEX credit card statements.
Accepting Debit and Credit Cards from India
Paying by debit card or credit card is certainly a very convenient and quick way to make a purchase of Google Apps for Business. However, since all the debit cards and some of the credit cards from India continually showed transaction authorization failures, it is important to be aware that Google does not accept this option of payment from India anymore.
The problem is largely as a result of a systematic integration failure that is a requisite for the 3Dsecure verification service. Google is working towards fixing the integration. Those who wish to make use of Indian debit and credit cards can work instead with partners of Google that would be able to accept a wider variety of payment types that Google is currently able to.
Selecting a bank account for payments
A known Google issue is the system restraint of using a bank account to set up billing. This is a technical concern that prevents the selection of a bank account as a means to make a purchase by the client. Until Google's technicians have this matter fixed, the best way to deal with the situation is to make use of a credit card in the initial processes. When the billing account is active, then the bank account details can be updated on the system. This can be done under the 'Billing Settings' tab where the credit card details can be removed and replaced with the bank account information.