Sign up for a Free 30 Day Trial of G Suite Business and get Free Admin support from Google Certified Deployment Specialists.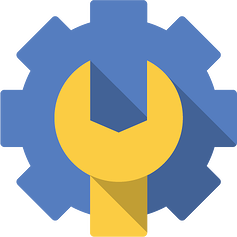 If you're a Google Apps administrator, staying on top of bugs and known issues is an important part of your role. As with any cloud based service that's in a constant state of development, Google Apps has its share of known issues. Thankfully, Google is highly responsive to issues identified, presenting viable workarounds and eventually fixes in later updates.
Google Business Apps are a powerful productivity suite being used by millions of businesses around the world. The cloud based service brings businesses access to emails, documents, calendars, contacts and more. Best of all, you can use the service from any place, at any time, on almost any device.
Currently there are only a few known technical issues for Google Apps administrators to deal with. Being familiar with each of them will help you out in your admin duties.
Google Apps Admins are unable to access advanced DNS settings.
This issue has been identified by google for some accounts where new domains were purchased at the same time as signing up for Google Apps. This is a new issue with no current workaround and is a high priority with the Google engineering team.
MX validation is being prompted for aliases on a domain, even when mail flow is working.
This is a non-impacting issue, but produces an annoying notification. Admins will see 'MX records setup validation in progress', even after allowing sufficient time for mail record propagation. A resolution for this problem is also being looked at, but is currently not a high priority since functionality is not actually affected.
Another minor cosmetic issue that Apps Admins are coming across is the 'Pending Review' message showing in the email logs search.
This only affects messages being delivered to Google groups, and it surfaces when the search criteria includes the group address. The issue doesn't affect delivery but can affect how useful the mail logs are to an administrator. Again, this is currently being worked on by Google to display the correct status.
Administrators of new accounts will find the issue of downtime to all core services when upgrading Google Apps to the business service.
Downtimes can range from two hours up to 24 hours in the worst scenarios. This is not considered a fault and is actually part of the migration process. Administrators need to plan accordingly and implement upgrades during a time that will least impact their business.
In addition to the technical issues, administrators, accounts staff and business owners may experience one of the following three billing issues when paying for their Google Apps accounts.
American Express card holders see their Google Apps for Business charges as 'ADWORDS' on their AMEX statements.
This is a problem with the standard messaging set up between Google and American express. ADWORDS is another service provided by Google, and if you're seeing this on your statements, it's not a fraudulent charge. Google are working with American Express to change the messaging that will reflect the correct service on future statements.
Google Apps Customers in India are unable to use their Indian issued debit cards to directly pay for Google Apps Business services.
Currently Google does not accept debit card (and some credit card) payments from Indian issued cards. This is to do with security issues where there cards are not properly integrated with Google's trusted verification service. A workaround is currently being investigated. In the meantime, customers using affected cards will need to pay through a Google Partner that accepts their payment method.
Customers in India can transfer their Google Apps account to Coolhead Tech and use Indian issued Credit Cards for payment.
Bank account billing is currently not supported and customers will not be able to link a bank account to cover their charges from Google Apps.
A workaround is being sought to allow for bank account payments. Google currently recommends customers set up a credit card or debit card payment method.
Staying on top of issues as a Google Apps administrator will make your job a whole lot easier. To check all current issues, check in at the Google Administrator helpdesk.