Sign up for a Free 30 Day Trial of G Suite Business and get Free Admin support from Google Certified Deployment Specialists.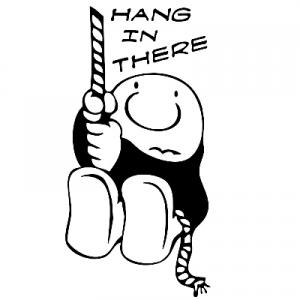 Google Apps is a powerful suite of productivity tools that can help businesses and professionals stay organized and productive from any device, and almost any location. Popular tools like a word processor, presentation software, spreadsheet solution, and even collaborative functions are included in Google Apps.
Being a cloud based service, it's impressive that Google maintains almost uninterrupted uptime, however users should be aware that there are small issues that can occur from time to time. To manage workflow and to stay on top of all tasks, it's important to know which known issues exist, and the current workarounds for them.
These are the latest issues as confirmed by Google on September 30, 2014, and the workarounds for them where available.
Google Calendar All Day Events Block Schedules Midnight to Midnight
Users invited to all day events will become blocked for scheduling, midnight to midnight in the UTC time zone, regardless where the user or event is located. Users are advised to set specific timeframes when booking events to avoid this issue.
Renamed Users Calendar Title Not Updating
Renamed users will still appear as the old resource to delegates in Google Calendar. The issue won't affect scheduling or functionality, but may cause confusion for the user and colleagues. Users can get around this issue by manually changing the calendar name in calendar settings, or Administrators can action this change via the Google Apps API.
Templates Not Listed in Google Drive or Docs
Sometimes after gallery submission, available templates may not be visible to users. If the user tries to upload again, they will receive an error that the template already exists. To remedy this issue, users can create a copy of the document, and change the visibility settings to users in the domain, or any public option before submitting the copy to the gallery.
Non Embedded Fonts Dropped When Uploading To Google Drive
Non English PDFs uploaded to Drive without embedded fonts will not render characters properly. Users should ensure all PDFs in languages aside from English have fonts embedded.
Document Ownership Transfer Failures
Ownership transfers in Google drive may fail, or only transfer some of the selected documents. When errors occur, users should try the Ownership Transfer Tool again after waiting for at least two hours.
Some Files from OSX Display as Folders in Google Drive
Google Apps currently does not support the kind of packaged directories that OSX uses to display similar files. Keynote, Pages, and Omnigraffle files imported from OSX will be displayed as regular folders or files in Google Drive.
External Users with Associated Google Accounts may show Google Credentials When Invited To A Group
There is no work around for this cosmetic issue. If the external user is using an email outside of Google that still has an association to a Google Account, the Google account will be displayed in any group interactions.
Functionality Limitations When Using Multiple Domains
The Groups web interface may limit functionality if a user is logged in to one of their domains that is external to the current group. Users can manually replace the domain in the URL to restore full functionality.
Unexpected Crashes for Google+ Hangouts on iOS
This error occurs when the Google Apps administrator has disabled voice and video from the admin console. Users who then try to initiate voice or video hangouts will experience unexpected crashes on the iOS App. Users can either request that the functionality is restored, or alternatively, admins should advise all users that functionality is disabled to avoid crashes in the application.
Google+ Hangouts iOS Users Can't Progress Past Welcome Screen
This issue occurs where the domain conversation history has been set to off. Users can get around this problem by first starting a hangout on the web interface, and changing the history options manually. Alternatively, users may approach their Google Apps administrator to restore conversation history in the admin console.
New Google+ Users Unable to Access Hangouts from iOS App on First Use
Users who have never accessed Google+ will experience authentication errors from the iOS app on first time use. The workaround is to access Google+ from a browser for first time use before signing in to the Hangouts iOS app. Google is currently working on a more permanent solution.
iOS Users Unable To Join Hangouts From Email Invites
iOS users will need to be invited manually to a running hangout in cases where they are unable to join from an email invite. Users should request a colleague or partner already in the hangout to action the manual invite. Google is currently working on a solution to resolve this issue.
Users Unable to Join Hangouts for Recurring Events
Users who are external to a domain will not be able to join recurring hangouts after successfully joining the first call. Hangout owners should use a different meeting name for each call to work around this issue.
Google Drive Showing Incorrect Quota for Google Apps Unlimited Customers
Unlimited customers may see an incorrect allocation of 10TB when accessing Google Drive. Google is working on a solution so that the allocation will correctly reflect the unlimited quota. This is a cosmetic issue and will not impact on available storage.
If Coolhead Tech Apps Admins can help with workarounds for any of these issues acknowledged with Google Apps, please let us know through standard Google Apps contact procedures. If this is a new issue or if your answer isn't listed above, use the Ask a Google Apps Admin Anything form below for a personal response.