Sign up for a Free 30 Day Trial of G Suite Business and get Free Admin support from Google Certified Deployment Specialists.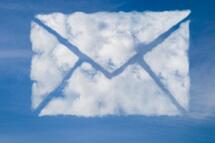 In a successful business, several ideas remain constant: reduce cost, increase performance, and increase profits. A direction coming to the forefront to make this possible is the incorporation of cloud computing for businesses of all sizes and structures. Across the board, Cloud services can offer meaningful reductions in operation costs, energy consumed, and space required for operations. Cloud Email is one of the prevailing services that business owners, corporations, and government entities are taking advantage of. The prime benefits of cloud email are little to no server maintenance, simplified disaster recovery, access to email and other documents anywhere, and enhanced collaboration across the globe.
Cloud Servers Require No Maintenance
Prior to cloud computing, the IT department would spend hours keeping Main Frames in check, and managing resource allocations to direct where it was needed. A room would be designated for racking servers. The sensitivity of the servers required special temperatures and precautions to be taken to help prevent overheating or other malfunctions. When a server is offline, business can slow to a crawl or a complete halt. This means lost revenues to a business. With the automation of the cloud and automatic resources allocation across boundaries, system performance is improved, leading to greater productivity by users. Virtual servers are reducing electricity costs, space usage, and specialist requirements for businesses using cloud services.
Disaster Recovery
Remember the phrase "back up the backup"? This is when paper copies were kept of documents that the computer saved in case the paper trail was required but the computer unavailable. Cloud storage makes it easier to access documents needed in the event of a disaster. A disaster recovery plan is very unique to the business and its requirements, and by no means a one-size-fits-all solution. Things to be considered in the recovery arena are bandwidth requirements, security protocols, and any regulatory requirements in the industry. It is also important to consider what the undertaking would be if deciding to revert from the cloud back to an on-site infrastructure.
Anywhere Access
One of the biggest draws for cloud computing is that users can access their data and documents from anywhere in the world with the right credentials. Not only is location irrelevant, but access is also available from multiple formats including thin clients, notebooks, and Smartphone devices. Employees and executives have the flexibility and freedom to work anywhere at any time without the restrictions and costs of having to be in the brick and mortar. The cloud also opens up the possibility of global expansion without the expensive costs of relocating.
Collaboration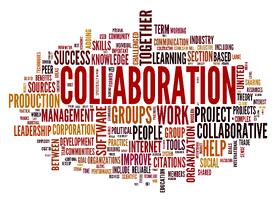 Virtual meetings and brain storming sessions are easily managed through use of the cloud. Documents can be shared freely among participants and the ideas conceived can be easily captured for re-visitation when needed. The combination of technologies makes it practical to hold meetings or mini-conferences while eliminating the need to have people travel and change and coordinate schedules. Key players in business decisions are also able to review the information with the confidence that only intended parties are viewing sensitive and secure information. A webcast can be recorded as well for those who are unable to attend due to time restrictions or prior commitments.
In summary, the use of cloud technology to the business model helps to reduce business costs. It gives employees freedom from being bound to an office, which enables them to be more productive while still able to multi-task. Communications are improved and delivered at faster rates and better understanding than with use of the telephone. Tracking of document receipt and acknowledgement provides accountability for actions. The business, regardless of size, can make tremendous gains by incorporating the cloud for email as well as other business activities.