Sign up for a Free 30 Day Trial of G Suite Business and get Free Admin support from Google Certified Deployment Specialists.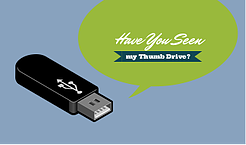 Today's announcement of Google Apps Unlimited is huge news for any business using Google Apps for work. Not only do business users get unlimited online storage, they get the security and process controls they need to effectively manage their business.
If your business depends on Google Apps, including Google Drive, we've introduced a new service called Triple Unlimited. The service includes Google Apps Unlimited with Spanning Backup (unlimited space) and our famous Apps Admin Service.
Online Storage Providers
Google Apps includes Gmail, an Office Suite, Chat/Video client and a lot more. However, there is value in companies just adopting Google Drive. It's here, in online storage, that companies are taking advantage of cloud computing.
Earlier this week Microsoft announced Office 365 users will get 1TB of online storage. That means for the same $10, MS Office 365 users get 1.2TB of data versus unlimited online. Check out our full rundown of online storage providers.
Dropbox charges $9.99/month for only 100GB. Box offers an unlimited plan at $15/user but it's another $20 per month for audit logs, security reporting, third party integrations and a lot more that's available in Box's $35/mo Enterprise edition.
High-Speed Austin Changes Everything
Have you heard, Google Fiber is coming to Austin? Of course you have. Grande Communications has already rolled out their 1Gig Internet service, AT&T and Time Warner are almost ready.
High speed access everywhere in Austin will change the way we do business. Businesses adopting the technology today are ahead of the curve and iterating processes in preparation for this major advancement in technology's reach on our city.
Google Drive for Work + Spanning Backup + Coolhead Tech = Triple Unlimited for Google Apps
Austin businesses considering Dropbox, box or other online sharing apps for business should consider Google Apps and Coolhead Tech as an integrated solution with the experience to back you up.
Unlimited online storage, city-wide WiFi and ultra high speed internet through Google Fiber will change the way you do business. Are you ready?