Sign up for a Free 30 Day Trial of G Suite Business and get Free Admin support from Google Certified Deployment Specialists.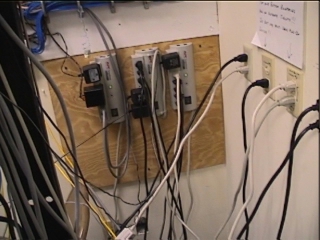 In February 2007, Google Apps for Business was officially launched. Since then, the business world has seen over 5 million organizations adopt these apps for company efficiency. What an unbelievable market adoption rate! The Google Apps Team has been signing more than 5,000 businesses up to the Apps platform each day. And, believe it or not, these Apps are essential to the daily operations of Google, Inc., itself, as well as its 20,000 employees.
Here are nine reasons to choose Google Business Apps over other costly applications, including an on-premise email server:
1. Google Apps is Affordable
Google Apps for Business are delivered over the internet by Google, Inc. This makes the cost of the apps just a fraction of what installed systems cost. Therefore, the total cost of ownership (TCO) is much lower than installed systems, increasing your overall return on investment (ROI). Infrastructure scaling and upgrades, as well as mailbox redundancy and maintenance are all performed by Google? behind the scenes. So, no extra money and time needs to be allocated for these types of projects.
2. Google's Scalable Email Solution: Room to Grow Your Business
Google Business Apps provide users with more storage space than what you'll get with most solutions, such as an on-premise email server. The Apps also provide you and your organization with superior reliability and security that only Google, Inc. can provide.
3. Simpler Usability
On-premise email servers can require extensive and costly training for end-users to obtain effective skills. But, with Google Apps, end-users are provided with an intuitive, simple-to-use interface. This minimizes the resources needed for training purposes.
4. Partner with an Industry Leader
From its conception, Google, Inc. has always demonstrated its place as an industry leader when it comes to web-based innovation. Their goal is to drive the Google Apps platform even further forward. This is done using their leading, innovative computing platform, along with their strong team of industry-leading computer scientists. Google Business Apps customers get first-hand experience with quality innovations regularly, whenever products enhancements are developed and released.
5. Google Apps Provides Greater Security
Google Apps for Business comes with multiple security features, all designed specifically for keeping your company data secure, safe and under your own control. All of your data will always belong to you. You control every aspect of it, including who shares it, and how it's shared. The Google data center network works 24/7 to provide you with extraordinary security every day of the year, even holidays.
6. Cloud-Based Email provides Maximum Convenience
Never worry about doing backups again. All your business data is saved in the cloud, automatically. This means that no matter where you may be in the world, you?ll always have access to sites, documents, calendars, reports and emails. Using the internet, all of your partners, employees, team members and associates can remain productive, using any online device.
7. Team Collaboration
Your entire business team will work smarter and faster using Google Business Apps. You, your vendors, partners, employees, sales team and anyone else can effortlessly collaborate across locations, teams and companies. You?ll have the ability to edit and share numerous file-types in real-time. No longer will you have to waste time sending emails, back and forth, to update docs. Storing your data in the cloud gives everyone access to any file?s latest version.
8. Gmail is a Green Solution for Email.
Google Apps for Business helps you minimize your company's impact on the environment. These apps are all powered by data centers designed to be energy-efficient. So, unlike an on-premise email server, your data is less carbon-intensive, saving you money on overall expenses.
9. Google Apps Provides an Affordable IT Infrastructure for your Business.
Managing your company's IT infrastructure can be both costly and time-consuming. With Google Business Apps, security updates, the latest new features and software are always accessible by your organization. This saves you money on investing in and maintaining servers, since everything is now manageable from one interface.
Make the Switch to Google Business Apps
The Google Apps Team has made every possible effort to make it simple to switch from an on-premise email server to Google Apps for Business. It's now easier than ever to migrate to Google Apps from various platforms using IMAP migration. Now, your administrators are allowed to migrate thousands of user mailboxes, or just a handful, quickly and simply. This makes migrating from on-premise mail systems to corresponding mail accounts on Google Apps a breeze.
Currently, IMAP migration is possible only with Google Business Apps. The IMAP migration overview provides more details for users running one of the legacy systems currently supported, including:
Microsoft Exchange Server 2003
Dovecot via the IMAP protocol
Courier-IMAP
Cyrus IMAP Server
If your company's email is still being accessed with Microsoft Outlook or Exchange, it's time to make the switch. Moving to Gmail for Business and Google's Business Apps will make your emails accessible from anywhere in the world.