Sign up for a Free 30 Day Trial of G Suite Business and get Free Admin support from Google Certified Deployment Specialists.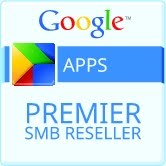 Austin based Google Apps services provider Coolhead Tech welcomes Spanning Backup and Cloudlock in addition to other leading ISVs in being recognized as Google Apps Premier Partners. The new Premier Technology Partner program designates those Independent Software Vendors whose software has achieved a deep level of integration with Google Apps and benefits a significant number of Google Apps users. Their addition to the program places Cloudlock and Spanning among impressive company including cloud based productivity app developer Zoho and unified messaging provider UberConference.
The Google Apps Premier Technology Partners Program was announced in March and this week marks the beginning of partner designations. The list is expected to grow with more announcements over the next several weeks and months as Google recognizes developers and vendors who have demonstrated their ability to add value to Google Apps. With this certification, app developers will receive the prestige of being part of one of the tech world's best partner programs, as well as access to Google's industry leading platform and APIs, enabling Premier Technology Partners to further innovate and respond to user needs more rapidly.
Obviously, there is a lot of enthusiasm for the new program among Google Apps developers, industry observers and end users. Zoho evangelist Raju Vegesna has predicted that the Premier Technology Partners program will mean not only smoother integration between Google Apps and Premier Technology Partners services, but a better user experience for other Google Apps partners as well as for end users.
Cloud Security App Cloudlock, Cloud Backup App Spanning Among the First Additions to Google Partner Program.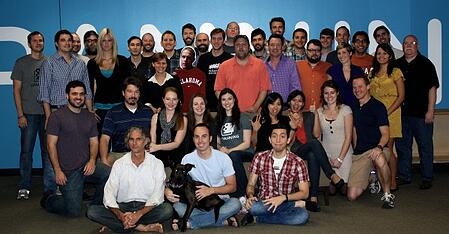 It's been a big week for Austin local App company Spanning. The cloud backup service announced a Google Apps 100% Restore Guarantee on the same day Spanning was named a Google Apps Premier Technology Partner. Through the offer, the company guarantees Google Apps customers who use Spanning Backup for Google Apps to back up their data will be able to restore lost emails, appointments, Google Drive documents or contacts back to its original state 100 percent of the time or they will receive ten times their money back for each failed restore operation for that user account.
New Premier Technology Partner designee Cloudlock is already a leader in cloud security products, serving hundreds of thousands of customers (including The Guardian, Pandora, Whirlpool and The Financial Times). Co-founder and CEO Gil Zimmermann said of the CloudLock's addition to the program, "Being recognized as a Google Apps Premier Technology Partner is an honor and a testament to the breadth and strength of CloudLock's technology. We look forward to deepening our partnership with Google to help our mutual customers to continue to transform their businesses."
###
In January Coolhead Tech announced their designation as a Google Apps Premier Reseller, a designation for Google Apps Resellers similar to the Google Apps Premier Technology Partner Program. The company offers a complete solution for Google Apps that includes Google Apps for Business, Cloudlock and Spanning Backup - all managed by a Google Apps Certified Administrator. The company serves businesses as well as educational and governmental organizations in Austin and throughout Central Texas.