Sign up for a Free 30 Day Trial of G Suite Business and get Free Admin support from Google Certified Deployment Specialists.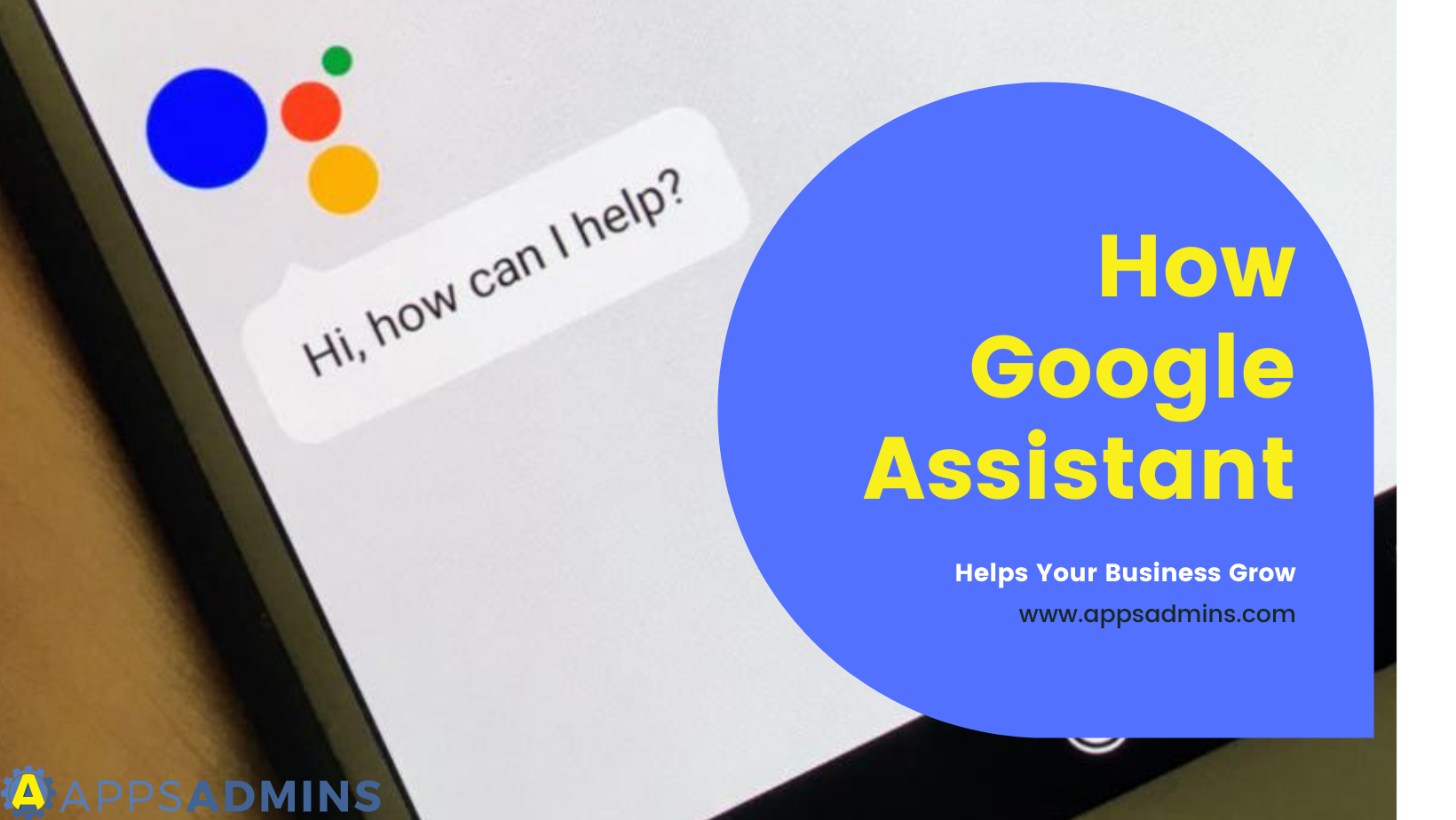 Appearing on smart home and mobile devices all across the globe, Google Assistant is one of the tools that has helped to drive a revolution in the virtual assistant environment. Thanks to systems like the Google Assistant, it's becoming increasingly common for people from all backgrounds to collect information and answer questions using nothing but voice queries.
According to the NY Times in 2019, 1 in 4 people owned a smart speaker in the United States, and the number continues to grow. Without virtual assistants like those offered by Google, intelligent speakers would never have grown to become the incredible tools that they are today.
You probably already know how much fun playing with digital assistants can be in the consumer world. We use things like Siri and Alexa to order pizza, flip through channels, and play music. However, there are still a lot of companies that haven't discovered the real value of this technology for the corporate landscape yet.
That's why we're giving you a head start on the marketplace this year, with a complete guide to Google Assistant, and what it can do for your business.
What is Google Assistant
Google Assistant is a powerful tool for both customers and business owners alike.
Now available on more than 500 million devices, you can track down Google assistant on everything from your Android mobile phone to your smart speaker, TV, or display. Additionally, Google Assistant is now accessible for more people than ever before, coming in 30 different language options.
That might be all well and good – but what exactly is Google Assistant?
Essentially, it's Google's next-generation way of searching with Google. Rather than just providing links to websites, Google Assistant has conversations with users to help them complete their tasks. Theoretically, this means that you don't have to type your queries ever again.
We got our first taste of what the Google Assistant would become way back in 2016, when Google debuted the Allo application. At the time, Google advertised the assistant part of the bot as a helpful tool that would assist with things like searching the web and making restaurant reservations.
Obviously, since then, we've come a long way. The Google Assistant experience today has expanded to include heaps of new features, add-ons, and services. What's more, as smart speakers and assistants become increasingly popular, it seems likely that we'll see a growing investment in this tool from Google in the future.
Similar to Siri, Google Assistant engages with Android devices to do things like setting alarms or or adjusting your music. Additionally, if you have the right apps integrated with Google Assistant, you can also use it for some basic home automation tasks, like setting lights to go on and off or playing music at a certain time of the day.
Similar to other smart speakers and virtual assistants, Google also lets you ask your assistant a host of questions. However, unlike some of the other models on the market, you'll often find that Google can provide a much more in-depth answer to your questions than Siri. After all, you're tapping into the vast selection of web results that Google offers with every query.
What Can Google Assistant Do?
So, what exactly can your Google Assistant do?
Well, the short answer is a lot.
The long answer is that Google designed its virtual assistants to be your personal source of support whenever you need an on-the-go search engine. Think of it like having instant access to all the knowledge in the world, as well as calendaring tools and smart home functions in one.
Google Assistant uses voice commands, voice searching, and other voice-activated controls to let you complete a host of tasks in your day-to-day schedule. For instance, you can:
Control your music and music volume
Control devices in your smart home, like your Nest or smart bulbs
Find information online, from the nearest delivery place to what the weather looks like
Run reminders and timers
Make appointments and send important messages
Open apps on your phone
Play content on Chromecast devices
Have notifications read to you
Get real-time spoken translations of other languages
The conversational approach to searching and completing tasks means that you can accomplish things faster, and more seamlessly, without the need for multiple apps and controls. You don't even need to keep saying "Hey Google" every time you want to interact with the assistant. Continued conversation functionality means that you can just follow up on your previous question with another one.
As Google Assistant gets to know you and learns more about your life, it also becomes increasingly intelligent. Your assistant can recognize your voice and the voice profiles of different people. This means that you can set up different triggers for everyone in your family.
Going forward, Google promise that the Assistant is only going to get better. We're looking forward to a world where your smart assistant can book appointments for you and deliver other useful support. In the business environment, you could even use your Assistant to make sure you have a meeting room booked ahead of schedule.
What's Important about Google Assistant?
So, why is the Google Assistant so important?
Basically, the tool is crucial because it gives us an insight into where the consumer and business landscape is headed. The relationship between humans and computers is clearly changing. Google believes that interactions with AI can make us more successful and powerful than ever.
From a business perspective, Google Assistant gives us an insight into what the future workplace could look like if we all embraced a more seamless speech-based relationship with AI. Imagine a world where you could walk into a meeting room and have the settings of your video conference adjusted to your needs, just by speaking to your virtual assistant.
You could also use Google Assistant for things like transcribing notes in real-time or setting up meetings in your schedule for a later date, without ever having to load up a smartphone or a laptop.
Here are just a few of the other things that companies could accomplish with Google Assistant.
Better Task Management and organization
Making Offices Smarter
Managing Team Communication and Collaboration
With a tool like Google Assistant, your employees will be able to use voice commands to compile a to-do-list or manage their schedules in seconds. This means that they don't have to spend anywhere near as much time writing things down or planning their schedule. They could even arrange to have their schedule sent to them at the beginning or end of each day.
Google Assistant can also send to-do list tasks to other team members or place the things that your employees want to do into a list that they can interact with on integrated apps like Trello, Evernote, or Slack. The ability to manage information this quickly can make your team members more organized and efficient in no time.
Perhaps one of the most useful features of Google Assistant is how great it is for things like notes and reminders too. You can use Google Assistant to remind you when you need to call someone and set alerts for a specific time. You can also set alerts that will sound when you arrive at a specific location. For instance, your team member could set an alert on their Google Assistant smartphone that reminds them to order pens when they arrive at work.
If there are set things that your team members need to do every day, business leaders could even use Google Assistants to send reminders to their employees on a regular basis. For example, your Google Assistant might tell your marketing assistants to check on the latest metrics for a campaign every Monday.
Smart homes are a trending topic in the modern world, as customers look for more ways to make their lives as convenient as possible. However, with tools like Google Assistant, it's not just the home that can be more intelligent, it's the office too.
The global market for smart IoT devices is growing at an incredible pace. We're entering an environment where connected things are everywhere. As a result, it's going to be easy for any business to set up an environment where employees have more access to the tools around them, without ever leaving their office desk.
For instance, your employee could ask a printer to make a few copies of a document using nothing but voice commands. Alternatively, they could ask your Google Assistant to start loading up the video conferencing tools in a local meeting room, so that they're ready to begin their conference as soon as they arrive. When in meetings, the Google Assistant can also help with things like recording information, collecting data that will be useful to individuals in the conference, and more.
Your employees could even use things like Google Assistant to make sure that they feel as comfortable and satisfied as possible at the office, by controlling heating and lighting with voice commands.
We've already touched on this idea above. However, the impact that Google Assistant and similar smart tools could have on team collaboration and communication could be incredible. For instance, with Google assistant, all a user needs to do is let Google know that they need to add a meeting to their calendar, and their assistant will ensure it isn't forgotten.
This means that team members can easily control their schedule and make sure that they don't' miss out on important work sessions with colleagues. Employees can even ask Google Assistant when their next appointment is or ask to see a list of scheduled appointments so that they can prevent things from overlapping.
With Google Assistant to schedule calls and meetings in seconds, keeping in touch with people from all parts of the business is easier than ever. Team members can use Google Assistant as their operator, asking it to call crucial members of their group, so that they don't have to track down contact details on their own. If a call isn't necessary for a specific conversation, then Google Assistant can transcribe the words of your employee into a text message instead.
If the text message that someone sends through Google Assistant comes out at the other end when a person is driving or otherwise occupied, then the Assistant can read the message to them. This makes it much safer for people to catch up on work notes when they're on the move.
You Can Even Customize Google Assistant
Not only is Google continuing to implement new tools and functionality into the Google Assistant experience every day, but you have the freedom to add new features to it too. The Actions on Google platform means that developers have the freedom to create software using open APIs to extend the functionality of Google Assistant.
Countless developers have already added a host of fantastic tools to the service, and business owners can use this solution to tap into new ways of making the office more efficient with a voice-activated service. For instance, if you run a business where employees need to travel a lot, you could create a function that allows staff members to quickly book flights and send information about those flights to the financial team for an expense report.
You could also set up functions that integrate with all of your marketing and sales tools so that your Assistant can give you a weekly news report that tells you everything you need to know about your latest campaigns. The opportunities are endless.
Do You Need Google Assistant?
As smart assistant popularity continues to grow around the world, equipping your business with Google's version of this incredible tech could be the best way to take the next step forward with your brand. A virtual assistant could turn your company into a well-oiled machine, where tasks and processes are completed quickly and accurately through voice commands.
In the meantime, if you're looking for a company that can help you to get the most out of Google, contact Apps Admins today . We'll give you the guidance you need to transform your experience with Google Cloud and the Google Workspace (G Suite).